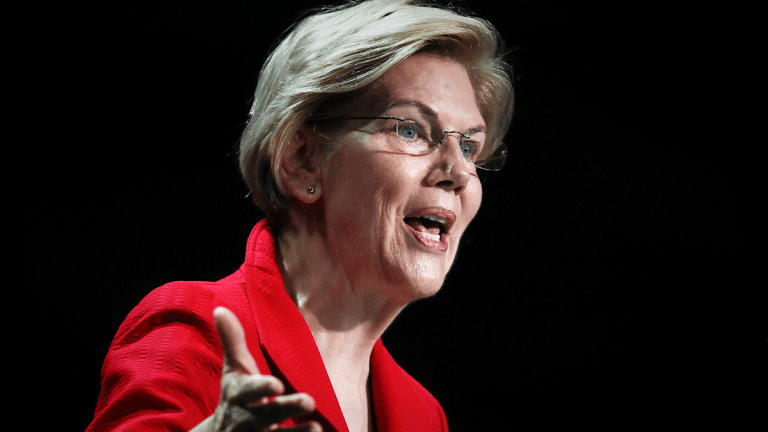 Economy, Immigration Headline First Democratic Presidential Nominee Debate
First Democratic debate 2019: Night One covers the economy, immigration healthcare and more.
Americans got their first televised look at the hopefuls for the Democratic presidential nominee Wednesday night -- and continuing Thursday -- with a field so big that it had to be split into two nights of debates with 10 entries each.
Over the two nights, there are a total of five moderators for the debates held in Miami: NBC Nightly News anchor Lester Holt, Today show anchor Savannah Guthrie, Telemundo and NBC Nightly News anchor Jose Diaz-Balart, Meet the Press moderator Chuck Todd and MSNBC anchor Rachel Maddow.
Democratic National Committee and NBC divided the candidates into two groups, those polling at 2% or above and those polling below 2%. Through random drawing, the candidates in each group were split evenly among the two nights.
The debates run from 9 to 11 p.m. Eastern on Wednesday and Thursday, airing on NBC, MSNBC and Telemundo. Each participant has just 60 seconds to answers questions, and 30 second for rebuttals. There are no opening statements and each candidates is allowed a one-minute closing statement.
The system for organizing the debates left Massachusetts Sen. Elizabeth Warren as the only one of the five top-polling candidates on Wednesday night. She was joined onstage by former Texas Rep. Beto O'Rourke, New Jersey Sen. Cory Booker, Minnesota Sen. Amy Klobuchar, former Housing and Urban Development Secretary Julian Castro, Washington Gov. Jay Inslee, New York City Mayor Bill de Blasio, Ohio Rep. Tim Ryan, former Maryland Rep. John Delaney and Hawaii Rep. Tulsi Gabbard.
The other top-polling candidates -- former Vice President Joe Biden, Vermont Sen. Bernie Sanders, California Sen. Kamala Harris and South Bend, Ind., Mayor Pete Buttigieg -- are scheduled for Thursday night's debate, joined by Colorado Sen. Michael Bennet, New York Sen. Kirsten Gillibrand, former Colorado Gov. John Hickenlooper, California Rep. Eric Swalwell, writer and spiritual guru Marianne Williamson and entrepreneur Andrew Yang.
The debate topics covered Wednesday night included the expected issues of the economy, immigration and border security, Iran, climate change, the gender pay gap and healthcare.
The first question of the night was about the economy. Sen. Warren said the U.S. economy is great for powerful corporations, for giant drug companies, "but not folks who want to get a prescription filled." She argued there's too much consolidation in major industries, and that the economy needs structural change.
All the candidates said America needs an economy that works for all, not just for some.
When asked if he supported a marginal tax rate of 70% on top earners making more than $10 million a year, former Texas Rep. O'Rourke began his response in English: "This economy has got to work for everyone and right now we know that it isn't, and it's going to take all of us coming together to make sure that it does," he said. Then he switched to Spanish, saying, "We need to include each person in the success of this economy. But if we want to do that, we need to include each person in our democracy."
In response to a question about the gender pay gap, former Housing and Urban Development Secretary Castro won applause from the audience when he pledged to get the Equal Rights Amendment passed.
The moderators asked for a show of hands of who would do away with private health insurance in favor of a national, single-payer plan. Sen. Warren and New York Mayor de Blasio raised their hands. 
Sen. Klobuchar, said that a public option was in itself a bold option, but Warren said, "I'm with Bernie on Medicare for all."
The 2020 presidential election is still more than 15 months away.
President Trump departed Wednesday afternoon to attend the G20 Summit in Osaka, Japan. In a morning interview, Trump told Fox Business that he would watch the first 2020 Democratic debate during his flight to Japan. He said of the candidates, "It's a very unexciting group of people." Later in the day he tweeted that his followers should watch the official Twitter feed for the Trump campaign and others, for "rapid response, fact-checking and the TRUTH" during the debates. He added, "Sorry, I'm on Air Force One, off to save the Free World!"
The president did, however, weigh in via Twitter with an early review about 30 minutes into the debate: "BORING!"
Ads from Donald J. Trump for President Inc., the president's official re-election committee, were  showing up on the homepage for YouTube Wednesday night. The video platform is owned by Alphabet's Google (GOOGL) - Get Alphabet Inc. Report .