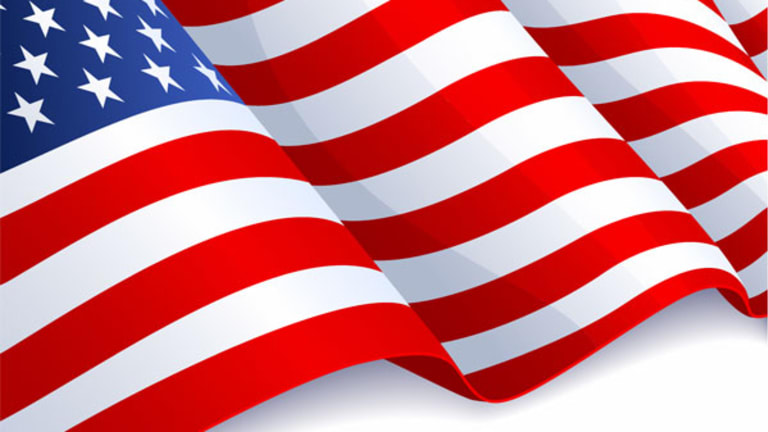 Did Gingrich Film Goodbye Video Before Delaware?
It appears Newt Gingrich may have filmed campaign videos to rally supporters on the same day he filmed a video about dropping out.
NEW YORK (
) -- It appears that Newt Gingrich recorded videos to rally upcoming primary voters on the same day he also recorded a video announcing the official suspension of his campaign.
Dressed in a grey suit, white shirt, a lapel pin and purple tie, Gingrich thanked supporters in a YouTube video for sticking with him throughout the 2012 campaign, but two other videos show the former House Speaker in the same outfit with a rearranged backdrop telling North Carolina voters to protect traditional marriage.
This may mean that Gingrich, aware of his slim chances to win Delaware and other states last week, had already prepared for the worst even as he was still filming Republican campaign announcements for his supporters.
"I want to take this opportunity to give you an insider advance notice that on Wednesday I'll be officially suspending the campaign as part of a press event," Gingrich says in a video with a published-on YouTube date of May 1.
A similarly-clad Gingrich, standing in front of a bookshelf with identically shelved books "The Age of Lincoln," "Health Care Meltdown," and other titles along with a similarly positioned flag next to his left shoulder --
which is reportedly a major breach of U.S. protocol -- says in a video dated April 23 that the 2012 presidential election is the most important election of our lifetimes.
Gingrich's campaign released another video on April 24 about protection of marriage with the exact same camera angle, outfit and backdrop as the previous day's video about the same topic.
The April 23 video asking North Carolina voters -- who vote in their GOP primary on May 8 -- to protect traditional marriage was released a day before the news broke that Gingrich would suspend his effort to grab the Republican presidential nomination. The April 24 video appears to have been released ahead of the late April 24 report that he would leave. This came as Gingrich was losing by a landslide to Romney in all of the primaries held that night.
The most obvious difference, aside from the camera angle, is that a small wooden sign sits on top of the bookshelf imprinted in gold with "SPEAKER NEWT GINGRICH" in all capital letters, along with two other indistinguishable boxes of some kind.
The campaign hasn't responded to an e-mail request for comment.
-- Written by Joe Deaux in New York.
>Contact by
.