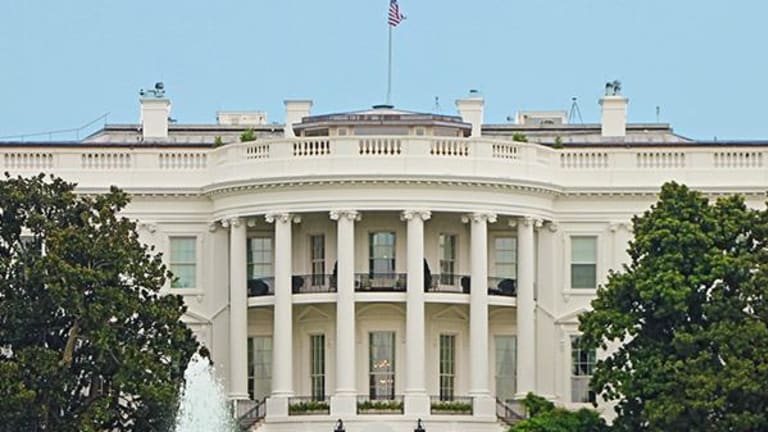 Publish date:
Delrahim Tapped to Lead DOJ Antitrust Section
The antitrust lawyer has been advising the White House on judicial picks.
The antitrust lawyer has been advising the White House on judicial picks.
The White House will nominate Makan Delrahim to run the Justice Department's Antitrust Division, a post with responsibilities that include overseeing the DOJ's merger reviews, Trump Administration officials told reporters Monday.
Delrahim has been considered a front-runner for the post since the beginning of the year and in the last few weeks, the primary candidate.
Delrahim has been acting as deputy assistant and deputy counsel to President Trump and has been advising the White House on judicial picks and has been serving as a liaison to the Senate during confirmation process for Supreme Court nominee Neil Gorsuch. Delrahim was in attendance during Senate Judiciary Committee's hearings on Gorsuch's nomination last week.
Delrahim left his post as a partner in the antitrust and government relations department of law firm Brownstein Hyatt Farber Schreck to serve in the Trump transition. Delrahim served as a former deputy assistant attorney general in the DOJ's antitrust shop during the administration of President George W. Bush.
While at Brownstein Hyatt he served as an outside lobbyist for Anthem (ANTM) - Get Report in its $54 billion bid for Cigna  (CI) - Get Report , a fact that has led some to predict he'll support Anthem's pitch for the DOJ to rethink its opposition to the merger if the deal hasn't broken up by the time he's confirmed. The White House said Delrahim has been recused from involvement in the Anthem-Cigna tie up since joining the administration. Delrahim would be expected to to recuse himself if he's confirmed to the DOJ post.
Nevertheless, anti-consolidation groups and some lawmakers have voiced suspicion over Delrahim's likely nomination. Sen Sherrod Brown, D-Ohio, told the International Business Times, "I fully expect Mr. Delrahim to recuse himself from the Anthem-Cigna merger case."
Watchdog group United to Protect Democracy last week sent a letter to the Justice Department's inspector general requesting an investigation into Trump's contacts with Anthem as the merger has been pending.
Anthem contributed to the suspicions during its legal fight to preserve the merger in the face of a DOJ legal challenge filed by Obama Administration officials. Anthem is pursuing an appeal of U.S. District Judge Amy Berman Jackson's Feb. 8 decision blocking the Cigna deal and is waging a separate legal fight in Delaware to bind Cigna to its merger agreement. In a legal filing in the Delaware case Anthem said it is committed to completing the merger "either through a successful appeal or through settlement with the new leadership at the Department of Justice." 
If confirmed Delrahim would take over the division as it's reviewing several other major proposed mergers, including pending tie-ups between AT&T and Time Warner, Bayer AG and Monsanto, and Dow Chemical and DuPont. It's also conducting a criminal investigation into alleged collusion among pharmaceutical companies to fix prices for generic drugs.