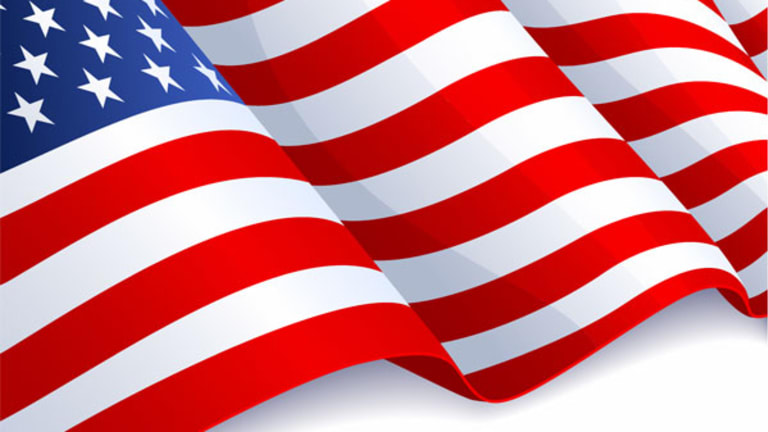 Deal or No Deal, U.S Will Pay Bonds: Report
Bondholders will get paid first after any default.
NEW YORK (
) -- A senior official from the Obama administration has said payments to bond holders will be prioritized over other financial obligations, if an agreement to raise the debt ceiling has not been reached by the Aug. 2 deadline,
Bloomberg
reports.
The contingency plan has yet to be announced and, according to the report, will not be made public before the close of financial markets, Friday.
The Treasury has said about $90 billion in debt matures on Aug. 4 and more than $30 billion in interest comes due Aug. 15. Overall, more than $500 billion matures in August.
Meanwhile an umbrella group representing the country's largest banks has again called for the government to meet "all its obligations." A spokesperson for the Financial Services Forum (FSF) told
TheStreet
that this was "essential to preserving global investors' confidence in the iron-clad credit worthiness of the United States."
The heads of
Goldman Sachs
(GS) - Get Report
,
Morgan Stanley
(MS) - Get Report
,
Bank of America
(BAC) - Get Report
and other major financial institutions today signed a joint letter from the FSF to President Obama and Congress urging them to reach an agreement on raising the debt ceiling.
The House of Representatives is expected vote tonight on a bill brought forward by Republican House Speaker, John Boehner, which would raise the debt ceiling by enough to cover federal obligations for several months but would require a second vote to raise the ceiling again early next year. The Boehner plan also foresees budget cuts in the region of $914 billion.
However, Senate Majority Leader Harry Reid has said he will move to block the Boehner plan, likely paving the way for Senate votes this weekend on a compromise to avert a U.S. default.