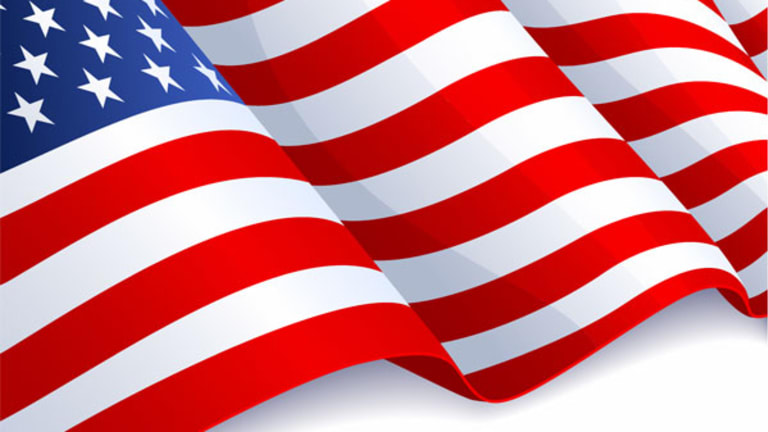 CSX Ignores Coal, Strengthens Local Ties at Convention
It may appear that the biggest coal transporter is caught up in the political hype, but it's just maintaining relationships.
TAMPA, Fla. (
) -- More than 10 blocks from the Republican National Convention, freight railroad giant
CSX
(CSX)
is welcoming delegations from various U.S. states with old passenger cars.
Coal, which CSX is the largest transporter of on the East Coast, has seized a central role in the 2012 election, but it would be unwise to assume that the company is in Tampa this week to garner coal sympathizers.
"We certainly support a balanced energy policy that includes coal; our chairman speaks pretty eloquently about that in each of our quarterly earnings about all of our markets," said Gary Sease, CSX's spokesman, as he sits on a cushy chair inside a restored passenger train the company used to run before Amtrak became the predominant transporter in the 1970s.
The railroad company is using track in downtown Tampa that is owned by one of its customers, packaged foods seller
ConAgra
(CAG)
, to wine and dine groups in the vintage passenger cars.
The festivities aren't terribly formal. In fact, on Wednesday the Pennsylvania GOP delegation stopped in to enjoy a buffet of finger foods, listen to various officials give remarks and lounge around the platforms next to the trains.
Pennsylvania is the fourth largest producer of coal in the country, but Sease again brushed aside a question if this was more than a coincidence.
"We certainly file all appropriate lobbying reports and contributions report, I mean that's a law we comply fully with, and so that's public record," Sease said.
Indeed,
opensecrets.org
statistics show that CSX has spent about $2 million in lobbying this year and spent $4.4 million in 2011, a significant amount of which concerned Surface Transportation Board issues, which have less to do with coal production and more to do with rates and mergers. The STB is the governmental agency that
and service disputes and reviews railroad mergers.
The politicians who have benefited the most from CSX donations during this election season include coal-state lawmakers Sen. Mitch McConnell (R., Ky.) at $17,500, Sen. Joe Manchin (D., W.V.) at $15,500 and Rep. Ben Chandler (D., Ky.). But politicians Rep. John Mica (R., Fla.) at $14,500 and Rep. Tim Scott (R., S.C.) at $14,500 hail from states that produce virtually no coal.
The splattering of donations across very different states and to Democrats and Republicans alike, suggests CSX, like any company, wants to maintain dependable relationships wherever it does business.
But the Jacksonville, Fla.-based corporation has also offered to help Tampa's security force.
Sease walked over to a first responders pavilion, which he said is the only locale for Tampa's massive security force to grab a decent meal and refreshment during their extended hours on the job. CSX sponsors the pavilion.
Sease pointed out that the company views its relationships with local law enforcement communities up and down the Eastern seaboard as crucial, and that to simply fund the first responder tent here in Tampa is an easy way to say thanks to security forces and the city -- Tampa is one of CSX's biggest shipping hubs.
When you consider the fact that these massive trains lumber across the rails at just 49 mph with expensive freight, it may make sense to have a favorable police force wherever the train is traveling.
Being a Florida-based company, Sease said that it made sense for largest Class I railroad company in the region to come out and show support for the state's first convention in 40 years.
The company intends to take its passenger trains back to Jacksonville at the end of the week, but will immediately turn around next week to head to the Democratic National Convention in Charlotte, N.C.
While Republicans and Democrats squabble over the viability of coal as an energy resource, CSX will continue to do what businesses do: build on its relationships.
-- Written by Joe Deaux in Tampa, Fla.
>Contact by
.