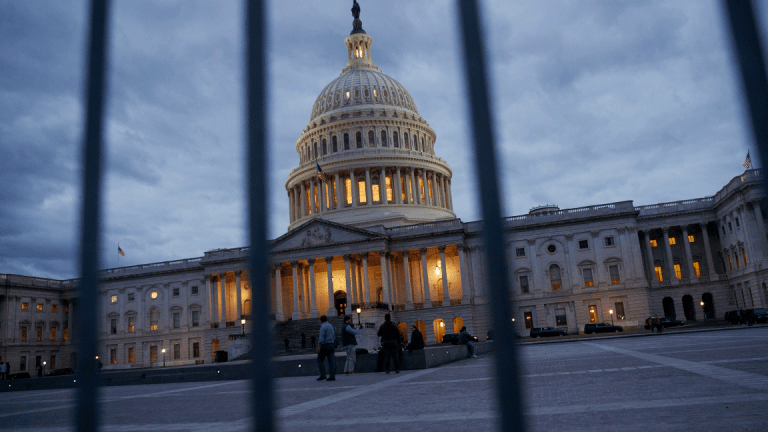 Senate Panel Considers Bill Aimed at Getting Generic Drugs to Market Faster
A healthcare bill supported on both sides of the aisle was held up until Sen. Chuck Grassley talked with pharma companies.
They say you don't want to see how legislation or sausage are made.
And the fight to bring the Creates Act to a vote points out just how powerful the pharmaceutical lobby is, and how much legislators like Iowa Sen. Chuck Grassley are willing to deal to get things done.
The Senate Judiciary Committee was scheduled to discuss the Creating and Restoring Equal Access to Equivalent Samples Act on Thursday, June 7, although no action was expected. The legislation is designed to get generic drugs to market faster by keeping name brand companies from stalling generic companies in their quest to bring drugs to federal approval.
Name brand drug companies sometimes use the regulatory process known as risk evaluation and mitigation strategies (REMS) for generic and biosimilar versions of drugs and biological products to keep drug samples from generic companies. Generally, a generic company needs about 5,000 doses to run all trials and gain and FDA nod.
The Trump Administration has had the FDA move to change its REMS policy internally for fear that legislation would not be forthcoming. The bill was introduced in October 2017 but has been in limbo because of strong opposition from Big Pharma. The industry is not only known for its free spending habits when it comes to campaign contributions but also its lobbying habits. And though the bill has sponsors on both sides of the aisle, the drug industry has managed to keep it bottled up.
Some of the largest generic drug companies that could benefit from changes include Teva Pharmaceuticals Industries Ltd. (TEVA) , Mylan Pharmaceuticals (MYL) , Pfizer Inc. (PFE) , Novartis AG (NVS) , and Allergan plc (AGN) .
But Grassley, the Republican chairman of the Judiciary Committee, has cut a deal with the drug lobbyists that appears to give the Act new life. According to Grassley, opposition to the CREATES act will disappear if legislators will lighten up on changes to how Medicare charges are calculated. The so-called Donut Hole in Medicare Part D requires patients to pay out of pocket after their drug spending hits $3,750 until it reaches $8,400 in a year. To offset their costs, drug companies are required to offer 50% discounts to those Medicare participants, and that number shifts to 70% in 2019.
It's said that Grassley is considering a horse trade that would bring the drug companies on board in exchange for some reduction in that 70% figure. His committee is already talking to the House Energy and Commerce Committee to shape legislation that might move more smoothly.
The Creates Act has support outside the House and Senate with AARP, Blue Shield and Blue Cross, the American Hospital Association, Consumers Union and America's Health Insurance Plans.
4 Top Experts Tell You How to Play the Market. TheStreet's Scott Gamm recent sat down with top market watchers from Bank of America, Fisher Investments, Invesco and Wells Fargo. Click here and register to watch a free roundtable in which they lay out their best advice.