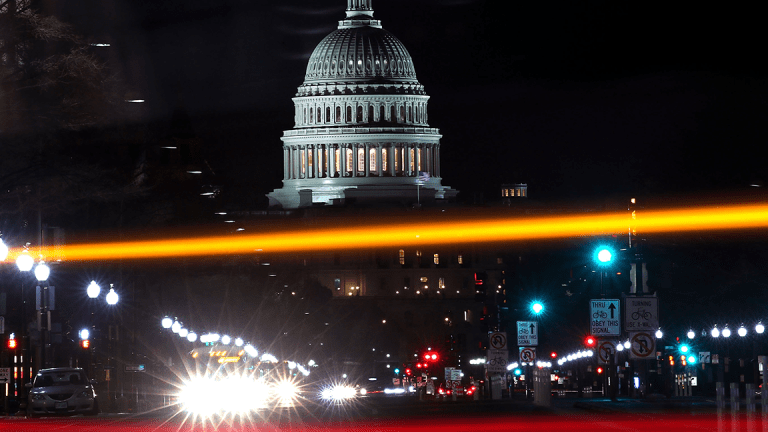 Creates Act Clears Committee Vote, Could Ease Way for Generic Drugmakers
While the CREATES ACT passed out of committee in the Senate, Senator Orrin Hatch, who helped pave the way for generic drugs in the U.S,,voted against the measure.
Retiring Sen. Orrin Hatch, R-Utah, has a going away present for the pharma industry.
Hatch, who retires at the end of the year, told the Senate Judiciary Committee that he will not support the Creating and Restoring Equal Access to Equivalent Samples Act, a measure designed to make it easier to get generic drugs to market and create downward pressure on brand-name drug prices. According to the Act, generic drug companies can bring a lawsuit against a name brand drug company if it fails to make drug samples available for testing.
The 84-year old Hatch voted against the CREATES Act on Thursday, June 14. He said, "The CREATES Act has a laudable goal. But I don't believe it strikes the right balance as currently written, and so I will be voting no today. In particular, I believe the damages cap in the bill far exceeds what is necessary to ensure adequate deterrence and could incentivize non-meritorious litigation."
The measure passed on a 10-5 vote.
There is no doubt that over the years, Hatch has worked to improve healthcare. He and Rep. Henry Waxman, D-Calif., were the authors of the "Drug Price Competition and Patent Term Restoration Act" in 1984. Known widely as the Hatch-Waxman act, the measure essentially served as the regulatory building block for the generic drug industry in the United States.
Hatch has been a reliable vote for on healthcare issues, and his campaign coffers received more than $5.7 million in donations from drug companies, doctors, hospitals and HMOs. The pharmaceutical industry gave him almost $2.8 million, with Amgen Inc. (AMGN) - Get Amgen Inc. Report chipping in $113,420, Pfizer (PFE) - Get Pfizer Inc. Report giving $111,800, Eli Lilly & Co. (LLY) - Get Eli Lilly and Company Report donating $95,600 and GlaxoSmithKline (GSK) - Get GSK plc American Depositary Shares (Each representing two) Report giving $89,998.
Matt Whitlock, an aide to Hatch told TheStreet that the senator's vote had nothing to do with his affection for the drug industry. "Sen. Hatch voted against CREATES today not because he was trying to protect PhRMA, but because of concerns that the bill is too friendly to trial lawyers. If you look at the senators that voted no today, what unites them is a concern about trial lawyers, not a love of PhRMA."
Hatch is going to introduce an amendment to Hatch-Waxman, "My amendment would preserve Hatch-Waxman as the standard path for generic companies to challenge brand patents, while keeping inter partes review as an option in situations where other interests come into play. But it would prevent companies from using IPR to put added litigation pressure on innovators above and beyond what Hatch-Waxman already provides. And it would prevent a company that rightfully loses a Hatch-Waxman suit from getting a second bite at the apple. "
The CREATES Act, sponsored by Sen. Patrick Leahy, D-Vt., was introduced in 2016 in a different version and enjoyed bipartisan support. But the legislation sat on a shelf without a vote because pharmaceutical companies opposed it. The lobbying arm of the drug sector, the Pharmaceutical Research and Manufacturers of America spent about $10 million in the first quarter of the year on lobbying, including its attempt to stop the CREATES Act.
The legislation gained new life when the Judiciary Committee Chairman, Sen. Chuck Grassley, R-Iowa, cut a deal with drug lobbyists who agreed to unbottle the legislation in exchange for some relief from the changes coming to how Medicare charges are calculated. Under the "Donut Hole" in Medicare Part D, drug companies are set to have to pay discounts at a 70% clip in 2019. The current rate is 50%, and the lobbyists say that Grassley is open to moving the two numbers closer together.