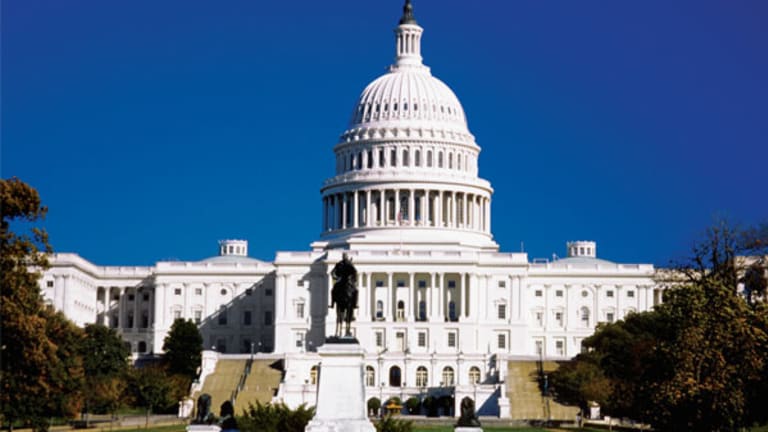 Corporations Saved the Statue of Liberty
A new book details how corporate America pitched in big time when Lady Liberty needed a facelift.
NEW YORK (
) -- A new book about the Statue of Liberty recounts the critical relationship that corporations have had with the American icon.
When plans to restore Lady Liberty emerged ahead of its 1986 centennial celebration, 90% of the funding came from corporations.
"There were lots and lots and lots of products that
Lee Iacocca sold the right to use the Statue of Liberty logo for," Edward Berenson, New York University professor and author of the book "
The Statue of Liberty: A Transatlantic Story," said in a phone interview.
Ronald Reagan appointed Iacocca, who had been CEO of
Chrysler
, to run a commission that would advise the National Park Service on the restoration of the statue and Ellis Island.
Berenson writes in his book that $63 million of the project's $70 million cost came from corporate ties that Iacocca negotiated "in which every time a consumer used or purchased their product" a percentage went to the restoration.
The best known example of this, according to Berenson, was
American Express's
(AXP) - Get American Express Company Report
deal. The credit card company agreed to donate one cent to the project for every time a person swiped an AmEx card during the fourth quarter of 1983.
The deal raised $1.7 million for the statue as AmEx card purchases jumped 30% during the quarter.
"There was a huge number of complaints about that, because then writers and journalists started to complain that the Statue of Liberty had been too commercialized," Berenson said.
But businesses had used the image of Lady Liberty before.
As far back as 1883,
Singer
sewing machines released a "trade card" that showed the Statue of Liberty on one side and text on the other that said: "If women of the world were to build a monument to commemorate that which had afforded them the greatest liberty ... they would build one to the sewing machine, which has released the Mother of the Race from countless hours of weary drudgery."
One cartoonist, Robert O. Blechman, drew the head and crown of the statue with
McDonald's
(MCD) - Get McDonald's Corporation Report
famed golden arches in the center of the crown with a banner that read "Over 17 Billion Served."
French painter Jean Lagarrigue, in a critique of the commercialization of the Statue of Liberty, turned Lady Liberty's body into a classic
Coca-Cola
(KO) - Get Coca-Cola Company Report
bottle while keeping the crown, torch and tablet in original form.
"One of the statue's most startling qualities has been to change its apparent meaning from one decade or generation to the next," Berenson writes in the book's prologue.
-- Written by Joe Deaux in New York.
>Contact by
.