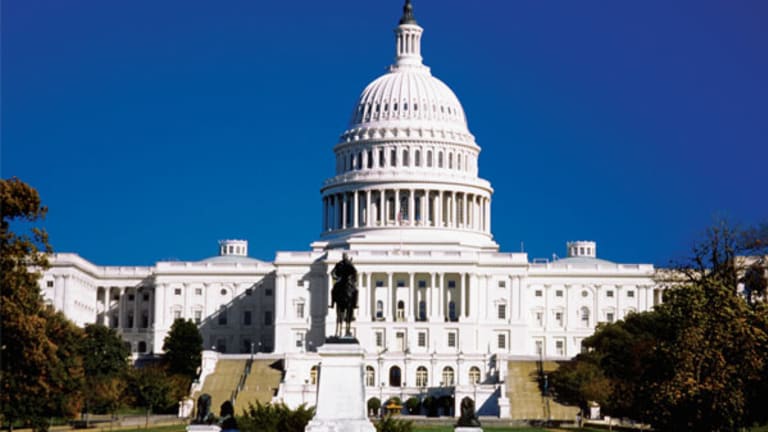 Congress Mulls '80s-Style Resolution Trust
Rep. Frank and Sen. Dodd mention revitalizing a such a trust to pool troubled assets, not unlike the one set up in the 1980s to help resolve that era's S&L crisis.
Sen. Chris Dodd (D., Conn.), chairman of Senate Committee on Banking, and Rep. Barney Frank (D., Mass.), chairman of the House Financial Services Committee, have both mentioned the idea of reviving an institution from the 1980s, the
.
Major
financial institutions are falling -- consider the
Bear Stearns
takeover, the
AIG
(AIG) - Get American International Group, Inc. Report
bailout, the bankruptcy of
Lehman Brothers
(LEH)
and the sale of
Merrill Lynch
(MER)
to
Bank of America
(BAC) - Get Bank of America Corp Report
.
At the same time,
on Main Street are suffering (
). In short, it's starting to feel like the S&L crisis of some 20 years ago.
Resolution Trust Corporation (RTC) was created in response the savings-and-loan crisis that gripped the country in the late 1980s. By the time the smoke cleared,
RTC had closed
747 institutions involving $394 billion in assets. In 1995, the RTC folded into the Federal Deposit Insurance Corporation (FDIC).
Heather Wong, spokeswoman for the House Financial Services Committee, noted that reports in several publications were premature on the RTC. She said Frank had mentioned the idea during a press conference and that no actual plan is in place.
The House Financial Services Committee's next hearing is scheduled for Sept. 24, and the agenda will be made available Wednesday. For such a plan to come to fruition, the House would have to work fast. They recess in less than two weeks on Sept. 26.
According to
The Hill
, Dodd has already requested that Senate Majority Harry Reid (D., Nev.) keep the Senate in pro forma session -- where no legislation is considered -- during recess in case the need arises for an emergency hearing.