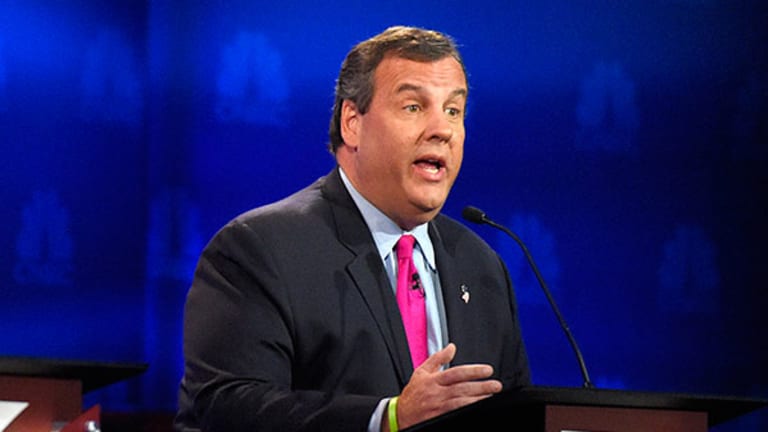 Chris Christie Wants GM Ignition Switch Scandal Execs Jailed #GOPDebate
New Jersey Gov. Chris Christie tells TheStreet's Jim Cramer at the Republican presidential debate that people behind GM's defective ignition switch scandal should pay.
New Jersey Governor Chris Christie candidly told TheStreet's Jim Cramer at Wednesday's CNBC Republican presidential debate that the people behind General Motors'  (GM) - Get General Motors Company Reportdefective-ignition-switch scandal ought to be jailed.
"There's been a lot of political rhetoric that some bank executives should have gone to jail for the 2008 financial crisis," Cramer said. "But, General Motors paid more than $1 billion in fines and settlements for its ignitian switch defect. One hundred and twenty-four people died as a result of these faulty switches. No one went to jail. As a former prosecutor, do you believe the people responsible for the switch and the cover-up belong behind bars?"
Christie looked unfazed, and with a brief shrug, responded, "You bet they do, and if I were the prosecutor that's exactly where they'd be."
GM CEO Mary Barra reached a $900 million settlement with the Justice Department in September, fired 15 employees and appointed a "safety czar," in the wake of revelations that a flawed ignition switch was installed in GM vehicles, ultimately causing the death of 120 people.