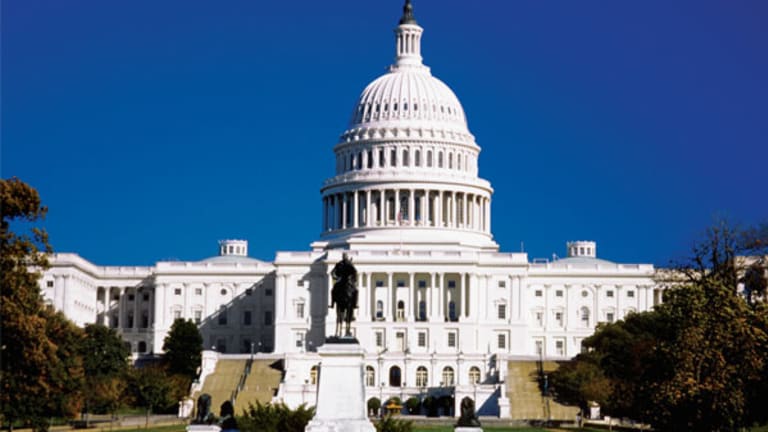 Chris Christie - Too Fat to Be President?
The question of whether New Jersey Gov. Chris Christie is too fat to become president of the United States is addressed by <I>ABC's</I> Joel Siegel on Thursday as he argues that politics is a business of image.
Updated with more on Joel Siegel's article on Chris Christie
NEW YORK (
) -- The question of whether New Jersey Gov. Chris Christie is too fat to become president of the United States was addressed by
ABC's
Joel Siegel on Thursday as he argued that politics is a business of image.
The governor is popular among conservative supporters, and lately
has been in the presidential conversation. But Christie also has a sense of humor when it comes to questions about his weight.
New Jersey Gov. Chris Christie
"In case you haven't noticed, I'm slightly overweight," Christie said at a campaign debate last year.
"Overweight people have much less of a chance of getting a job," a dean at Baruch College told Siegel.
"Voters would rather see someone whose belly isn't, you know, huge -- someone who is fit and trim," Assemblyman Sam Hoyt, an upstate Democrat, said last year ahead of the elections.
Siegel mentioned in the article that former New Jersey Gov. Jon Corzine ran ads in last year's gubernatorial race that showed unflattering images of Christie with voice-over one-liners that said he had "thrown his weight around" to avoid traffic tickets.
Siegel drove his point when he mentioned that voters could become worried about Christie's weight and health after this past summer when the governor was admitted to a hospital with breathing problems. It was later revealed that the problem was asthma.
Texas Gov. Rick Perry was at it again Thursday morning when he told
CNBC
that
Chairman Ben Bernanke practiced bad fiscal policy and tried to cover it up with monetary policy.
"What we're seeing is a Fed that is getting involved in things that frankly it does not need to be involved with," Perry said. "Printing money doesn't do anything at this particular juncture except make the dollars in our pocket worth less money, plus it puts us in jeopardy of greater inflation in the future."
Perry has been critical of Bernanke ever since he hit the campaign trail in August, when he said: "I don't know what y'all would do to him in Iowa, but we would treat him pretty ugly down in Texas."
The Associated Press
learned that former New York Mayor Rudy Giuliani sent an emissary to New Hampshire on Wednesday to test the campaign waters for a late entry into the GOP presidential race.
A close adviser of the mayor reportedly hosted key Republicans in the state, which included Manchester, N.J., Mayor Ted Gatsas and likely GOP gubernatorial candidate Kevin Smith.
"Jake
the advisor said to me, 'Just keep your powder dry for another few weeks,'" Manchester Harley-Davidson owner Stephen Talarico told the
AP
.
-- Written by Joe Deaux in New York.
>To submit a news tip, send an email to: