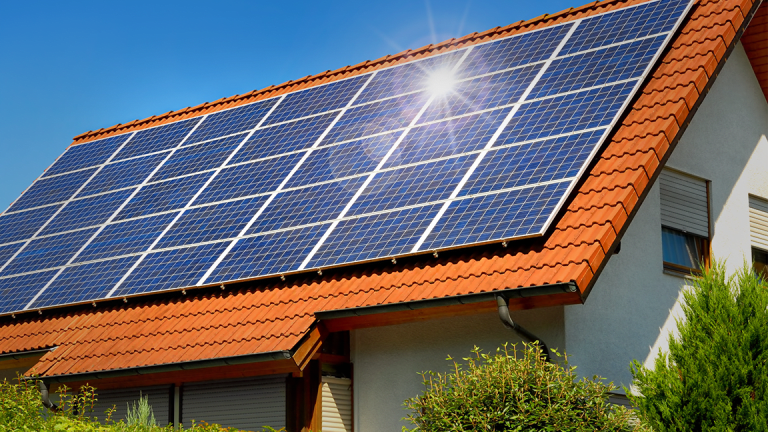 Not Everyone Convinced China to Blame For U.S. Solar Woes
And while the announcement was certainly a boon for some U.S. solar panel manufacturers not everyone agrees.
New steep tariffs imposed by the Trump administration on solar panel technology shipped to the United States have sparked a heated debate over whether Chinese imports are to blame for closing American solar manufacturers.
The tariff on solar cells and modules, which will start at 30% and then fall to 15% in their fourth year, were ordered by the Trump administration, after domestic solar manufacturers lobbied the government for protection from imports. 
The tariffs stem from complaints and prognostication from solar panel manufacturers in the U.S. that foreign competition has made survival near impossible. International Trade Commission ruled in September that Suniva and Solarworld AG, both of which are foreign-owned but manufacture solar parts in the United States, were unable to compete with imports, especially from China.
Suniva has said the tariffs will help protect the jobs of the hundreds of thousands of Americans employed in the solar industry and prevent more domestic manufacturers from collapsing. Currently, about 95% of the solar panels used in the U.S. are imported from other countries, according to SPV Market Research.
And while the announcement was certainly a boon for some U.S. solar panel manufacturers, shares of First Solar Inc. (FSLR) - Get First Solar, Inc. Report and SunPower Corp. (SPWR) - Get SunPower Corporation Report popped on the news but have since come back to earth, not everyone agreed.
The Solar Energy Industries Association, a trade association which represents the United States' solar industry, disputed Suniva's claim that American manufacturers have been shutting down due to imports.
"That is a myth that Suniva has been using the press to spread," said Abigail Ross Harper, the association's president and CEO, in an interview. "We took a look at those 30 companies and they are not all cell and panel manufacturers and, even more importantly, they did not go out of business primarily because of imports."
Ross Harper pointed to SEIA's petition to the government, which said that many of the 30 manufacturers closed their doors prior to 2015, when Chinese imports rapidly increased. Further, it attributed many of the shutdowns to factors unrelated to imports, such as "betting on the wrong technology and suffering from fatal quality defects."
Some analysts warned that even if Chinese imports were not at fault for the shutdowns, the tariffs would still prompt China to take countermeasures against the United States.
"Retaliatory tariffs are very likely. In each instance in which the United States has imposed remedies in response to the safeguard agreement, foreign nations have challenged it at the [World Trade Organization]," said Timothy Fox, vice president and research analyst at Clearview Energy Partners, in an interview. "Even though the president followed U.S. law in implementing these tariffs, they probably violated WTO law according to precedent."
However, even if China does pursue retaliatory tariffs through the WTO, Fox said it could be a very long process. The WTO is the global organization that regulates international trade. WTO rulings frequently pave the way for retaliatory trade protections.
"It's a long-term resolution, and it could take two years at the WTO," he said. "In an industry where equipment values are rapidly declining, two years is a long time."
Still, measures by the president were welcomed by many in the industry including Suniva.
"Over the last five years, nearly 30 American solar manufacturers collapsed," Suniva said in a company statement Monday. "Today the President is sending a message that American innovation and manufacturing will not be bullied out of existence without a fight."
The government echoed that view in its announcement of the tariffs.
"The President's action makes clear again that the Trump Administration will always defend American workers, farmers, ranchers, and businesses," said United States Trade Representative Robert Lighthizer.
--Matt Sussis is a reporter for Medill News Service in Washington and a graduate student in the Medill School of Journalism. Previously, he was an equity research analyst at Credit Suisse in New York
More of What's Trending on TheStreet:
The views expressed are those of the author and do not necessarily represent the views of TheStreet or its management.