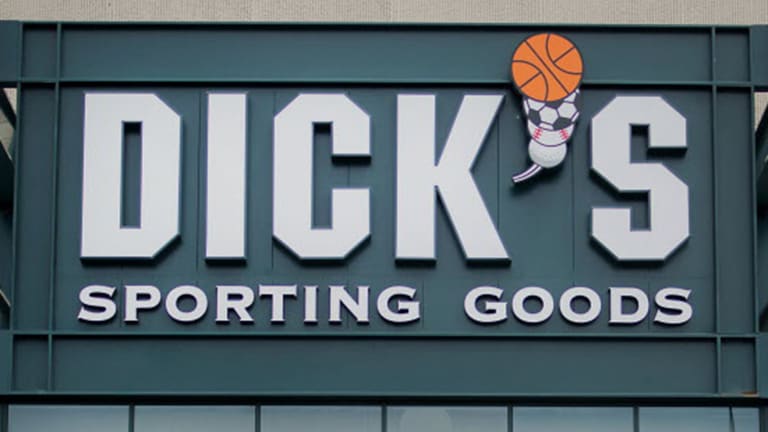 CEOs Urge Senate to Take Action on Mass Shootings, Gun Violence
A letter signed by nearly four dozen CEOs is urging the Senate to take action to prevent and reduce mass shootings and gun violence.
Some of the nation's top CEOs stepped into the fierce national debate over gun regulation on Thursday, urging the U.S. Senate to pass legislation to curb a "public health crisis" of mass shootings and gun violence. 
In a letter signed by more than 140 corporate chiefs, including the heads of Dick's Sporting Goods (DKS) , Bain Capital, Levi Strauss (LEVI) , Airbnb, and Uber (UBER) , the executives urge the Senate to give a green light to universal background checks on gun buyers and "red flag" laws giving police and courts power to seize firearms from troubled individuals.
"Gun violence in America is not inevitable; it's preventable," the CEOs write. "There are steps Congress can, and must, take to prevent and gun violence."
The list of CEOs, whose companies included a number of social-media companies, did not include Walmart CEO Doug McMillon. The retail major made waves a little more than a week ago when it launched its own push for action on gun violence.
In a Sept. 3 letter to employees, Walmart (WMT) said it would stop selling rifle bullets that can be used in military-style guns, as well as handgun ammunition, while asking customers to no longer carry guns while shopping in its stores.
The nation's largest retailer, which rolled out the changes in the wake of a mass shooting at its store in El Paso that claimed 22 lives, also vowed to urge leaders in Washington to take steps to crack down on gun violence.
In early 2018, Dick's said it would no longer sell assault rifles following the Parkland mass shooting. And a number of other store chains -- among them Kroger (KR) , CVS (CVS) and Walgreen's (WAG) -- have asked the public not to carry guns in their stores.