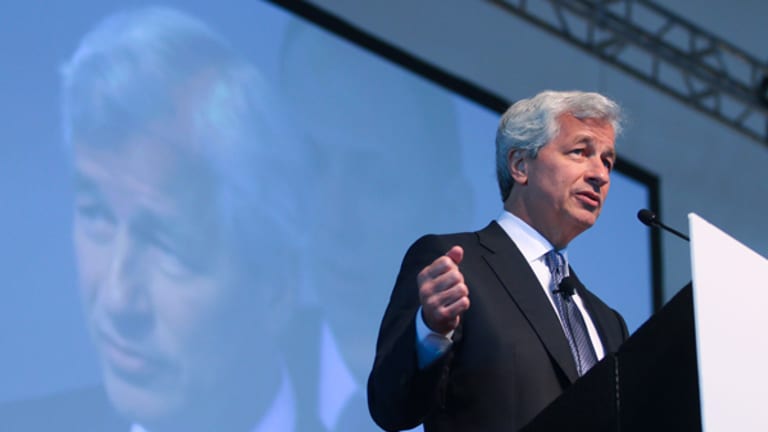 CEOs Focused on Tax Reform, Business Roundtable Survey Says
American CEOs are sending a signal on their desire for tax reform as the legislative debate advances on Capitol Hill.
American CEOs are sending a signal on their desire for tax reform as the legislative debate advances on Capitol Hill.
Nearly nine in 10 CEO chief executive respondents to the Business Roundtable's latest economic outlook survey, released Tuesday, identified the tax code as the most important disadvantage to the U.S. economy relative to other major economies. The results land as Republicans in Washington, D.C., make their slow march toward delivering a tax bill that the White House has promised by the end of the year.
The Business Roundtable each quarter surveys its CEO members to gauge sentiment on the state of the economy and business planning.
Their third-quarter survey of 140 executives found that the group's CEO Economic Outlook Index jumped to 94.5, up from 93.9 in the second quarter and well above its historical average of 80.0. Plans for hiring increased during the third quarter, while expectations for sales and capital investment fell.
CEOs projected 2.1% GDP growth in 2017, up 0.1% from their June prediction.
"The survey results demonstrate that CEOs remain confident in the U.S. economy and that we must seize on the opportunity to continue to press for pro-growth economic policies that create jobs and fuel wage growth at all levels of the economy," said Jamie Dimon, Business Roundtable chairman and JPMorgan Chase (JPM) chairman and CEO, in a statement accompanying the results.
Both Dimon and Business Roundtable president and CEO Joshua Bolten emphasized the importance of tax legislation.
"Our CEOs are committed and actively engaged in the effort to pass tax reform because they recognize that it will make us stronger as a country and create more opportunity for all Americans," Dimon said in a statement.
"On tax reform, CEOs are more than optimistic, they are counting on tax reform to get done," Bolten said in a call with reporters Tuesday discussing the results.
Business Roundtable on Tuesday also released a report on the tax code and foreign acquisition of United States companies. By its analysis, a "competitive" corporate tax rate, which it pegs at 20% compared to the current 35%, would have kept 4,700 companies in the United States from 2004 to 2016 and resulted in the acquisition of $1.2 trillion in cross-border assets by U.S. companies over the same period instead of a loss or $510 billion.
The report, an update of a 2015 EY study, also estimates foreign direct investment would have been $195 billion higher from 2004 to 2012 under a 20% corporate tax rate.
President Donald Trump campaigned on a pledge to reduce the corporate tax rate to 15% and is reportedly very tied to the number; however, most analysts say a number in the 20-28% range is more realistic.
Bolten said a 15% rate would be "terrific" but isn't the end-all, be-all. "The Business Roundtable's objective in tax reform is a fiscally-responsible bill that a. substantially lowers the corporate tax rate to internationally-competitive levels and b. shifts from a worldwide system of taxation to a territorial system," he said. 
It's no secret that the promise of tax reform has been a major point of focus in the C-suite and on Wall Street since Republicans took control of both houses of Congress and the White House last November. But progress has been slow moving.
The GOP has yet to produce meaningful legislation. House Speaker Paul Ryan (R-WI) said last week that an outline of the Republican tax plan currently being worked on by the so-called "Big Six" will be released the week of September 25. It is unclear what specifics, if any, that plan will provide on items such as tax rates or potential revenue raisers.
Republicans are also stuck in a sort of chicken-and-egg situation in their attempt to pass tax legislation through reconciliation. The process requires them to put a budget together before drafting a tax bill, but budget writers want to have an idea of what a tax bill might look like so they know where to aim.
Senate Republicans are considering writing a budget that would allow for up to $1.5 trillion in tax cuts, The Wall Street Journal reported on Tuesday. If the Congressional Budget Office were to determine accompanying legislation would increase the deficit over a 10-year window, Senate rules would require that parts of it, or the entire thing, would have to expire after a decade.
While most in Washington and on Wall Street agree permanent tax reform is preferable, they're open to a short-lived effort as well. "Permanent is better than temporary, and temporary is better than nothing," Treasury Secretary Steven Mnuchin has often said.
"There's much more agreement than might appear on the surface and from the outside of the process," Bolten said. "If everybody's headed in the same direction...then I think there is good reason for optimism."
"Business Roundtable CEOs overwhelmingly regard the U.S. tax system as a major disadvantage when it comes to competing with the rest of the world," Bolten said. "Failure to pass tax reform would cement that disadvantage to the detriment of all Americans."