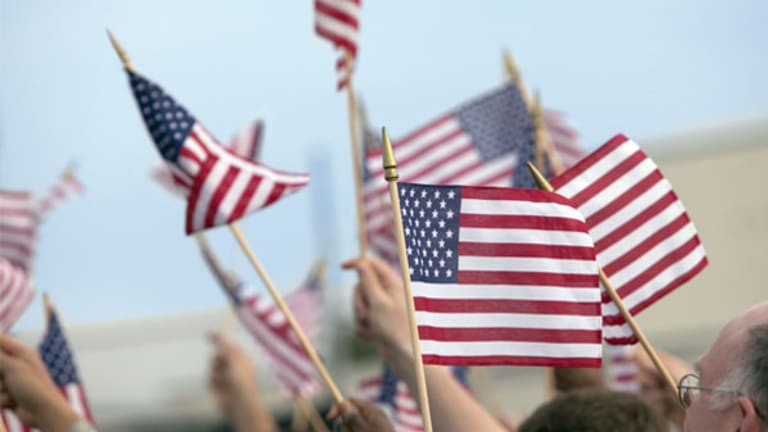 Republican California Cannabis Champion's Job at Risk in Primary Today
Control of Congress isn't the only thing on the line in Tuesday's primaries.
Control of Congress isn't the only thing on the line in Tuesday's primaries.
As eight states hold elections Tuesday for candidates for state, local and congressional offices ahead of November's midterm election, the cannabis industry has turned its attention to Rep. Dana Rohrabacher, a Republican from California's 48th congressional district, which includes Orange County cities and towns such as Irvine and Laguna Beach.
"He is one of those odd individuals who's a Republican and whose support for the cannabis industry is steadfast," Harris Bricken cannabis attorney Habib Bentaleb said. "California is a leader in the space and we want to stay a leader. We want someone who is going to support the industry."
In 2014, the Orange County Republican cosponsored the Rohrabacher-Farr Amendment to prevent the Justice Department from interfering with state's medical marijuana laws. A 15-term congressman, Rohrabacher faces 15 challengers in the state's so-called "jungle primary", in which only the top two finishers will advance to the November election regardless of party affiliation.
Rohrabacher also has earned the moniker "Putin's Favorite Congressman,'' referring to Vladimir Putin, the Russian President. Rohrabacher allegedly used information he obtained from Russian officials to exclude a Russian lawyer from an anti-corruption law in 2016. "There's two people I think Putin pays: Rohrabacher and Trump," another California Republican, House Majority Leader Kevin McCarthy, said in 2016.
It is impossible to predict who will come out on top according to Akin Gump Strauss Hauer & Feld LLP political adviser and former California State Assembly majority leader Dario Frommer, as turnout is expected to be low for all groups except Latinos who may affect outcomes in unpredictable ways.
According to Bentaleb, the outcome of the 48th district primary could affect California's the cannabis industry even more the one for governor.
In both the races for Congress and governor, getting cannabis businesses into banks is a key consideration. Businesses are forced to operate with cash only as most financial services institutions refuse to work with them. California State Treasurer and gubernatorial candidate Democrat John Chiang is championing the issue. Democrats Lt. Governor Gavin Newsom and former Los Angeles Mayor Antonio Villaraigosa are expected to place in front of Chiang and advance to November, but Bentaleb still sees a scenario in which a Republican stays in the race and causes problems for the industry.
"The only concern I would have in that race is that the three front runners cannibalize the field and a Republican gets into the general election," Bentaleb said. "Weirder things have happened."
In the meantime, pot growers and sellers are looking for more clarity.
"[The new governor] will inherit a massively dysfunctional state-wide cannabis marketplace, with not nearly enough retail density to satisfy consumer or patient demand," Chris Beals, President and General Counsel of online marijuana community website Weedmaps said. "Appropriate retail density denies oxygen to the illegal market, and without it, California, the world's largest legal cannabis market, could quickly become the world's largest illegal cannabis market."
--Corrects spelling of law firm name in sixth paragraph.