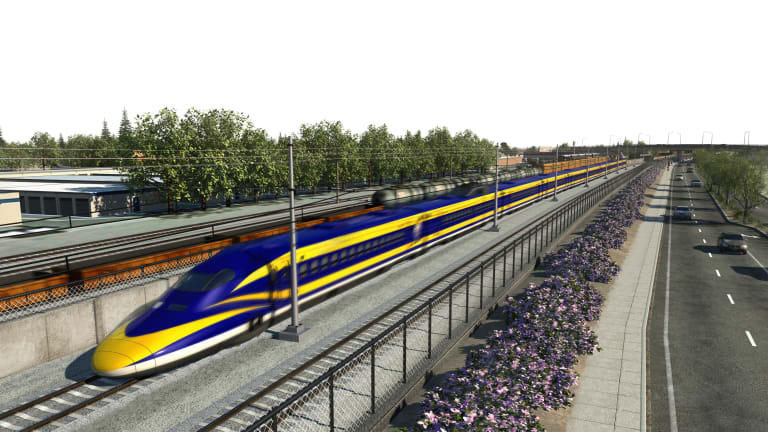 Calif. Gov. Newsom Wants to End High-Speed Rail Program to Link LA and SF
Newsom cites costs, delays for limiting rail program to California's central valley.
Calif. Gov. Gavin Newsom used his state-of-the-state address Tuesday to announce a proposal to end the state's long-delayed and expense-plagued effort to build a high-speed rail link between San Francisco and Los Angeles.
Newsom cited the cost of the program and the length of time it would take to complete, the Associated Press reported.
The state should continue to build a section of high-speed rail between Merced and Bakersfield in California's central valley, Newsom argued, since giving up that part of the project would mean returning $3.5 billion to the federal government, according to the report.
Newsom's predecessor, Gov. Jerry Brown, had been a longtime supporter of the high-speed rail project.
California voters approved a $10 billion bond program to fund the rail project in 2008.
In 2013, Tesla Inc. (TSLA) - Get Tesla Inc. Report CEO Elon Musk floated the idea of a high-speed "hyperloop" to connect San Francisco and Los Angeles using evacuated tubes to reduce wind resistance and allow speeds of more than 700 mph.