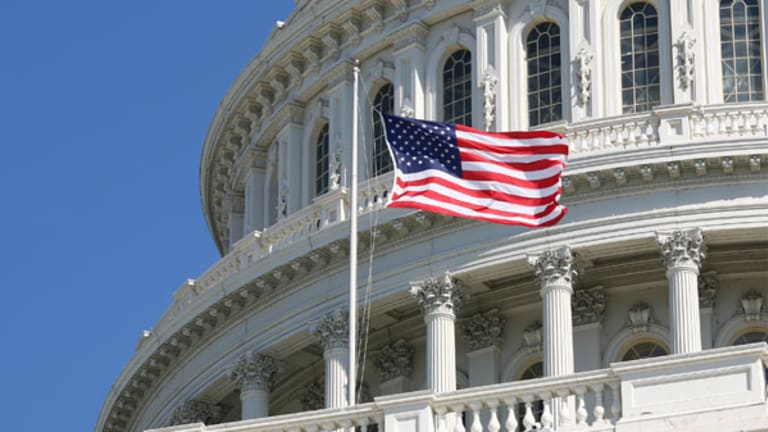 Cain's Absence Could Hurt Romney
The potential departure of Herman Cain from the campaign trail won't necessarily be good news for GOP presidential frontrunner Mitt Romney.
NEW YORK (
) -- Herman Cain's plans
to "reassess" his run for the 2012 Republican presidential nomination
likely signal the death knell for his campaign but the news may also be to the detriment of frontrunner Mitt Romney.
The former Massachusetts governor has thrived off division among the eight other GOP opponents, who have split up the conservative base, or "anti-Romney" vote.
Herman Cain appears resistant to sexual harassment allegations
"People
conservatives will start realizing that a divided non-Romney camp means a Romney victory," Tim Callanan, Berkeley County, S.C. Republican Party chairman, said. "I would imagine you'll start seeing folks start to jell around one or two candidates."
With the possibility of Cain dropping out before the end of the week, his support will have to shift elsewhere. And Cain supporters won't necessarily look in Romney's direction.
Social conservatives and conservative Christians in GOP circles are not likely to support Romney as he has been accused of flip-flopping on abortion and same-sex marriage. It also goes without saying that Romney doesn't have many Tea Party supporters as the former Bain Capital CEO -- more than familiar with Wall Street -- expressed his support of TARP at the time of the 2008 financial bailout.
"Romney, in my view, has always had a believability problem among conservatives," Jim Denton, Nevada Republican political consultant, said. "I think that his past positions are a real problem among conservatives, and I think that the beneficiary of
Cain's conservative message is going to be someone who has a track record as a conservative."
So where can true conservatives turn?
For starters, they likely want to support a candidate who has a fighting chance. Michele Bachmann and Rick Santorum can claim palpable conservative records, but they're short on money and national recognition. Ron Paul is another one to consider, but Paul won't receive massive traditional conservative support until he is willing to reconsider -- in their minds -- some of his hardline views. Forget Jon Huntsman. The former Utah governor looks like a Democrat to much of the GOP base.
That leaves Newt Gingrich and Rick Perry as potential beneficiaries.
Gingrich is the former Speaker of the House who was the Republican foil to Democratic President Bill Clinton in the 1990s, and the man who led conservatives to power in the House of Representatives for the first time since the 1950s. But Gingrich also has a lengthy history of questionable conduct.
Perry has been a conservative leader of a conservative state for more than a decade, but the Texas governor hasn't been prepared for the national stage and his repeated blunders have been enough to turn gargantuan early support into a humble following.
"The only ones in
the GOP race that are in contention, in my view, that have a consistent track record as a conservative are Perry and Gingrich," Denton said. "Clearly of the two, Newt has -- with the exception of his comments on immigration -- clearly articulated the more economically conservative, consistent message."
Gingrich has gained
significant traction among voters over the past month, and it's the kind of momentum that gives him a real chance against an opponent who's raised a lot more money. Meanwhile, Perry was regressing in the polls, even before his "oops" gaffe during a recent debate.
"As of right now I think Newt will probably be a big beneficiary of Cain's supporters, but if something happens to knock Newt off the tracks, then who knows?" said Callanan, the Berkeley County, S.C. Republican Party chairman. "This can all change within the next four weeks, as it seems like it's changed every four, five weeks prior."
--Written by Joe Deaux in New York.
>Contact me here:
.
>Follow me on Twitter:
.