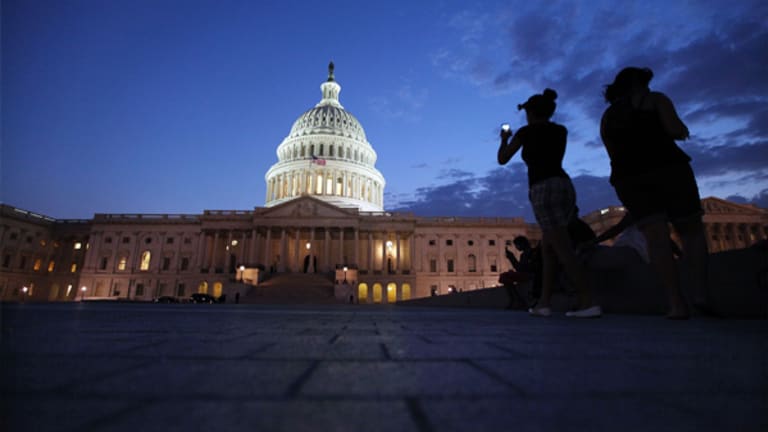 NEW YORK (
) -- Former Godfather's Pizza CEO Herman Cain's
economic plan for a 9% federal sales tax, a 9% federal income tax and a 9% corporate tax has gained traction among voters, specifically in Florida where Cain clobbered all GOP candidates in a weekend state straw poll.
Cain has delivered his "9-9-9 Plan" like a pizza deal during September's Republican debates with the spirit of a pitch man, to the point where he has encouraged debate audiences to shout along in unison when he says the name.
Former Godfather's Pizza CEO Herman Cain
"My 9-9-9 economic growth and jobs plan is a major step towards tearing the chains off the backs of the American people," Cain said in a video on his Web site.
Former Alaska Gov. Sarah Palin has threatened to sue author Joe McGinniss for a book he authored that Palin's attorney has said defamed the governor and her family.
A letter from attorney John Tiemessen was sent to Crown Publishing Group about "The Rogue: Searching for the Real Sarah Palin" and cited an email McGinniss allegedly sent to blogger Jesse Griffin, according to
The Associated Press
.
"Legal review of my manuscript is underway and here's my problem: no one has ever offered documentation of any of the lurid stories about the Palins," McGinniss wrote in the email, according to a copy attained by bigjournalism.com.
Engineers were expected to scale the sides of the Washington Monument on Tuesday in an attempt to assess structural damage that occurred after an earthquake struck in a nearby Virginia town.
Officials have already surveyed the inside of the monument and declared it structurally sound. (
See National Park Service surveillance cameras during earthquake.)
The inspection is supposed to take about five days, and a schedule for monument repairs was expected sometime in October, according to the
AP
.
-- Written by Joe Deaux in New York.
>To submit a news tip, send an email to: