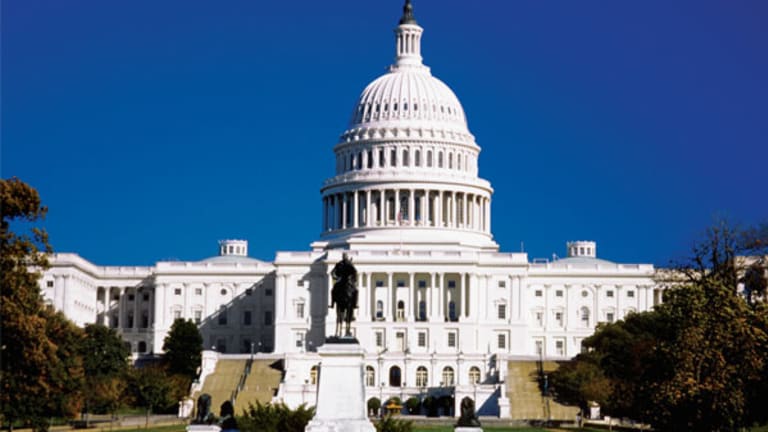 Cain Endorses Gingrich
Former Republican presidential candidate Herman Cain endorses Newt Gingrich ahead of the Florida primary.
WEST PALM BEACH, Fla. (TheStreet) -- Former presidential candidate Herman Cain endorsed Newt Gingrich late Saturday.
The businessman and Tea Party activist announced the endorsement at a GOP dinner in West Palm Beach, Fla.
"It is time for conservatives and Republicans to refocus their attention on the ultimate mission of defeating President Obama," Cain said. "I believe Speaker Gingrich is the bold leader we need to accomplish this mission."
The endorsement comes ahead of Tuesday's Florida primary.
> > Bull or Bear? Vote in Our Poll
It's unclear whether Cain's endorsement will help former House Speaker Gingrich, who is trailing Mitt Romney by a wide margin in the latest Florida polls.
A poll by the
Miami Herald
gives Romney an 11-point lead, while a Rasmussen poll released Sunday morning has the former Massachusetts governor up by 16 points, according to a report by the
Atlanta Journal Constitution
.
Cain was the Republican front-runner briefly last fall, but he bowed out of the race following allegations of sexual harassment and adultery.
This article was written by a staff member of TheStreet.