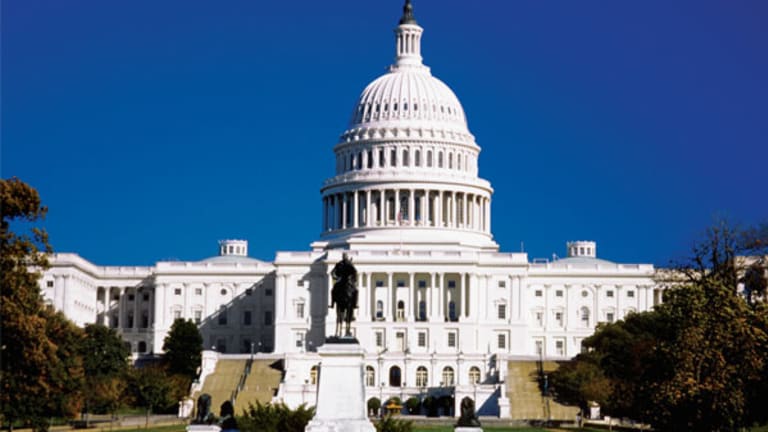 'Buffett Rule' and 'Fair Share' Drive 2012 Election
Barack Obama has only just begun with his 'Buffett Rule' rhetoric.
NEW YORK (
) -- Expect President Barack Obama to mention taxes on million-dollar-a-year earners for the rest of 2012.
Flanked by millionaires and their secretaries, Obama spoke Wednesday about the "Buffett Rule" plan he rolled out this week that would ensure that taxpayers who make more than $1 million a year would pay at least the same tax rate as middle-class families.
"It's not that these folks are excited by the idea of paying more taxes," Obama said in a press conference. "We can't afford to keep spending more money on tax cuts for wealthy Americans who don't need them and didn't ask for them. ... Right now we have significant deficits that have to be closed."
The Buffett Rule is derived from the fact that legendary investor Warren Buffett's secretary, Debbie Bosanek, said she paid a higher tax rate than her billionaire boss.
A peek at the Buffett Rule section on Obama's 2012 campaign Web site reveals a weighty preoccupation with a significant individual: Mitt Romney.
After a description of the Buffett Rule's advantages to the middle class, Obama's Web site commits a segment about the presumed Republican nominee that says he would give tax cuts to millionaires and billionaires at the expense of the middle class.
That wealthy Americans should pay their fair share is likely to be a (if not
the
) major campaign message in the general election.
"He has to believe ... that the fairness argument is going to prevail,"
said Gary Dorrien, a social ethicist at Columbia University who just finished a book about Obama's first term. "He's running against a guy who's a poster child for the 1% -- someone paying 14%
tax rate --
Obama's just going to hammer that home day after day."
Obama's campaign hopes to successfully frame Romney as a rich person out of touch with the real troubles that face everyday American families; a fruitful effort would go a long way to help the president win the crucial middle ground.
Millionaires and billionaires should pay their "fair share" is a line you should expect to hear from Obama for the next seven months.
-- Written by Joe Deaux in New York.
>Contact by
.
>Follow Joe Deaux on
. Subscribe on
.