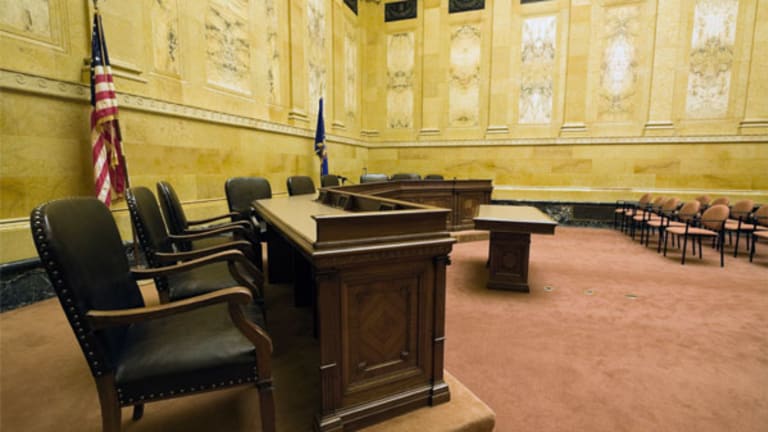 Buddy Roemer: A Florida Win for Romney 'Not Enough'
Buddy Roemer says the GOP race will still be wide open after Florida's primary Tuesday, regardless if Mitt Romney wins.
NEW YORK (
) -- Republican presidential hopeful Buddy Roemer said the GOP race will still be wide open after the Florida primary Tuesday, regardless if Mitt Romney wins.
Roemer said even with a Florida victory, Romney doesn't have a hold on the Republican nomination as he lost Iowa, won by a less-than-expected margin in New Hampshire and got "killed" by Gingrich in South Carolina.
Former Louisiana Gov. Buddy Roemer is running for the GOP nomination.
"It's too early, it's wide open; Romney has no hold," Roemer said in an interview. "What will he win with
Tuesday? Forty percent or less? I mean, he has been running for years and years and years and years, and spent hundreds-of-millions."
Romney could expect to have a significant advantage in the wider GOP race if he wins Florida's 50 crucial delegates, because the candidates immediately head west for Nevada's Feb. 4 caucuses that favor the former Massachusetts governor.
Romney won Nevada in 2008 with 51% of the vote and he crushed his next closest opponent, Ron Paul, who finished with 14%.
"He
Romney loses Iowa, he wins by a sliver in New Hampshire -- I think 12%, he expected 22% -- he gets killed in South Carolina; he'll win tonight at 12% -- that's not enough," Roemer said.
Romney won New Hampshire by 16.4 percentage points against second-place finisher Paul, but an
aggregate of major polls for that primary called for Romney to win by 20 percentage points. Romney lost the South Carolina primary to Gingrich by a shocking 12.6 percentage points after the former governor had led in most polls a week ahead of the primary.
Roemer pointed out that Barack Obama beats Romney and Gingrich in most hypothetical head-to-head general election polls because he said Republican voters are still searching for a person that can rebuild the country.
"I'd like to make my case, and we're trying to get a debate stage so we could do that," Roemer said. "I keep thinking the race is going to be over, I think it's just started."
Roemer said he wouldn't run as an independent candidate because he said it's too early in the race to make that decision.
Roemer, who doesn't accept PAC money and won't accept individual contributions of more than $100, finished the New Hampshire primary 768 votes behind one-time front-runner Rick Perry. He grabbed 945 votes, or 0.4% of the total votes cast. He wasn't on the ballot in South Carolina or Florida.
-- Written by Joe Deaux in New York.
>Contact by
.
>Follow Joe Deaux on
. Subscribe on
.