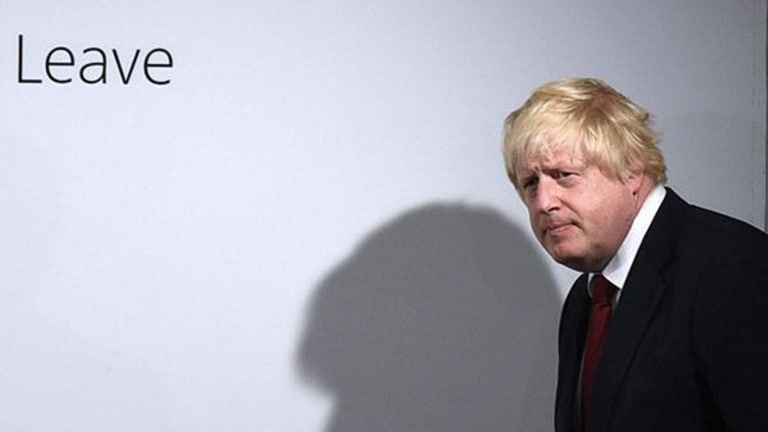 Boris Johnson Abandons Expected Bid for Prime Minister Job
The shock retreat of the favorite to succeed Cameron comes as leadership jockeying continues in the Labour Party.
The shock retreat of the favorite to succeed Cameron comes as leadership jockeying continues in the Labour Party.
For all the dire economic warnings about a vote to leave the European Union there were very few about the political chaos that has ensued in the U.K.
In another move that has shocked the nation, Boris Johnson has pulled out of the race to be the new head of the ruling Conservative Party. The former mayor of London was a key figurehead in the "leave" campaign and widely expected to run for the leadership - and win.
But in a speech in London, Johnson said, "Having consulted colleagues and in view of the circumstances in parliament, I have concluded that person cannot be me."
He added, "My role will be to give every possible support to the next Conservative administration to market sure we properly fulfill the mandate of the people that was delivered at the referendum."
Markets did not respond favorably to more another political shock, the FTSE 100 in London was recently down 0.05% at 6,356.59 during a mixed session. 
Johnson's retreat marks more upheaval in a political universe that has already been rocked by the resignation of Prime Minister David Cameron. The leadership contest for the Conservative Party became bitter after Justice Secretary Michael Gove, an ally of Johnson in the "leave" camp, unexpectedly through his hat in the ring this morning.
He said that he has "come reluctantly to the conclusion that Boris cannot provide the leadership or build the team for the task ahead."
Home Secretary Theresa May is also in the leadership race. In a speech today she said there would not be a second referendum or a general election for voters with "buyer's remorse."
She also said that "there should be no decision to invoke article 50 before the British negotiating strategy is agreed and clear, which means article 50 should not be invoked until the end of this year."
Meanwhile, the Labour Party, the official opposition, is seemingly in chaos. Its leader Jeremy Corbyn has refused to step down even after he lost a confidence vote earlier this week. Member of parliament Angela Eagle is expected to announce this afternoon that she is challenging Corbyn for leadership.
President Barack Obama during a press conference in Ottawa after a summit of North American leaders yesterday urged the leaders in the U.K. to sort out their political wrangling to ensure a smooth and transparent Brexit negotiation process.