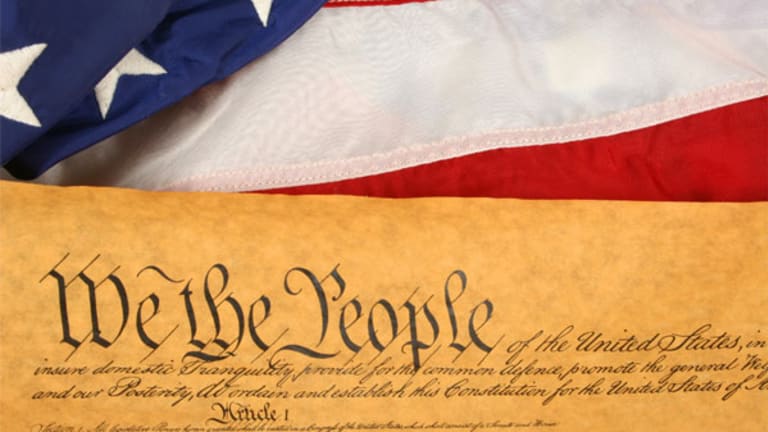 Bob Dole Once Tried to Help Gingrich Pay Fine
Bob Dole says he helped establish a $150,000 line of credit in the late 1990s to help Newt Gingrich pay off a fine for ethics violations.
NEW YORK (
) -- Bob Dole wrote Thursday in an open letter that he helped establish a $150,000 line of credit to help Newt Gingrich pay off a fine for ethics violations that forced him to resign in early 1999.
Mitt Romney's campaign distributed the former Republican presidential nominee's open letter to reporters as it
continued week-long attacks against Gingrich before Tuesday's Florida primary.
"Hardly anyone who served with Newt in Congress has endorsed him and that fact speaks for itself," Dole wrote in the letter. "He was a one-man-band who rarely took advice. I know whereof I speak as I helped establish a line of credit of $150,000 to help Newt pay off the fine for his ethics violations. In the end, he paid the fine with money from other sources."
Dole said that Gingrich "loved picking a fight" with former President Bill Clinton as House speaker because he knew it would get the attention of the press.
Dole also said that during his 1996 presidential run, Democrats used Gingrich's comments in attack ads against the former Kansas senator.
"In my run for the presidency in 1996 the Democrats greeted me with a number of negative TV ads and in every one of them Newt was in the ad," Dole wrote. "He was very unpopular, and I am not only certain that this did not help me, but that it also cost House seats that year."
In January 1997, the House voted 395 to 28 to reprimand Gingrich an
unprecedented $300,000 for ethical wrongdoing,
The Washington Post
reported then. It was the first time in the House's history that it had disciplined its leader for the transgression.
According to the
Post's
article, Gingrich admitted to "failing to ensure that financing for two projects would not violate federal tax law and by giving the House ethics committee false information."
Rep. Nancy Pelosi (D., Calif.), at that time nearly a decade ahead of her own speakership, blasted then-Speaker Gingrich and questioned his honesty.
"Mr. Gingrich's statements lead me to one conclusion: that Mr. Gingrich, in his dealings with the committee, is not to be believed," Pelosi had said,
The New York Times
reported Jan. 22, 1997.
-- Written by Joe Deaux in New York.
>Contact by
.
>Follow Joe Deaux on
. Subscribe on
.