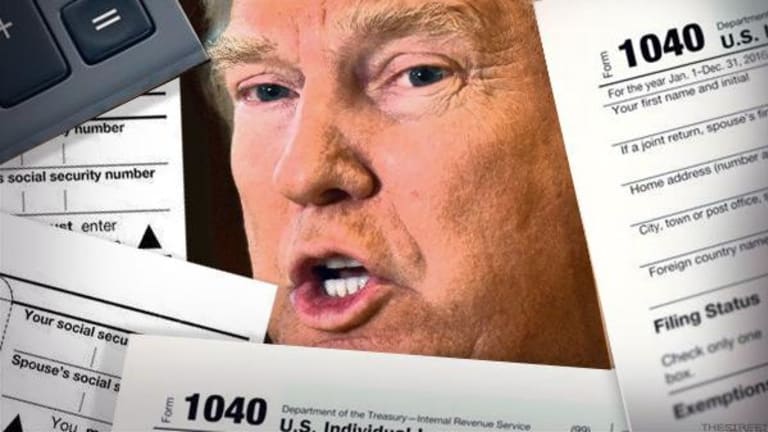 Boards Think Tax Reform Is Coming Under Trump, Just Not This Year
A new survey reveals that 78% of public company directors believe tax reform will happen during the president's current four-year term, but only 22% think it will occur this year.
Treasury Secretary Steven Mnuchin said on Tuesday that an overhaul of the U.S. tax system will happen this year, and while a new report reveals that most public company directors are "rooting" for tax reform, nearly a quarter of board members surveyed say it won't happen in 2017.
The 2017 BDO Board Survey found that 78% of public company directors anticipate that tax reform will be achieved during President Donald Trump's current four-year term, but just 22% of directors believe it will happen in 2017, while another 22% don't think that tax reform will happen at all during Trump's term. BDO gathered the opinions of 130 directors at public companies.
The Trump administration is "super focused" on tax reform, Mnuchin said at the Delivering Alpha conference presented by CNBC and Institutional Investor. He also said the administration is considering backdating tax reform to boost the economy. President Trump urged lawmakers last week to "start the Tax Reform/Tax Cut legislation ASAP," telling them not to wait until the end of September.
"The need to pass the 2018 budget, deal with the deadline on raising the debt ceiling and overcoming the divisions that defeated healthcare legislation will make tax reform a tall order for 2017," Matthew Becker, leader of BDO USA's National Tax Office, said in a statement. "If Democrats and Republicans can push aside special interests and focus on helping their constituents - not opposing each other's ideas - tax reform can be achieved. It just may take additional time."
Of those directors who are anticipating tax reform, nearly all of them, 94%, predict that it will have a "favorable impact on their business, with 20% believing that the impact will be highly favorable."
Just under half of the directors surveyed said the most important goal for tax reform legislation is the reduction of the 35% corporate tax rate. President Trump has touted a 15% corporate tax rate, which Mnuchin said could be difficult to achieve.
"I don't know if we'll be able to achieve that given the budget issues," said Mnuchin. "But we're going to get this down to a very competitive level."
The second-most important goal is a simplified tax code, followed by the need for tax incentives to repatriate foreign earnings and lowering the capital gains tax rate.
Regarding the president's decision to withdraw the U.S. from the Paris Climate accord, corporate directors were largely split. Companies have come under increasing pressure to disclose sustainability efforts, such as efforts to curb greenhouse gas emissions. Fifty-four percent said the U.S. should have continued to participate in the climate agreement.
-- This story has been updated to reflect that 22% of directors believe tax reform will happen in 2017.
More of What's Trending on TheStreet:
Editors' pick: Originally published Sept. 12.