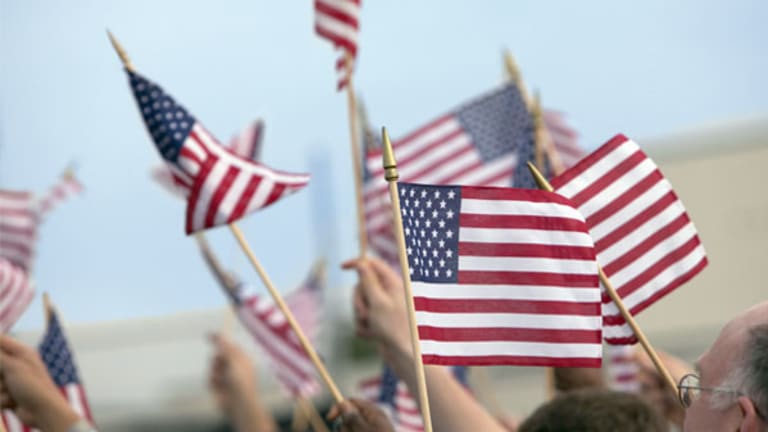 Barack Obama Embraces the Super PAC
The president enters the Super PAC era.
NEW YORK (
) -- However Jim Messina, Barack Obama's campaign manager, wants to spin it he can't avoid that he and the president have given into the age of the Super PAC.
In a letter to supporters late Monday, Messina wrote the president had decided to support Priorities USA, a Super PAC created independently for Obama's re-election efforts, so as to counter attacks the campaign expects from opposition special-interest spending.
Obama Campaign Manager Jim Messina
"We decided to do this because we can't afford for the work you're doing in your communities, and the grassroots donations you give to support it, to be destroyed by hundreds of millions of dollars in negative ads," Messina said in a statement.
The move could come as a surprise to some voters as the Obama campaign has repeatedly slammed Republicans for having accepted money from special-interest groups.
As recently as Jan. 11, Messina touted in a video to supporters that the campaign had not taken money from lobbyists or special-interest PACs, but he warned that Obama needed more donations to win the election.
Apparently Messina and campaign leadership saw a potential threat from Republican Super PACs like the Mitt Romney-supporting PAC Restore Our Future, which has raised some $17.9 million and has thoroughly spoiled Newt Gingrich's once-surging campaign.
The Supreme Court's 2010 "Citizens United" case created a loophole that allowed for Super PACs to accept unlimited funds from corporations and individuals. Obama opposed the decision, but it appears he will play by the new rules.
In his letter, Messina estimated some $50 million had been raised for the "sole purpose of defeating the president."
Obama, who raised about $745 million in 2008, will again look to out-raise his Republican opponent on the front end, but growing momentum from independent funds that will likely be used against the president has forced his camp to ditch a cornerstone message.
The president has entered the Super PAC era.
-- Written by Joe Deaux in New York.
>Contact by
.
>Follow Joe Deaux on
. Subscribe on
.