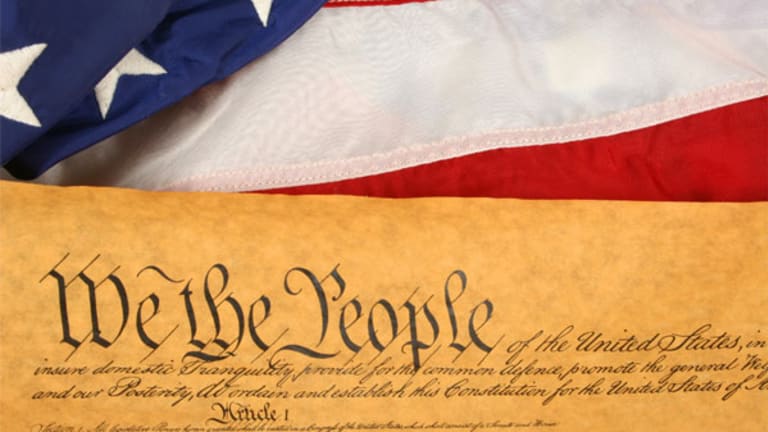 Bain Capital Invests in Kardashians
The private equity firm is investing in brands dear to the hearts of many Americans: Ryan Seacrest and the Kardashians.
NEW YORK (
) -- Bain Capital is going on a charm offensive.
And who is more charming in the eyes of Americans than Ryan Seacrest, American Idol host and
Dick Clark for the 21st Century
(TM--Dick Clark Productions and Seacrest Productions LLC 2012).
The private equity firm, which was founded by a group of Bain & Co. partners including current Republican presidential frontrunner Mitt Romney, has been the victim of countless attacks by the 99% representing the American masses (with a little help from Romney's rivals for the Republican presidential nomination and the Democratic National Committee).
Bain Capital and its former executive Romney have been cited as the all-encompassing example of everything that is wrong with capitalism for using cheap debt to buy out companies, restructure them, and build profits on the backs of laid-off workers.
Kim Kardashian for vice president?
Now the firm is trying to win back America's heart, announcing a $300 million investment in Ryan Seacrest Productions on Tuesday, possibly as a way to prove its commitment to the things Americans hold dear above all -- lowest common denominator television. Thomas H. Lee Partners is also in on the deal to make it look like a legit investment decision, rather than part of any public image campaign affiliated with the Romney run for the presidency.
The deal does strengthen existing financial ties between the private equity companies and Clear Channel Communications (Seacrest has a nationally syndicated radio show on Clear Channel, which the PE players took control of in 2008), but don't let that fool you.
Ryan Seacrest doesn't just offer a consoling shoulder to the American Idol contestants who don't make it to Hollywood, and conjure that twinkle in his eye whenever the show goes to commercial. He is also the man behind
Keeping Up with the Kardashians
, the highest-rated show on the E! cable TV network, and at this point, arguably the most important family in America.
Bain Capital will provide capital to Ryan Seacrest Media to buy and develop companies, content and other properties, according to a statement released on Tuesday.
But that's beside the point. This may only be the beginning for the firm. With the recent bankruptcies of Hostess, the maker of Twinkies, and
Eastman Kodak
, the landscape of potential investments in American mass culture icons is ripe with targets.
Just imagine Ryan Seacrest interviewing a little kid who gets to taste a Twinkie for the first time thanks to Bain Capital's life-saving investment, all captured by Ryan with a Kodak camera, during a very special edition of
Keeping up with the Kardashians
.
Campaign commercials financed by super PACs may be effective in their brutal message-making, but when it comes to speaking directly to Americans, no PAC has the sway of Seacrest or Kim Kardashian.
-- Written by Eric Rosenbaum from New York.
>To contact the writer of this article, click here:
Eric Rosenbaum
.
>To follow the writer on Twitter, go to
.
Follow
TheStreet
on
and become a fan on