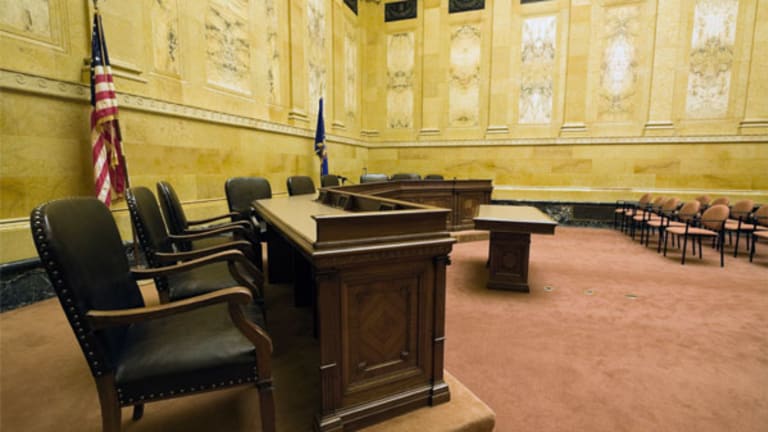 NEW YORK (
) -- Rep. Michele Bachmann (R., Minn.) told
TheStreet
she wouldn't leave any option off the table to prevent Iran from using a nuclear weapon.
Bachmann's comments came ahead of her major foreign policy address expected on Thursday.
Rep. Michelle Bachmann (R., Minn.)
"With a President Bachmann, I can assure you, there would be no option in my cabinet that would be off the table," Bachmann said. "I would use every possible military option there is to stop Iran from using a nuclear weapon."
She said that President Barack Obama has "allowed Iran to have the greatest luxury of all: time."
Bachmann, in characterizing her presidential foreign policy objectives, said she believed in peace.
"This isn't Mr. Rogers neighborhood that our country is in,"said Mallory Factor, a contributor for
TheStreet
.
"But that is my goal; you want to know what my goal is, it truly is to see peace in the world," Bachmann responded.
Bachmann said she didn't consider herself an isolationist, but that she took a little bit of George Washington's view that the United States should be careful with unnecessary foreign entanglements.
When asked about whether she would send more troops into armed conflict, the congresswoman said she would only do so if there was a clear, vital, defined American national interest.
"When they go in, we need to know what our plan is -- what our plan for exit is," Bachmann said. "And also when we go in
service members need to know they will be fully resourced, and will go in with overwhelming support to get the job done."
Bachmann said that President Obama's surge in Afghanistan faltered because it was too late and that it deployed an insufficient amount of troops.
She said the worst part of the troop surge in Afghanistan was that Obama announced a timeline for withdrawal, which the Minnesota representative said benefited U.S. enemies in the region.
"So the enemy said, 'Hey, perfect, we're just going to sit back and wait,'" Bachmann said. "Now President Obama it trying to speed up
troop withdrawal and also bring down the level of combat awareness."
-- Written by Joe Deaux in New York.
>To contact the writer, click here:
.
>To follow the writer on Twitter, go to:
.
>To submit a news tip, send an email to: