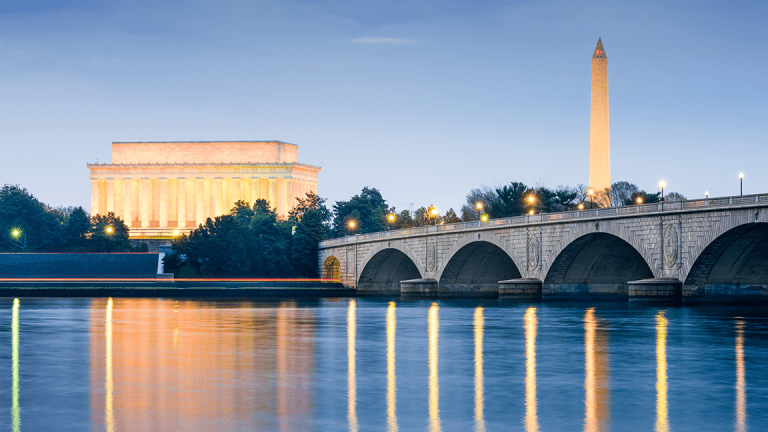 Publish date:
Decision on AT&T's Merger With Time Warner Marks a Monumental Week for M&A
In a historic week for antitrust, the DOJ lost a landmark challenge of a vertical merger, Comcast announced a hostile bid for Fox and the DOJ antitrust chief was chased by paparazzi.
In a historic week for antitrust, the DOJ lost a landmark challenge of a vertical merger, Comcast announced a hostile bid for Fox and the DOJ antitrust chief was chased by paparazzi.
Price-gouging line standers, impromptu sidewalk press briefings and paparazzi-style treatment for the assistant attorney general of the Department of Justice Antitrust Division.
This is what Merger Mania looks like from the swamp in Washington.
Eight months into the Trump administration, the once-staid world of antitrust enforcement has been transformed into an unpredictable nail-biter with all the drama of a page-turning spy thriller.
The week of June 11 will be recorded as a historic turning point for the Department of Justice and its ability to block vertical transactions following a landmark court decision that cleared the AT&T (T) - Get Report , Time Warner (TWX) merger over the agency's objections.
President Donald Trump had vowed on the campaign trail that his administration wouldn't approve the deal "because it's too much concentration of power in the hands of too few."
On Tuesday, June 12, his Twitter account fell silent—at least on this singular issue—as a federal judge refused to impose even modest conditions on the $85.4 billion deal.
In a landmark ruling carefully timed for release after the markets closed and notable for its use of exclamation points and conversational prose, U.S. District Court Judge Richard Leon rubbed salt in the DOJ's wounds.
"I do not believe that the government has a likelihood of success on the merits of an appeal," he wrote after explaining that he would reject any request to halt the merger pending appeal.
With a reputation for carefully picking its battles, the DOJ gambled hugely on the first challenge of a vertical merger in more than four decades and must now live with the consequences.
It wasn't just AT&T's deal on the line. Wall Street already is giddy over predictions of a consolidation tsunami to come.
The announcement by Comcast Corp. (CMCSA) - Get Report within 24 hours that it was launching a hostile bid for Twenty-First Century Fox (FOXA) - Get Report underscored the direct implications for other transactions.
As TheStreet's Chris Nolter reported, several other media groups and studios could now be in play as acquisition targets. TheStreet's Armie Margaret Lee highlighted how the ruling could be positive for two large, vertical healthcare mergers.
The scene in Washington was surreal. Line standers charging up to $860 began to queue at the courthouse at 3:30 p.m.—the day before the judge issued his ruling. Some journalists were said to have arrived as early as 7:30 a.m. on Tuesday for deliberations that began at 4 p.m.
As Washington Capitals fans fresh off their Stanley Cup victory held a parade and rally blocks away, the courthouse was a beehive of activity and teeth-gnashing over who would get in.
Leon heightened the tension by holding his public session in a standard courtroom with no overflow area, despite protests from media outlets.
Everyone permitted inside was instructed that they wouldn't be allowed to leave or use electronics until he concluded his remarks. They were warned repeatedly that if phones, tablets and laptops were not turned off, they would be seized.
Security routinely makes such pronouncements at merger trials, but this time was different, with the warning sternly repeated.
Underscoring the huge turnout, even a longtime AT&T spokesman was left stranded and had to wait in the hallway alongside dozens of other creatures of Washington unwilling to camp out all day.
Antitrust is not supposed to be a full contact sport, but it looked that way when Makan Delrahim, the DOJ's chief antitrust enforcer, emerged from the courthouse following the government's stinging defeat. He was stalked by the media horde in a manner usually reserved for celebrities or heads of state—not the leader of the Antitrust Division.
Has the DOJ been defanged by the judiciary? Not quite. Delrahim acknowledged that his team would take a breather and reevaluate. "We're going to have to review the opinion and see what impact it will have on other mergers," he told reporters.
But as TheStreet's sister publication, The Deal, recently reported the agency could still bring another challenge of a vertical merger that raises a different set of competition concerns. Recognizing that its purchase of Fox might fit that mold, Comcast already has signaled its willingness to consider divestitures early to appease antitrust enforcers.
The DOJ must now decide whether to appeal the ruling on the merger, which the companies hurriedly closed late Thursday.
Some former antitrust enforcers told The Deal it would be wise for the Antitrust Division to let the defeat slide. That strategy would avoid a possible appellate decision that might hamstring its ability to bring another, potentially stronger, vertical merger challenge.
For the moment, the proverbial ball is back in the DOJ's court, but if Merger Mania week is any guide, it won't stay there long.
Comcast is a holding in Jim Cramer's Action Alerts PLUS member club. Want to be alerted before Jim Cramer buys or sells CMCSA? Learn more now.
This article was originally published by The Deal, a sister publication of TheStreet that offers sophisticated insight and analysis on all types of deals, from inception to integration. Click here for a free trial.