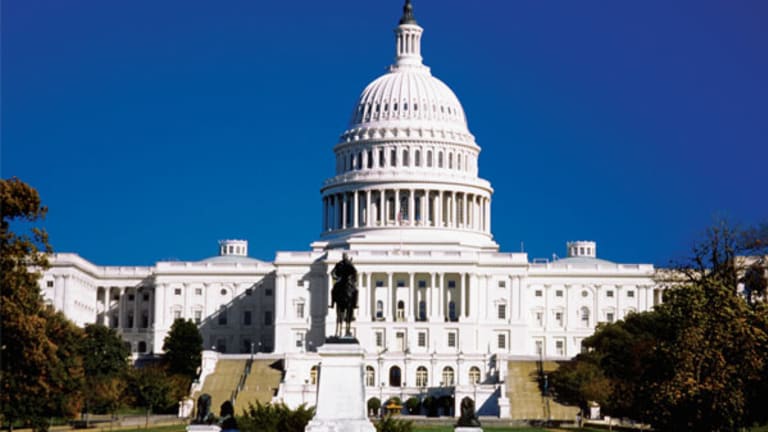 As Treasury Moves to Bring Back Inversions, Here are 7 of the Biggest Recent Deals
The Trump administration's creep towards scrapping certain tax regulations could revive inversion deals that have allowed U.S. companies to avoid billions of dollars in taxes.
The Trump administration's creep towards scrapping certain tax regulations could revive inversion deals that have allowed U.S. companies to avoid billions of dollars in taxes.
The Treasury Department on Friday, July 7 issued a notice proposing to revise or revoke eight tax regulations enacted under President Donald Trump's predecessor, Barack Obama. The notice is part of an executive order signed by Trump in April instructing Treasury to examine all "significant tax regulations" issued since the beginning of 2016. One of the rules targeted is a regulation that seeks to limit corporate earnings stripping brought about under Obama.
Earnings stripping is a technique inverted and multinational companies use to convert U.S. income into foreign income, thus benefiting from lower tax rates abroad. What commonly happens in earnings stripping is that corporations make inter-company loans where the borrower is the U.S. company and the lender a foreign parent. The U.S. subsidiary pays interest on those loans (and uses those payments to reduce taxable income), and the interest income received by the foreign lender isn't taxed or is taxed at a lower rate.
The Obama administration in October 2016 issued tax rules to curb earnings stripping and inversions. Pharmaceutical companies Allergan Inc. (AGN) - Get Allergan plc Report and Pfizer Inc. (PFE) - Get Pfizer Inc. Reportscrapped their proposed $160 billion merger in April 2016 in anticipation of the new regulations being enacted.
Dozens of companies have inverted to low-tax countries since 1982, when oil and gas company McDermott moved to Panama. Twelve years later in 1994, consumer products company Helen of Troy followed suit and reincorporated in Bermuda. Both instances caught the attention of the IRS, which in response enacted limited rules aimed at discouraging other companies from doing the same, such as a shareholder-level capital gains tax that would subject U.S. shareholders to taxation on certain inversion transactions.
The measures worked for a while, but inversions picked up again in the late 1990s and early 2000s.
So, in 2004, Congress took action and enacted bipartisan legislation to establish Section 7874 of the U.S. tax code as part of the American Jobs Creation Act of 2004. It was intended as a more effective deterrent to inversion transactions by imposing additional penalties on inverters and laying out guidelines of objectionable transactions. For example, it allowed U.S. companies to move overseas only if it combined with a foreign company with shareholders who end up with at least 20.1% of the combined entity. (The act also entailed a one-time tax repatriation holiday, allowing U.S. companies to bring back cash hoarded abroad and be taxed at just a 5.25% rate.)
But where there's a will, there's a way, and it didn't take long for firms to decipher ways around the new law. Investment bank Lazard shifted its tax address to Bermuda in 2005, real-estate firm Altisource Portfolio Solutions to Luxembourg in 2009, and cable company Liberty Global to the U.K. in 2013. Medical device maker Medtronic bought Covidien for nearly $50 billion in 2015 in order to save on its tax bill by moving to Ireland.
The Treasury Department under Obama acted on three separate occasions in 2014 and onward to clamp down on inversions. But with Trump now in office, it appears such deals could be on the rise again.
With inversions poised to make a comeback, take a look at the seven biggest such deals to take place since 2011, according to data from financial markets platform Dealogic.