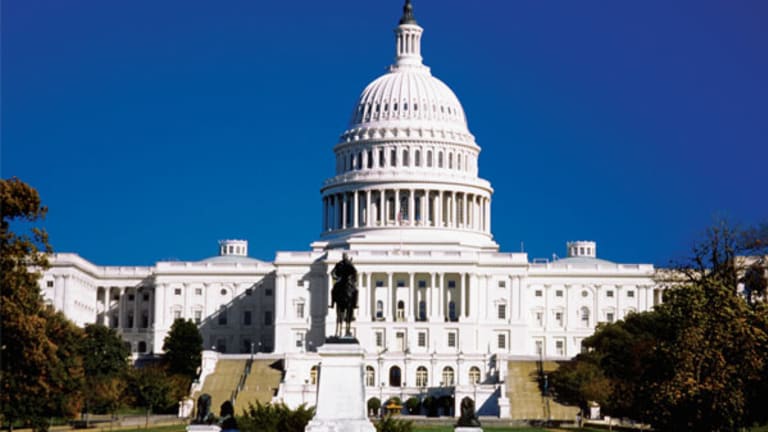 Amazon Customers Sign Letter to Jeff Bezos to Dump Donald Trump
Amazon customers are putting on the pressure for the e-commerce platform to stop selling products from Donald Trump.
Amazon (AMZN) - Get Amazon.com, Inc. Report customers are putting on the pressure for the e-commerce platform to stop selling products from Donald Trump.
More than 13,000 customers of the e-commerce platform, including upwards of 5,000 subscribers to its Amazon Prime service, have signed onto a letter to Amazon CEO Jeff Bezos calling for the company to stop selling Trump's line of menswear. The petition, driven by online women's advocacy organization UltraViolet Action, calls for Amazon to sever ties with Trump and "stop profiting off of his brand of hate."
"His hatred should have no place in the Amazon marketplace," the letter reads, citing what it calls the GOP frontrunner's "misogyny, racism, and outright bigotry." It makes specific reference to incidents, including Trump's mockery of opponent Ted Cruz's wife, Heidi, and charges brought against his campaign manager, Corey Lewandowski, for assaulting a woman reporter in Florida.
"Donald Trump has consistently lobbed racist, sexist, and xenophobic attacks against entire groups of people, encouraged violence and vitriol against his political enemies and perpetuated a culture of violence against women. Amazon.com should want to distance themselves from this hateful rhetoric, but instead, they're profiting off his brand," explained Karin Roland, Chief Campaigns Officer at UltraViolet, in a statement. "Jeff Bezos needs to listen to his customers and ensure that Amazon doesn't profit off of Trump hate, and take immediate steps to dump Trump."
Amazon representatives did not immediately respond to request for comment.
Should it take action, Amazon would not be the first company to cease business with Trump since he announced his presidential bid last June.
Macy's stopped carrying Trump's products last summer in response to public criticism of the real estate magnate's comments aimed at Mexican immigrants. Both Univision and NBC cut ties with Trump over his remarks as well, refusing to air the Miss USA and Miss Universe pageants, of which Trump was part-owner at the time. The maneuvers resulted in litigation from Univision that was settled in February. NBC also nixed any future involvement from Trump in "The Apprentice." (He had already indicated he would not participate in the show in light of his presidential run.)
This isn't the first time Trump and Bezos have crossed paths in recent months, either.
Trump called out Bezos on Twitter in December in an attack on Amazon and TheWashington Post, which Bezos owns. Trump has on more than one occasion accused the Post of treating him unfairly in his reporting.
Bezos responded via Twitter -- his fourth tweet ever -- with a video mocking the billionaire businessman.
Trump leveled more criticism at Bezos during a February speech in Texas and seemingly threatened negative implications for Amazon should capture the White House.
"I have respect for Jeff Bezos, but he bought The Washington Post to have political influence, and I gotta tell you, we have a different country than we used to have," he said. "He wants political influence so that Amazon will benefit from it. That's not right. And believe me, if I become president, oh, do they have problems. They're going to have such problems."
A spokesperson for the Trump campaign did not immediately respond to request for comment.