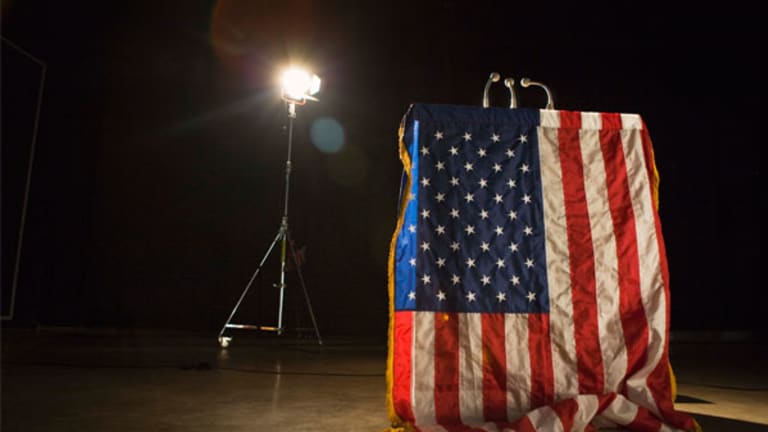 All Of Trump's Executive Orders So Far
It's been a wild ride to say the least.
In the past two months, President Donald Trump has signed a dozen executive orders into effect to fulfill campaign promises. Most, if not all, have caused controversy, and they have undon a lot of the work of the Obama administration. Along with inciting protests and a nationally divided dialogue, they have also inspired an amazing Twitter account. 
However, it's not all fun memes and games. Here's a brief, boiled down look at the orders President Trump has signed into effect during his short time in office thus far. 

Executive Order Minimizing the Economic Burden of the Patient Protection and Affordable Care Act (January 20, 2017)
Instructs the secretary of health and human services and any other relevant department heads to "waive, defer, grant exemptions from, or delay the implementation" of any part of the ACA that costs the government, businesses or individuals money
Gives the respective states more control in implementing their own healthcare laws
Expediting Environmental Reviews and Approvals for High-Priority Infrastructure Projects (January 24, 2017) 

Believed to be a direct hit againstDakota Pipeline protests
Speeds along the review of the environment impact of a project
Directs the Chairman of the Council on Environmental Quality (CEQ), to decide whether the project is a "high priority" within 30 days of its submission 
Enhancing Public Safety in the Interior of the United States (January 25, 2017) 
Creates a publicly available weekly list of crimes committed by undocumented immigrants
Directs the Secretary of Homeland Security to hire ten thousand more immigration officers
Calls on local and state police to apprehend those not legally in the United States
Removes any immigrant that has been accused of a criminal offense 
Strips federal grants of "sanctuary cities" 

Border Security and Immigration Enforcement Improvements (January 25, 2017) 


Directs federal funding to a border wall built along the U.S.-Mexico border 
Hires 5,000 more Border Patrol agents
Builds holding facilities for undocumented immigrants near the US-Mexican border
Ends the abuse of parole and asylum provisions" that with the removal of undocumented immigrants

Protecting the Nation From Foreign Terrorist Entry Into the United States (January 27, 2017) 

Suspends entry of immigrants from seven Muslim heavy countries (Iran, Iraq, Libya, Somalia, Sudan, Syria, Yemen) for 90 days and prevents all refugees from entering the country for 120 days
Bans Syrian refugees 
Suspends Obama's 2012 Visa Interview Waiver Program, which allowed consistent U.S. tourists to bypass the visa interview process
Ethics Commitments by Executive Branch Appointees (January 28th, 2017) 
Stops all executive branch officials from lobbying for five years after they leave office
Adds lifetime ban on lobbying for a foreign government 
Bans all appointees from accepting gifts from registered lobbyists or lobbying organizations
Bans appointees who were lobbyists from participating in any issues they advocated for within the previous two years
Reducing Regulation and Controlling Regulatory Costs (January 30, 2017)

Executive departments and agencies must cut two regulations for every new proposed regulation 
Regulation spending cannot exceed $0
Any costs associated with regulations must be offset with eliminations
The head of each agency has to keep records of the cost savings to be sent to the president
Core Principles for Regulating the United States Financial System (February 3, 2017)

Makes regulation "efficient, effective and appropriately tailored"
Prevents government bailouts
Forces treasury secretary to review financial regulations and report back to the president 120 days later and periodically thereafter with their take on whether current policies promote the "Core Principles"
Task Force on Crime Reduction and Public Safety(February 9, 2017)
Attorney General Jeff Sessions will create a task force that would propose new legislation to reduce crime. Pinpointing drug trafficking, illegal immigration and violent crime
Task force will submit yearly reports to the president
Preventing Violence Against Federal, State, Tribal, and Local Law Enforcement Officers (February 9, 2017)
Calls on the Justice Department to "enhance the protection and safety" of officers by increasing penalties for crimes committed against officers
Instructs Sessions to review and determine whether existing federal laws adequately protect law enforcement and to propose legislation and grant funding to better protect officers
Enforcing Federal Law With Respect to Transnational Criminal Organizations and Preventing International Trafficking(February 9, 2017)
Highlights the administration's attention on preventing trafficking, cybercrime, and intellectual or physical theft 
Threat Mitigation National Intelligence will review and recommend changes in a report to be delivered to the president within 120 days
Providing an Order of Succession Within the Department of Justice(February 9, 2017)

Reverses an executive order signed by Obama right before he left office and the first order Trump hasn't signed without a public showing 
Happened right after Sally Yates was dismissed 
The sequence consists of — the U.S. attorney for the Eastern District of Virginia, the U.S. attorney for the Northern District of Illinois and the U.S. attorney for the Western District of Missouri