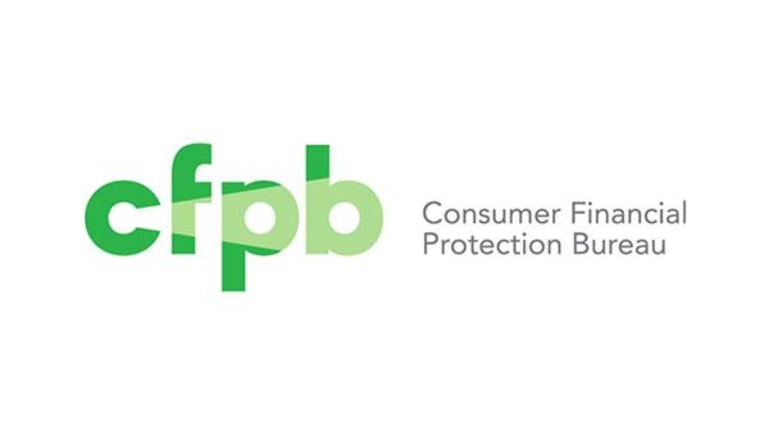 Agency Charged With Protecting Consumers a Looming Hot Button Issue in Election's Last Months
Republicans say the Consumer Financial Protection Bureau has enriched trial lawyers and created nuisance investigations, but Democrats say it has done a great job of protecting consumers from greedy banks.
Here's another banking regulation issue on which Democrats and Republicans heatedly disagree: the Consumer Financial Protection Bureau (CFPB). 
Republicans, who favor less banking regulation, describe the CFPB as a "rogue agency." They say that its work has enriched trial lawyers and created nuisance investigations. Democrats, who were largely behind the agency's creation and favor more banking regulation, say the agency has repeatedly protected consumers' interests. 
The issue may grow in importance over the final two months of this election season as each party tries to convince voters that their approach to banking regulation is best for the country. This represents the continuing aftermath of financial services industry's near collapse in late 2008. Industry observers say that this crisis would not have occurred if the proper checks had been in place and passed legislation to ensure there would be no repeat, including the creation of the CFPB.
The Republicans' position regarding CFPB dovetails with the position of many big banks and the U.S. Chamber of Commerce.
The U.S. Chamber has said that of the 251 cases CFPB studied, lawyers received lucrative amounts averaging $1.35 million per case. Banks have raised concerns about unjustifiable complaints. In a 2015 statement, the president and CEO of American Bankers Association, Frank Keating said, "While the banking industry is committed to helping consumers make informed and responsible financial decisions, public disclosure of unverified consumer complaint narratives doesn't advance that goal and raises significant consumer privacy issues."
But according to many of the Bureau's supporters, the role of CFPB has been crucial in strengthening the banking regulatory framework. At the Democratic National Convention, Sen. Elizabeth Warren (D-Mass.) said, "Five years later, that consumer agency has returned $11 billion to families who were cheated. And Republicans? Republicans, they're still trying to kill it."
Warren helped create the CFPB. 
The CFPB recently took action against one of the nation's leading banks, after it failed to comply with the regulations of the Dodd-Frank Wall Street Reform and Consumer Protection Act of 2010. The law strictly prohibits companies against unfair and deceptive acts and practices. The bank was charged with wrongfully levying illegal fees on student loans and failing to provide payment information to customers, which they were entitled to receive. 
Students received misinformation regarding their payments and even encountered problems with their loans. Wells Fargo also failed to adhere to rules outlined by Fair Credit Reporting Act. CFPB said, "Because of the breakdowns throughout Wells Fargo's servicing process, thousands of student loan borrowers encountered problems with their loans or received misinformation about their payment options."
The company has to pay a $3.6 million penalty to CFPB.
Student loan servicing is listed as one of the long-term actions in the Bureau's Fall 2015 agenda. In September 2015, it had released a report that aimed to identify issues that would enhance the framework of student loan servicing. In the past, the CFPB halted a student loan debt relieve scam under the name Student Aid Institute that was tricking borrowers into paying fees for federal loan benefits. The Institute was misrepresenting its affiliations with the Department of Education and was ordered to pay $50,000 to the CFPB's Civil Penalty Fund.
Last year, the CFPB ordered Discover Bank to pay an $18.5 million fine for illegal student loan services. In November 2015, CFPB reported that its actions had led to the return of $107 million in relief to more than 238,000 consumers between May and August 2015.
Besides student loans, over the past three years, CFPB has ordered big banks like Citibank, JP Morgan Chase and Bank of America to pay about $1.8 billion in penalties for illegal credit card practices. One Chase penalty impacted more than 2.1 million customers. 
 CFPB could be one of the strongest diving lines between the two presidential nominees.
This article is commentary by an independent contributor. At the time of publication, the author held no positions in the stocks mentioned.