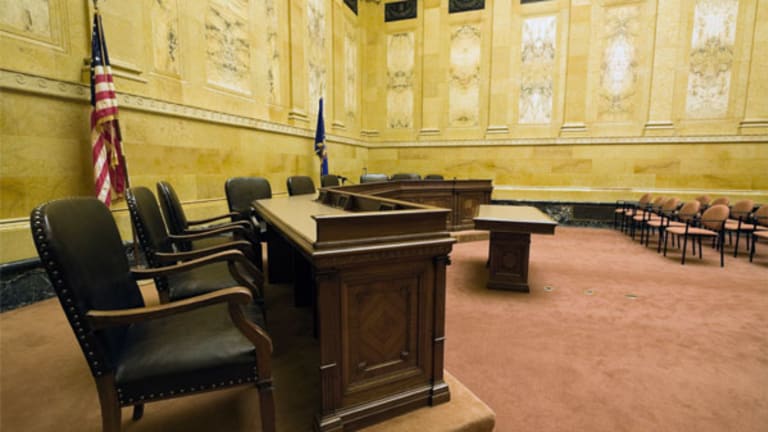 5 Things the Candidates Aren't Talking About
Housing, poverty and specific budget cuts are among the topics the GOP hopefuls have yet to fully expound on.
BOSTON (MainStreet) -- In recent days, Mitt Romney's campaign has touted testimonials from scientists and astronauts saying he's the candidate best suited to benefit NASA and space exploration. Not to be outdone, Newt Gingrich defended his support for commercial space flights and colonizing the moon by 2020.
So now, in case voters were wondering, we know what the two GOP front-runners for president think about outer space. What we don't know as much about is more down-to-earth issues such as housing, budget cuts and the financial future of military families.
Housing, poverty and specific budget cuts are among the topics the GOP hopefuls have yet to fully expound on.
Candidates, voters and media all share some of the blame for the rhetoric thus far often being little more than invective and sound bites. Pithy attacks on President Barack Obama and primary challengers are easier and probably more effective than a detailed and academic discussion of complex issues. And for many issues, there is also no magic bullet -- no quotable utterance that corrals the deep reach of this nation's woes and dilemmas.
But still, there are crucial topics to American voters that are being obscured amid persistent buzzwords such as "class warfare" and "wealth distribution" and attacks on the personal and professional characteristics of the men hoping to unseat the incumbent.
We looked at five topics where the GOP candidates have done little to clarify their views and likely actions if elected.
Our goal isn't to suggest that the candidates are ignoring these issues, or that they don't have ideas that might be suited to discussion in he general election. But for now they have left more questions and speculation on various topics than an analyzable plan of attack.
Budget cuts
We hear a lot about the need to reduce government spending.
But where, how and by how much? Aside from a mere $20 billion repealing "Obamacare" might save and some generalized talk of entitlement reform and federal workforce reductions, we've yet to hear, for the most part, how the candidates would trim trillions of dollars. A sweeping and questionable blueprint for budget cuts, the "Ryan Plan," gets mere passing reference, and even less breath is expended reminding voters of a bipartisan debt commission whose work seems to have been swept under the rug by both parties.
Romney, for example, says he would cap spending at 20% of GDP and called for a 10% reduction in the size of the federal workforce, about 250,000 jobs. Thus far, his financial plan has focused on Medicare reforms to get closer to that goal. As far as specific cuts, he's repeatedly targeted Amtrak, the National Endowment for the Arts and the Corporation for Public Broadcasting, hardly measures that would shave trillions in government spending.
Among the candidates -- including Romney, Newt Gingrich and Rick Santorum -- only Ron Paul has delved into more extensive and specific and sweeping cuts. He has pledged $1 trillion in spending cuts during the first year of his presidency, eliminating five cabinet departments (Energy, HUD, Commerce, Interior and Education), stopping corporate subsidies, eliminating the Transportation Security Administration, ending all overseas aid and withdrawing from Afghanistan.
The lack of specifics coming from candidates is a stated concern of
, led by former U.S. Sens. Warren B. Rudman (R-N.H.) and Bob Kerrey (D-Neb.), which describes itself as "a nonpartisan, grassroots organization dedicated to fiscal responsibility." It recently issued a report detailing questions it says the candidates need to be pressed on.
Among the questions the coalition urges candidates to answer:
Do you support the $4 trillion deficit reduction target and the comprehensive approach that the president's bipartisan fiscal commission (Bowles-Simpson) recommended? If not, what would your target be and which areas of the budget would you exempt from deficit-reduction efforts?
Last year's law raising the debt limit created a "super committee" responsible for reducing the deficit by $1.5 trillion. Because the committee failed, automatic spending cuts are scheduled to be triggered in 2013. Some have suggested that the cuts should be reversed or modified. Should the trigger be kept in its current form? If not, what specific changes do you support?
Do you think discretionary spending programs should face steeper cuts than other parts of the budget? If so, what are some specific examples of the programs that should be cut the most?
Could you identify some areas where you see particular opportunities for bipartisan cooperation on fiscal reform?
What are some examples of programs you consider clearly wasteful or subject to widespread fraud and abuse, and how much savings would you expect to recover by reforming or eliminating these programs?
"Candidates and elected officials like to talk about eliminating waste, fraud and abuse," the report says. "Unfortunately, there is no line item in the budget labeled 'waste, fraud and abuse' and consensus is often lacking on what belongs in this category. What some people call waste may seem to others like valuable government services. With everyone denouncing waste, fraud and abuse in the abstract, it is important for candidates to be as specific as possible in identifying problems and the corrective actions that they think are appropriate. Are
candidates focusing on small-budget items, or on areas where reforms would produce significant savings of tax dollars?"
Housing
There is no avoiding the nation's housing crisis for those on the campaign trail. There has, however, been more assignation of blame than laying out of a roadmap for recovery.
There are plenty of villains to blame for the collapse of the housing market -- homebuyers who over-extended themselves, shady subprime loans, "Fannie and Freddie" and the Wall Street giants who profited for a time by bundling bad debt. But how do we move past all that?
The candidates may not be selling voters on the idea that they have a plan of attack.
A national survey by
-- an online resource for homebuyers that is part of the National Association of Realtors -- found that candidate positions on housing will be an important consideration for nearly 70% of Americans.
According to the findings, four out of five Americans consider housing to be a critical piece of our national economic recovery. Nearly three-quarters of Americans believe conditions for buying a home a year from now will be the same or worse than today. Helping homeowners avoid foreclosure, keeping interest rates low and making more affordable mortgage credit available were among the top concerns expressed.
Despite this, candidates have yet to truly dig into housing issues, says Julie Reynolds, vice president at
, the official site of the National Association of Realtors.
"I think as we get closer to having two front-runners from both parties we will see, at least we hope to see, more public discussion and debate that involves the housing market," she says. "The issues of housing and mortgages will be more in the forefront of the national debate, and I think that will be a very good thing."
"Right now the candidates probably don't want to touch that issue," Reynolds adds. "It's a hot issue and unless they have a very viable solution it is probably not a wise political discussion for them to engage in as they are vying to be the front-runner."
Not only is it an emotionally charged topic, but views on the role of government in housing issues are split.
One in three surveyed said the role of government in housing should remain the same as today, while only one in five said it should be increased. Forty-two percent said government's role in housing should be reduced.
The difference of opinion may make the political calculus difficult for candidates.
"It is split no matter what side of the fence you are on," Reynolds says. "The
respondents said the most important issue for the president and Congress to address is helping homeowners avoid foreclosure. When you consider whether they want an increased or decreased role of government, it becomes a very interesting discussion. But the role of our leaders is to take all that feedback and do what they, as our governing body, think is best and reflective of what we really want and what we really need."
Manufacturing
Amid the talk of economic recovery initiatives, a nationwide poll released Jan. 27 by the
Association of Equipment Manufacturers
found that many voters want presidential candidates to take stronger positions on manufacturing and infrastructure issues.
The survey found that 70% of the national electorate would be more inclined to vote for a presidential candidate with "a strong position on America's manufacturing industries and jobs," while 65% also said they'd be more inclined to vote for a candidate with "a strong position on rebuilding the nation's infrastructure."
The poll found that most voters don't think any of the presidential candidates have been particularly strong on these issues. Only Mitt Romney was rated more positively than negatively on the issue of manufacturing. All of the other candidates (including Obama) had negative ratings.
Only Obama was rated more positively than negatively (albeit narrowly) on the infrastructure issue, higher than Romney, Gingrich, Santorum and Paul.
"What is surprising is how poorly the candidates are doing at making a commitment to voters to support these issues, which would immediately create jobs and allow us to compete globally," AEM President Dennis Slater says.
Children and poverty
A study by
Voices for America's Children
, a national network of multi-issue child advocacy organizations, found that children's issues commanded a mere 2% of discussions throughout the first 10 Republican presidential candidate debates.
The study included an analysis of the transcripts from the first 10 Republican presidential debates.
CFPC also reviewed the candidates' position statements and ways they presented policies on their Web sites.
"With rare exceptions, there was no mention of such policy issues as early childhood education, child welfare, family economic security or best ways to address the needs of children with disabilities," it concluded.
Similarly, half of likely voters say they have not heard enough from presidential candidates about reducing poverty, according to a poll released by the group
Spotlight on Poverty and Opportunity
, launched during the 2008 presidential election to get candidates to stake out what their positions are on increasing the middle class by improving opportunity and reducing poverty.
Polling was conducted by
McLaughlin and Associates
, a firm whose president, Jim McLaughlin, is a Republican who has managed campaigns for Steve Forbes, Jeb Bush and Arnold Schwarzenegger.
More Democrats were found to be interested in candidates' plans on these topics: 60%. For Republicans, it was 41%, and 48% for independents.
During a Jan. 17 press conference, Patrick McCarthy, president and CEO of the
, a private charity focused on the needs of disadvantaged children, addressed the findings.
"If you look back at the many debates that have already been held, you'll see that precious few minutes of those hours upon hours of debate have focused on the most important determinant of that future; the extent to which our children are prepared to contribute to our social, economic, military and indeed, our moral strength," he said.
Among the statistics he cited: from 2000 to 2010 child poverty increased by almost 30%; in 2010, more than 25% of all children under 6 were living in poverty; and more than 32 million children in the U.S. lived in households where the income was less than half the poverty rate.
"We should expect them to tell us their position on safety net programs such as unemployment insurance and the supplemental nutrition assistance program or food stamps," McCarthy said of candidates. "We need to know their positions on work promoting, family-supporting policies such as the earned income tax credit and the child tax credit. We need to know where they stand on early childhood, where they stand on early elementary. We need to know where they stand on making sure every single child is reading proficiently by the end of third grade."
-- Written by Joe Mont in Boston.
>To contact the writer of this article, click here:
Joe Mont
.
>To follow the writer on Twitter, go to
.
>To submit a news tip, email:
.
RELATED STORIES:
>>Money & Politics: Liberate Health Care
>>Mitt Romney's 6 Homes
>>Jobs, Taxes, Energy Repeated Most by Obama
Follow
TheStreet
on
and become a fan on