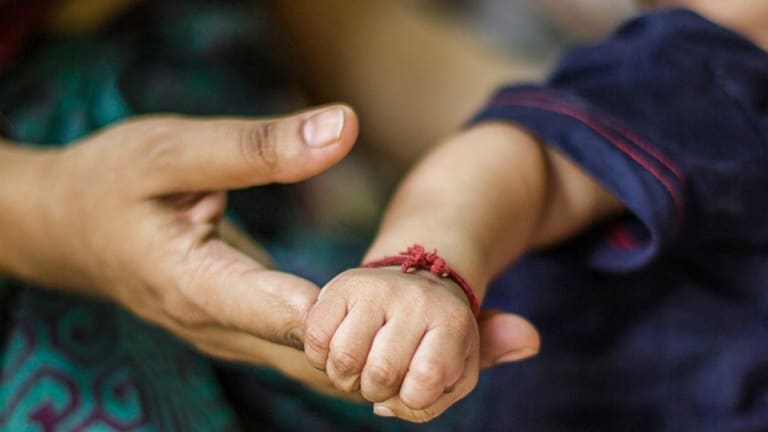 Publish date:
Microsoft Chief Says Its ICE Contract Isn't Part of Child Separation Policy
President Trump's "zero tolerance" immigration policy separating children from their parents was widely acknowledged as harmful to everyone involved — except these five companies.
President Trump's "zero tolerance" immigration policy separating children from their parents was widely acknowledged as harmful to everyone involved — except these five companies.
Welcome to the debate, Microsoft. 
Microsoft Corp. (MSFT) - Get Report chairman Sayta Nadella, under fire from some of his employees for the company's $19.4 million contract with the U.S. Immigration and Customs Enforcement bureau, said the tech giant's relationship with ICE is limited to functions unrelated to the forced separation of immigrant children from their parents at the Mexican border.
"We request that Microsoft cancel its contracts with ICE, and with other clients who directly enable ICE," a group of more than 100 Microsoft employees wrote in an open letter to Nadella. "As the people who build the technologies that Microsoft profits from, we refuse to be complicit," 
In a memo to employees, Nadella said Microsoft only supports ICE functions such as mail and document management.
"I want to be clear: Microsoft is not working with the U.S. government on any projects related to separating children from their families at the border," Nadella said in his memo, as reported by the Washington Post. Microsoft's "engagement with any government has been and will be guided by our ethics and principles." He called the administration's border policy "simply cruel and abusive."
President Trump on Wednesday changed course on his policy and signed an executive order ending family separations at the southern border, though it isn't clear what will happen to future detainees or to the children that have already been taken from their parents.
Several other companies also benefit from contracts with the government related to the child separation policy, according to the Department of Health and Human Services.
Southwest Key Programs, an Austin, Texas-based nonprofit that operates a shelter for 1,500 boys in a former Walmart in Brownsville, Texas, stood to gain the most from the policy. The company was set to take in $458 million in fiscal 2018 for housing the children, according to a Bloomberg analysis.
"For more than 20 years Southwest Key has acted as a humanitarian first responder, caring for immigrant children arriving in this country without a parent or guardian," spokesperson Cindy Casares said in statement after Sen. Jeff Merkley, D-Ore., attempted to visit the facility earlier this month. "We provide round-the-clock services including: food, shelter, medical and mental health care, clothing, educational support, supervision, and reunification support."
Comprehensive Health Services Inc., a Florida based medical company, won three separate contracts totaling $65 million beginning in September 2017 for "emergency shelter operations," "emergency and other relief service" and to operate a children's shelter in Florida as a part of HHS's Shelter Care for Unaccompanied Children 2022 contract vehicle.
Maryland based project management firm Dynamic Service Solutions, Arizona based educational consulting firm Dynamic Educational Systems and Virginia based private security contractor MVM also received contracts through the vehicle worth $8.7 million, $5.6 million and $9.5 million respectively.
American Airlines and United Airlines, on the other hand, have gone out their way to distance themselves from the controversial policy, issuing statements asking the government to refrain from using their flights to transport separated children.
"We have no desire to be associated with separating families, or worse, to profit from it," American Airlines said in a statement Wednesday.
Microsoft is a holding in Jim Cramer's Action Alerts PLUS member club. Want to be alerted before Jim Cramer buys or sells MSFT? Learn more now.