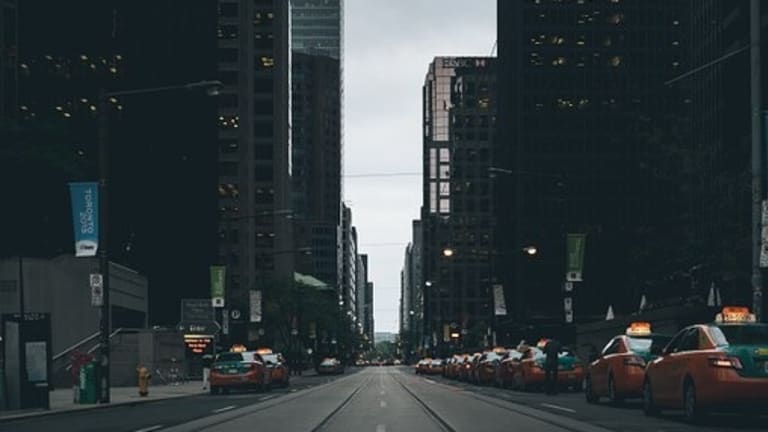 Uber Crashes To Record Low After Huge Loss
One quarter after Uber tumbled following its first report as a public company, Uber is plunging again...
Courtesy of ZeroHedge
Update (1200ET): It appears Uber's outlandish new target of achieving profitability by 2021 may have pleased desperate analysts but it did nothing for shareholders who have puked the ride-sharing app's shares down 9% to a new record low.
​
​
From the immediate post-IPO highs of $47.65, Uber is now down 40%.
*  *  *
One quarter after Uber tumbled following its first report as a public company, Uber is plunging again, down 5%, after reporting a bigger than expected net loss.
For the third quarter, despite net revenue rising 23% Q/Q to $3.53 billion, and better than the estimated $3.39 billion, Uber reported a 3Q loss per share of 68c, bigger than the estimated loss of 63c, translating to a net loss of $1.162BN, 18% worse than the $986MM a year ago, if modestly better than the $1.45 billion expected.
Looking at the breakdown of the topline, Uber reported the following Q3 numbers:
Gross Bookings $16.47 billion, up 29% Y/Y, and missing estimates of $16.70 billion. This is said to be the main reason why the stock is hurting after hours.
Uber Eats bookings $3.66 billion, +8% Q/Q, up 73% Y/Y, and also below the estimate of $3.89 billion; in the aftermath of the recent disastrous earnings from GrubHub, investors will be especially worried about this business line.
Ridesharing bookings $12.55 billion, +3% Q/Q, up 20% Y/Y, and slightly above the estimate of $12.51 billion
​
​
Looking ahead, Uber provided a glimmer of hope that the cash burn may moderate and the company "improved" its full year Adjusted EBITDA guidance by $250 million to a loss of $2.8-2.9 billion, from $2.9-$3.0 billion previously.
Alas, as Gene Munster of Loup Ventures writes, "The market doesn't believe their full-year 2021 profitability timeline (which is slightly ahead of Lyft's, expected Q4 2021). Results suggest, consistent with Lyft's comments, that the promotional environment that harms both companies is becoming more rational."
However, the biggest concern is that despite the sizable improvement in revenue, the company's adjusted Ebitda loss of $585 million was still staggering, and while it was a modest 11% improvement quarterly, and better than the estimated EBITDA loss of $805.1 million, it was still 28% greater compared to a year ago.
Said otherwise, Uber is forced to provide even more subsidies to its drivers than in previous quarters, which means that even as revenue grows, losses refuse to turn to profits, as shown in the chart below which demonstrates just how sticky negative EBITDA has become. In short, the business refuses to scale.
​
​
​
And while Rides EBITDA was modestly better, the cash burn at Eats soared by 67%, from $189 to $316MM, as did the corporate overhead allocation, confirming that the Eats division is a major cash drain.
​
​
As Bloomberg summarizes, "Eats bookings, gross bookings and monthly active users were all below estimates" and while financial discipline is beginning to assert itself, "investors want those forward-looking estimates to keep going strong." Alas, so far they are not. And as a result, the stock tumbled as much as 7.5% after hours before recovering some losses.
​
​
Which brings us to the right question as the stock tumbles just shy of its post-IPO low: when will the analysts covering the company shift from Buy to, well, reality.
​