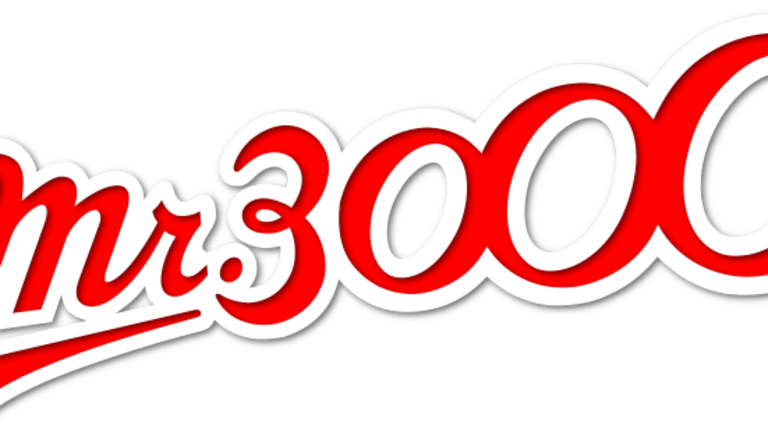 Tuesday: Testing S&P 3,000 (again)
That's all we're up from when the S&P 500 hit 2,850 back in Jan of 2018.
5%.
That's all we're up from when the S&P 500 hit 2,850 back in Jan of 2018.  That was 548 days ago and we're struggling to go up a full 150 points so it's very important to keep this "rally" in perspective and not use it as an excuse to overpay for stocks, just because we're in "record high" territory.
Just this morning we got great earnings reports from Whirlpool (WHR), who we have in our Long-Term Portfolio along with Lockheed-Martin (LMT) and United Technologies (UTX), both of which are still excellent value plays.  There are plenty of good values out there – especially in the Retail and REIT spaces so, if this rally is real and if we're going to leave 3,000 in the dust – I'd rather play the value stocks to catch up than the momentum stocks to keep going.
We reviewed our portfolios last week and we pretty much decided to let everything run but we do have a ton of hedges – just in case they don't.  We could make more money being more aggressively long but I'd rather be able to sleep at night, thank you very much.  It's a big week with 144 of the S&P 500 companies reporting and 10 of 30 Dow components report with KO, BA, CAT, MCD and V still on deck.  Also, tomorrow is Mueller time though Trump's New Attorney General, Barr, has already put a muzzle on Mueller, directing him not to discuss anything that hasn't already been revealed in the report – not even the redacted items.
​
The Justice Department is "taking the position that anything outside the written pages of the report are things about which presidential privilege hasn't been waived," the former U.S. official said.  That, in and of itself, is obstruction of justice but only the Attorney General can bring those charges – and he's the one doing the obstructing!  Trump invoked the broad privilege claim just minutes before the committee voted to hold Barr in contempt of Congress   
We can certainly expect chaos in Congress into the weekend but they do seem to have agreed to a spending bill that willallow the Government to go $25Tn into debtto avoid a shutdown so Yay!, I guess…
Despite the "good"earnings reports we've seen so far, the IMF has lowered it's forecast for Global Economic Growth to 3.2% for the year, from 3.3% in April, which was down from 3.5% in January.  That is not an ideal trend… 
"Risks to the forecast are mainly to the downside," the IMF said. "They include further trade and technology tensions that dent sentiment and slow investment; a protracted increase in risk aversion that exposes the financial vulnerabilities continuing to accumulate after years of low interest rates."
"Mounting disinflationary pressures that increase debt service difficulties, constrain monetary policy space to counter downturns, and make adverse shocks more persistent than normal," the fund added.
Still a lot of reasons to be cautious – be careful out there!