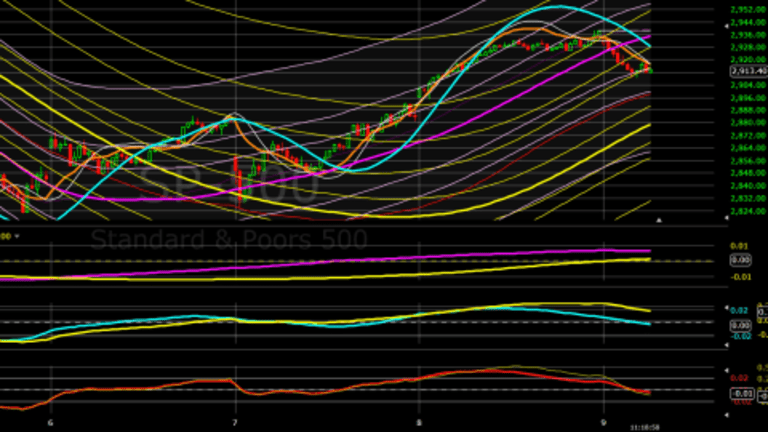 Today's Stock Market Chart Pattern and Outlook – The Shadow Knows
Here's today's mid-day stock market chart outlook for the rest of the day.
This morning's pullback stopped at 2908, where minor support was indicated on my intraday cycle chart.
If this little stutter step was the midpoint of the move, then we're looking at 2892 as the target.
Note: This is an if-then statement. In  other words, I have no fucking clue where this move is going. At least at the moment, until the market gives us another signal.
Try Lee Adler's Technical Trader risk free for 90 days! Follow the money. Find the profits!
The target could be 2900-2898 where minor support line s project currently. Or this could be it.  Or 2850. Or 2830. Remember, they usually go down faster than they go up.  
​
2919 is minor resistance. If cleared, look for 2929. If they fail to clear, put on  your crash helmet.
If it gets there, I would guess that the PPT and the Fed will attempt to defend 2900.  Whether they're able to do so successfully is the question.