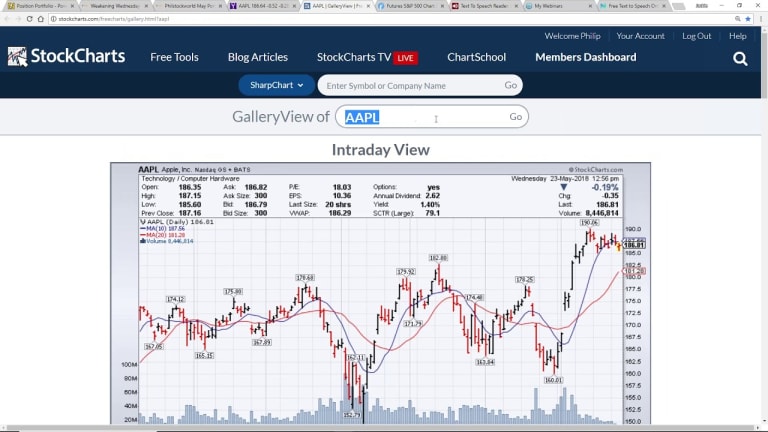 The PhilStockWorld.com Weekly Webinar – 05-23-18
For LIVE access on Wednesday afternoons, join us at Phil's Stock World – click here
For LIVE access on Wednesday afternoons, join us at Phil's Stock World – click here
Major Topics:
00:02:09 Checking on the Markets
00:05:59 SCO 
00:11:49 NYCB
00:29:13 Long Term May Portfolio Review
00:40:41 LB
01:00:38 IRM
01:03:46 Active Trader
01:08:03 Trade Ideas
01:19:36 GE
01:22:11 FTR
01:23:33 More Trade Ideas
01:43:15 NYSE on the Big Chart
01:50:28 GE
01:51:27 Active Trader
02:00:59 Market News
02:07:11 More Trade Ideas
Phil's Weekly Trading Webinarsprovide a great opportunity to learn what we do at PSW. Subscribe to our YouTube channel and view past webinars,here. For LIVE access to PSW's Weekly Webinars – demonstrating trading strategies in real time – join us atPSW — click here!