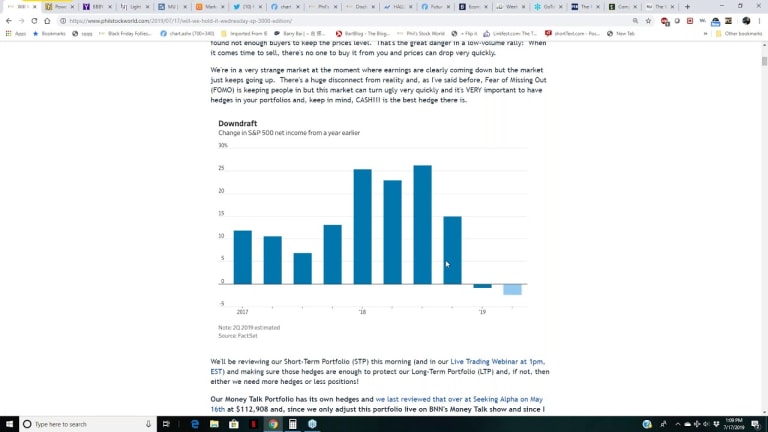 The PhilStockWorld com LIVE Weekly Webinar – 07-17-19
For LIVE access on Wednesday afternoons, join us at Phil's Stock World – click here.
Major Topics:
00:02:11 Indexes Charts
00:02:59 Energy Charts
00:04:28 S&P500
00:18:48 Money Talk Portfolio
00:31:25 7 Steps to Consistently Making 30-40% Annual Returns
00:35:41 Top Trades
00:45:33 Long Term Portfolio
00:49:34 WPM
00:50:34 NFLX
01:06:31 Petroleum Status Report
01:09:16 Money Talk Portfolio Review
01:23:40 AAPL
01:33:06 Natural Gas
01:38:43 Charts and Portfolio Reviewa
01:44:20 Trade Ideas
Phil's Weekly Trading Webinarsprovide a great opportunity to learn what we do at PSW. Subscribe to our YouTube channel and view past webinarshere. For LIVE access to PSW's Weekly Webinars – demonstrating trading strategies in real time –click here to join us at PSW!