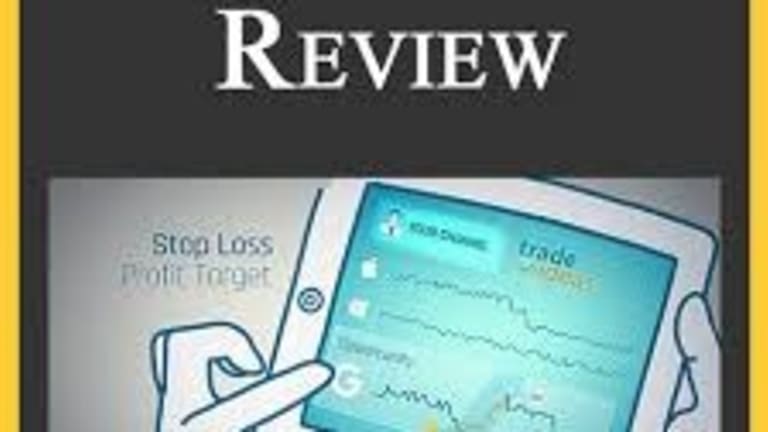 Philstockworld Top Trade Review
Top Trades has become one of Philstockworld's most popular Memberships
Top Trades has become one of Philstockworld's most popular Memberships and that's a shame because I actually hate trading services that just give out trade ideas.  Unfortunately, that's what the market demands and, though Top Trade Members miss out on the trading education and deep discussions we have in our Live Member Chat Room, they usually do get a lot of great trades.
We began Top trades in August of 2015 and year one saw 96 out of 119 Trade Ideas (80.6%) made money immediately (by the first review) and half of the intial losers turned around over time as well.  We started year two's first quarter, covering Sept-Dec with 22 of 30 trade ideas (73%) in the green but, for example, one of our 8 "losers" at the time of the review (2/20) was RH – a trade that was in our Long-Term Portfolio:
​
​
As of the last review, we only had the short puts, which were down $1,400 (23%) so a "loser:" and, at the time (2/20), I said:
As you can see, they hit our target floor at $25 but we were in Vegas and forgot to add the bull call spread at the time – though I still like the plan.  The puts, by themselves, are now $7.40 ($7,400) sodown $1,400 (23%)and I still like that sale along with10 2019 $25 calls $9.75 ($9,750), selling 10 of the $35 calls for $6.20 ($6,200) for $3,550 so we still have a net $2,450 credit (or a $3,850 credit if starting from scratch) and our worst case is owning RH at net $22.55 – 16% below the current price.  That's an official add for our LTP!
Obviously, the situation has much improved and RH is back on top.  The short 2019 $25 puts are down to $2.00 ($2,000) and the 2019 $25/35 bull call spread is in the money at $8.50 ($8,500) for net $6,500, up $8,950 (365%) from our original net $2,450 credit and well on the way to making the full $10,000 but, at this point, we could close down the spread and just let the short puts expire (as we'd still LOVE to own RH at $25 and $2 is a ridiculous price for the puts with the stock at $70 – so why would we pay it?)  Cashing in the bull call spread for $8,500 puts net $10,950 in our pockets (the original credit) and leaves us with just the obligation to buy some RH if it gets cheap. 
When we reviewed this trade on June 3rd, it was only $2,900 – so it's more than doubled the returns just in 3 months.  That review only covered January and February's Top Trade Ideas but they were busy months, with 14 trade ideas and 11 winners (78%) to start 2017.  As I pointed out at the time, some of the losers were hedges, they're not supposed to win!  
The secret to our success in Top Trades is PATIENCE!!! Patience is the hardest thing we try to teach our Members at Philstockworld as it tends to take years of practice and the nice thing about the Top Trades Membership is that you don't have a choice – we make our picks ONLY when we see a nice opportunity and if that's once a week, twice a week or just once a month – we don't care – we only make picks that have excellent chances of making a profit – 80% chances going by our first year's performance…
​
Top Trade Alerts come from our Live Member Chat Room at Philstockworld and represent a very small portion of our trade ideas but they are a fair representation of applying our "Be the House – NOT the Gambler" strategy and you can learn a lot by reviewing the performance of these trades through up and down markets over the course of a year.  All PSW Basic and Premium Members have Top Trade Access (just make sure your smart phone number is in the box here if you want text alerts in addition to our EMail alerts). 
Combining a solid winning percentage with sensible portfolio management techniques(diversification, managing losses, hedging)will have you beating the S&P by a mile with no sweat.  Generally, with our Top Trades, we're simply picking stocks we feel are underpriced and we're using our various options techniques to give ourselves even better discounts and hedged entries but these are patience plays that can take time to get going, usually our Top Trade Ideas have long-term objectives.
Thursday, March 9th, we shared a trade idea from our Options Opportunity Portfolio:
​
​
The trade still works but a big pricey for the OOP with the obligation to own $40,000 worth of XOM.  Instead, for the OOP, let's do the following:
Sell 3 XOM 2019 $70 puts for $5.20 ($1,560)
Buy 5 XOM 2019 $70 calls for $13.65 ($6,825)
Sell 5 XOM 2019 $80 calls for $7.60 ($3,800)That will give us a net entry of $1,465 on the $5,000 spread that's 100% in the money to start so all XOM has to do is not fall below $80 and we make $3,535 (241%) back on the cash.  Our obligation is to own 300 shares at $70 ($21,000) and ordinary margin on that is just $2,100 so it's a nice, efficient way to make $3,535 if you like that sort of thing…
Though the stock has not gone anywhere since our entry, BEING THE HOUSE made this a good play as the 2019 $70 puts have already fallen to $2.60 ($780) while the spread is now $12.75/5.95 for $6.80 ($3,400) so net $2,620 is up a quick $1,155 (78%) and well on-track for our anticipated 241% returns.  
We also thought SVU was done going down but so far, so wrong on that one.  I still like them.  At the time, our trade idea was:
​
​
Sell 25 SVU 2019 $4 puts for $1.10 ($2,750)
Buy 50 SVU 2019 $2 calls for $1.75 ($8,750)
Sell 50 SVU 2019 $3.50 calls for 0.95 ($4,500) So here we're netting into the $7,500 spread that's 100% in the money for just $1,500 so our upside is $6,000 (400%) and our worst case is owning 2,500 shares of SVU at $4 ($10,000) – plus whatever we lose on the spread.
SVU has since reverse-split 1 for 7 so our 25 short $4 puts turned into 4 short $27 puts (there are no $28 puts) and the current spread is those with 7 of the now $13/25 bull call spreads and the whole thing is net $1,610, which is up a sad little $110 (7.3%) but again, BEING THE HOUSE has saved us from taking a loss on a position that's lower than where we started.  
Monday, March 20th we got greedy and tried to use TSLA again as a portfolio hedge in the STP (our 2/9 short made $8,600) so our new trade idea was:
​
​
I think it's time to officially grab that TSLA trade for the STP:
Sell 3 TSLA April $265 calls for $9.20($2,900)
Buy 5 TSLA April $290 puts for $29 ($14,500)
Sell 5 TSLA April $270 puts for $15 ($7,500)We widened the spread by $5 so now pays $10,000 if all goes well and the net cost is $4,100 which leaves a nice $5,900 (144%) upside potential – see how it's worth waiting for the right time to get in!
As you can see, TSLA blasted up right after that and expired at $305.60 on April 24th which meant the short $265 calls were $40.60 ($12,180) and the spread was worthless so a loss of net $16,280 (397%) but, of course, we rolled with it in the STP and eventually got our win – but it was a painful play nonetheless.  
When a trade like that moves against you, you can roll the short calls.  For instance, TSLA is now $340 and the Oct $300 calls are $43.50 and the Jan $340 calls are $31.20 so we could roll 3 of those ($13,050) to 4 of the short Jan $340s ($12,480) near even and, if we can roll up $40 every quarter – we actually have a massive cushion on the short calls if we stick with them – as we did in the STP (though more aggressively).  Similarly you can roll the long puts to higher strikes and longer months when they are not working – if you are willing to invest in the premise that they will work – EVENTUALLY.  
Thursday, March 23rd, we added a gold miner to the OOP and shared that trade idea with our Top Trade Members:
​
​
CDE is presenting at theLoop Capital Conferencethis morning and I think they'll have a nice PowerPoint that will pop the stock (lots of changes recently,moving to more gold than silver) sowe're going to add them to the OOP first thing*.*
Sell 10 CDE 2019 $7 puts for $2.05 ($2,050)
Buy 15 CDE 2019 $5 calls for $3.90 ($5,850)
Sell 15 CDE 2019 $10 calls for $2.10 ($3,150)That's net $650 on the $7,500 spread that's $4,260 in the money to start.  Worst case is owning 1,000 shares at net $7.43 (a bit cheaper than it is now) and best case is making $6,850 (1,053%) over $10.  TOS says net margin is $1,110 so super-efficient too!
Though it's been a rough ride, we cought a pretty good move and we're very confident in this one going forward.  Already the short puts down to $1 ($1,000) and the spread is now $2.95 ($4,425) for net $3,425, which is up $2,775 (426%) with still a nice double ahead to look forward to.  
Wednesday, March 29th, we decided to use CHK to play natural gas long.  
CHK did a massive restructuring after making ill-timed entries into oil and they had new management so we stopped trading an old, reliable favorite but I think things are back under control and they are on track to make $1+ per share next year, for a p/e of 5 a this price – even with these low oil and natural gas prices.
​
​
To play them, we can do the following trade for the OOP:
Sell 20 2019 5 puts for $1.15 ($2,300)
Buy 20 2019 $5 calls for $2.15 ($4,300)
Sell 20 2019 $10 calls for 0.70 ($1,400)That puts us in the $10,000 spread for net $600 with $9,400 of upside potential (1,566%) and, of course, the worst thing that can happen is we end up owning 2,000 shares of CHK for net $5.70 (the current price) and ToS say net margin is just $3,000 so a nice, efficient way to make $9,400!
CHK has dropped about $1 since our entry and BEING THE HOUSE can't save you from everything.  Still, the damage is mitigated somewhat and, at the moment, the short puts have bumped up to $1.85 ($3,700) while the spread is now 0.70 ($1,400) for net -$2,400 which is a loss of $3,000 (500%) including our initial $600 cost.  CHK is at $4.30 and here's a good example of a spread that should be rolled.  2020 options are out so we can:
Roll 20 2019 $5 puts at $1.85 ($3,700) to 30 2020 $4 puts at $1.25 ($3,750)
Roll 20 2019 $5 calls at 0.85 ($1,700) to 20 2020 $2.50 calls at $2.40 ($4,800)
Sell 20 2020 $5.50 calls for $1.15 ($2,300)
That exchange costs $750, raising the net cost of the spread to $1,350 but now it's a $2.50/$5.50 spread that will pay $6,000 if CHK is simply over $5.50 in Jan 2020 – still a nice gain, albeit over more time.  Meanwile, we still have the short $10 calls, now 0.15 and we could buy them back for $300 but better to put an 0.25 stop on them as they will likely expire worthless and save us the money. 
Getting a good trade idea is only the first step in the process to being a successful investor – you must also learn how to manage those trades over time.  That's what we try to teach our Members in the Live Chat Room at Philstockworld, where we discuss adjustments like these every day.  We have an Education and Strategy section that you also should read, so that you can apply our lessons to these Top Trade Ideas.
On Tues, April 4th, we decided to back GM while shorting TLSA and our trade idea was:
​
​
Back in February, we made great money shorting TSLA when they popped to $280 and we shorted them again at $280 last week and yesterday we adjusted our April play to a June $300 short, so we're bearish into earnings but, rather than argue Tesla valuations with hundreds of angry fans all day – I'll simply do this.  I will bet you that this $5,000 GM trade makes more money than any bullish TSLA trade over the next two years:
Sell 10 GM 2019 $32 puts for $4.25 ($4,250)
Buy 25 GM 2019 $28 calls for $7.25 ($18,125)
Sell 25 GM 2019 $35 calls for $3.60 ($9,000) The net cash outlay of that trade is just $4,875 and you are obligated to buy 1,000 shares of GM at $32 ($32,000) and the ordinary margin on that is $4,758 but, as long as you'd REALLY like to own GM for the long haul – it's not much of a penalty – even if the trade doesn't work out.
Meanwhile, if the trade does work out, you will make 25 contracts x 100 options per contract x $7 (the net of the spread) = $17,500 for a net $12,625 profit (258%) if GM is over $35 (now $34.17) in January of 2019.  We will add this one to our Options Opportunity Portfolio as well as our Long-Term Portfolio (maybe 3x) and track it over time.
Although off to a slow start, we're now in the money and the short puts have already dropped to $1.50 ($1,500) while the spread is now $5.80 ($14,500) for net $13,000 and that's up $8,125 (166%) out of our expected $12,625, so another 50% left to gain on what looks like a much safer trade now.  
Thursday, April 13th, we were still in a car-buying mood and our trade idea for Ford (F) was as follows:
​
​
As a new trade idea, I like the following:
Sell 10 F 2019 $12 puts for $2.43 ($2,430)
Buy 1,000 shares of F for $11.15 ($11,500)
Sell 10 F 2019 $10 calls for $1.80 ($1,800)That's net $7,270 ($7.27/share) which make the 0.60 dividend 8.2% while you wait to see if you are called away at $10 for an additional 37.5% gain.  Of course we would likely roll the short calls to 2021 before they expire and sell more puts but 37.5% + 7 dividends (missed 1) at 0.15 = $1.05 = 14.4% so 51.9% in less than 2 years is a really nice play and the low cost means it's not even bad in an IRA with high margin requirements.
Ford is only at $12 but we don't care because we already promised to sell it for $10.  The purpose of this kind of spread is to capture the dividends as safely as possible.  0.15 ($150) was paid on 4/18 and 7/20 so far and we'll get another $150 in October.  Meanwhile, the stock is $11,970, the short puts are $1.50 ($1,500) and the long calls are $2.17 ($2,170) for net $8,300 plus the $300 we collected in dividends is $8,600 for a $1,330 gain (18.3%) in just 6 months – right on track!
You don't have to make risky plays to make great returns when you remember to BE THE HOUSE – you can make nice, safe(ish), sensible trades like this one that have a very good chance of returning 20% or better per year and, more importantly, have very little chance of losing 20%.
Tuesday, April 18th, I went to bat for GNC and we caught them right before they popped (maybe we caused the pop?):
GNC/Jet – I still like them, so obviously underpriced now.  As a new trade on GNC:
​
​
Sell 10 2019 $7.50 puts for $2.80 ($2,800)
Buy 20 2019 $5 calls for $5.25 ($10,500)
Sell 20 2019 $7.50 calls for $4 ($8,000) That's a net $300 credit on the $5,000 spread so the upside is $5,300 (1,766%) and all GNC has to do is hold $7.50, which is now down about 20% from here.  Worst case is owning 1,000 shares at net $7.20 ($7,200), which is about where we just doubled down.
We're already over our range by a wide margin (20%) and the $7.50 puts have fallen to $2 ($2,000) while the spread is netting $2.50 ($5,000) for net $3,000 + the $300 credit is $3,300 gained (1,100%) in just 6 months.  As I often point out, the best time to enter a PSW spread is when the Members are doubling down on an older spread!   At net $3,000 (no credit), this trade still makes another $2,000 (66%) in 16 months if GNC holds $7.50, so I still like it – even as a new trade as now it's in that "boring" zone, like Ford above, where it seems like a ridiculously safe way to make fantastic returns.  
Friday, April 28th, we thought IMAX was getting oversold and it turned out we were early with our entry but we expected that and intended to double down:
IMAX/Rustle – Me too! Better buy it before Guardians comes out this weekend.
​
​
We like IMAX because they drop off when the box office slows, which has nothing at all to do with the company, which is adding more and more screens every day.  It was one of our original OOP stock picks but then we got called away and I was very upset in Oct that I missed $28 and then failed to buy at $30 so now I don't want to be greedy.
In the OOP, let's sell 5 IMAX Dec $29 puts for $2 ($1,000) and see how they go before adding a bull call spread.
In the LTP, let's sell 15 IMAX Dec $29 puts for $2 ($3,000) and see how they go before adding a bull call spread.In both cases, they are amounts we would be happy to double down if we get a better price (ie. IMAX goes lower).
Imax took a tumble and 10 (avg) Dec $29 puts are now $6.50 ($6,500) for a $4,500 (225%) loss.  Our plan was to roll and double down and the March $24 puts are $3 ($6,000) so, for example we go from 10 short Dec $29 puts to 20 short March $24 puts and take $500 of our original $2,000 out of pocket.  That puts us in the short $24 puts for net $1,500 and, as there are now 20 of them, it's 0.75 per contract and our break-even is $23.25.  
In our Member Chat Room, we added a bull call spread on the dip and we decided to drop to the March $22 puts, but that was back on 8/21, when we didn't know for sure if we'd recover.  Now we're more confident and the $24 puts seem fine.  The spread was 20 March $15/20 bull call spreads at $4.50/1.80 at the time ($5,400) and now they are $8,100 so I would not chase but, as a new spread, adding 20 March $22 ($2.80)/$26 ($1.15) bull call spreads for $1.65 ($3,700) is the way I would go as it's not too ambitious but still pays up to $8,000 at $26.
Tues, May 9th, we had a 2 for 1 pock starting with our favorite Gold miner, ABX:
​
​
Sell 10 ABX 2019 $15 puts for $2.20 ($2,200)
Buy 20 ABX 2019 $13 calls for $4.80 ($9,600)
Sell 20 ABX 2019 $20 calls for $2 ($4,000) That's net $3,400 on the $14,000 spread with $10,600 (312%) upside potential at $20 and worst case is owning 10 at net $18.40, which is a bit high but the idea is that, if gold totally tanks, you only have 10 so you can do a 2x roll to maybe the 2020 $10s  (the 2018 $20 puts are $4 in the money at $4.50 and the 2019 $15 puts are $2.20 so 2x roll drops you $5).
It's been up and down so far but BEING THE HOUSE saves us from a loss as time decays the premium we sold while our in-the-money calls hold their value.  The short puts are now $1.55 ($1,550) and the $13 calls are still $4.85 but the short $20 calls have fallen to $1.90 so $5,900 and the net net is $4,350, which is up $950 (28%) and simply on track towards our goal.
The second trade of the day was our Trade of the Year, WPM, which was still called SLW at the time (but the options didn't change, just the name and ticker):
​
​
As a new play on SLW I'd go with:
Sell 10 SLW 2019 $17 puts for $2.50 ($2,500)
Buy 20 SLW 2019 $17 calls for $4.80 ($9,600)
Sell 20 SLW 2019 $22 calls for $2.75 ($5,500) That's net $1,600 on $10,000 worth of long spreads so potential for $8,400 (525%) profit and worst case is owning SLW at net $18.60 – a bit lower than it is now (and look how much you can sell calls for!).  Not an aggressive play, break-even is $18.60 and everything above is 2x profit.
WPM is also back in the dog house (and good for a new entry) but again, BEING THE HOUSE, turns it into a profit (are you sensing a theme here?).  The WPM 2019 $17 puts are down to $1.70 ($1,700) and the spread is at $2.15 ($4,300) for net $2,600 which is up $1,000 (62%), which is not at all bad for a stock that has made no progress so far. 
Tuesday, May 9th, we shared our watch list with updates – lots of good trade ideas in there but not officially Top Trades…
Friday, May 19th, I had just been on TV saying things in Brazil really couldn't get much worse.  Fortunately, they didn't and it was a nice winner:
Speaking of corrupt Governments on the run – Brazil's President Temer is under investigation in connection with a corruption scandal – something we discussed back in Marchwhen I was interviewed for China Global Television:
​
As I said at the time "it's not going away" and here it is and nothing has changed my mind about taking the opportunity to go long.  This is the dip we were waiting for as Brazil's ETF(EWZ)took an insane dive, back to the December lows.  That's a bit of an overreaction because President Trump has proven you can have an inept, corrupt leader with a terrible policy agenda based on hate-mongering and cronyism, who is just two steps ahead of going to jail – and the markets can still rally, right?
​
​
So I like EWZ down here ($32.75) and we can take advantage of this dip with the following trade for the OOP:
Sell 5 EWZ 2019 $25 puts for $2.00 ($1,000)
Buy 10 EWZ 2019 $25 calls for $11.50 ($11,500)
Sell 10 EWZ 2019 $35 calls for $5.50 ($5,500)In the LTP, we'll go bigger:
Sell 15 EWZ 2019 $25 puts for $2.00 ($3,000)
Buy 40 EWZ 2019 $25 calls for $11.50 ($46,000)
Sell 40 EWZ 2019 $35 calls for $5.50 ($22,000)In the OOP, that's net $500 on the $10,000 spread that's over $7,000 in the money to start.  The upside potential is $500 which would be a 100% return on your money and your worst-case downside would be owning 500 shares of EWZ for net $26/share ($13,000).   The ordinary margin on the short puts is just $780 so it's a very margin-efficient play as well.
We're way in the money already and the 15 $25 puts have fallen to $1.10 ($1,650) and the spread is now netting $5.30 ($21,200), which is up $20,700 (4,140%) from our $500 cash outlay.  You can die by the leverage (TSLA), but sometimes you live by the leverage.  
Keep in mind what a huge difference it to use sensible stops on losing positions.  If you stopped out of TSLA above with a reasonable $5,000 loss (kept in proportion with the wins we typically go for) then the net of all the spreads goes up $11,000 – don't let one bad position ruin your portfolio!
Monday, May 22nd, we took another look at the Watch List and pulled the trigger on two new trades:
AAXN (was TASR):  We never officially completed this trade so let's do so now in the OOP (prices have been updated to today):
TASR (5/22) – Our Stock of the Decade has pulled back to only 350% above our $5 entry so we're interested again.  A combination of widespread civil unrest and too many cameras (which TASR sells too) makes it impolitic to shoot protestors (though beating grannies seems fine).  There's a lot of competition in the body camera biz but TASR owns the stun gun market and those relationships give them a big advantage over the competition.  Sales are not a problem for TASR – camera sales were up 150% from last year with overall growth at 46% – it's a margin issue ("only" 60%) and margins can be fixed quickly in electronics.This one is a buy for us as we took $29 and ran last year and now, getting back in is a must near $22.  We already have 5 short 2019 $20 puts in the OOP at $3.20 and we can add 10 2019 $20 calls ($7.30) and sell 10 2019 $27 calls ($3.80) for net $3.50 ($3,500) less $3.20 ($1,600) we originally collected is net $1,900 on the $7,000 spread with $5,100 (268%) upside potential.
​
​
AAXN has had a bumpy ride but the 2019 $20 puts are now $2.20 ($1,100) so all is well there and the $20/27 spread is $3.05 ($3,050) for net $1,950 which is up just $50 (2.6%) so still great for a new trade.  
That was it for the month and we'll stop there are the June trades haven't really had time to cook yet.  For these 3 months, we had 10 winning trades out of 13 ideas (76%) but a couple of big losers dropped our net gain to $24,665 but still in-line with our average $2,000 trade gains.  That puts us at 21 winners (not counting turn-arounds) and 6 losers for the first 6 months of year two so a consistent 77% and a consistent $43,850 profit.  
Keep in mind that net includes hedges, which are NOT SUPPOSED TO WIN and notice that we tend to take similar-sized positions with similar-sized risks as well – so that no single trade can really burn us.  We spread across many sectors to keep our risks balanced as well.
Remember:  At PSW our PHILosophy is to Teach a Man to Fish – not just give out fish and, if you'd like to learn to identify your own Top Trades and we've been making you good money on these fish – why not try upgrading your Membership to ourLive Member Chat Roomand learn how to fish like we do – every day.