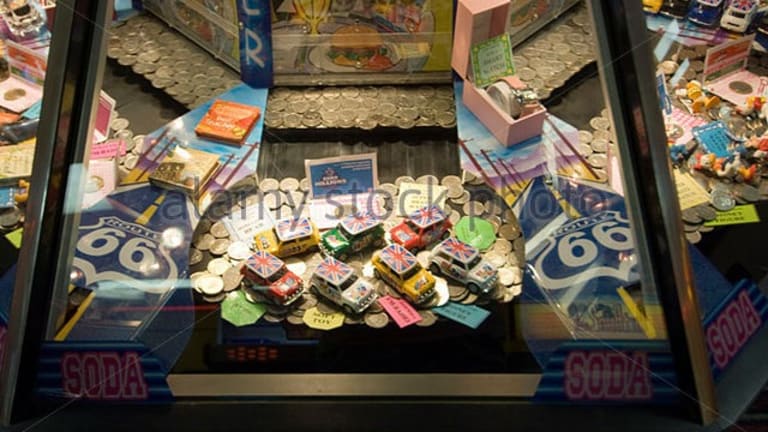 PhilStockWorld September Portfolio Review
That is a LOVELY $133,849 gain on paried LTP/STP Portfolios since our Aug 20th review.
$2,093,910!
That is a LOVELY $133,849 gain on paried LTP/STP Portfoliossince our Aug 20th review.  I said at the time that it is ridiculous to make this kind of money in a month (6.8%) but I also said we'd be fools not to take advantage of the gift the market is handing to us.  The STP, where we keep our hedges, lost $6,813 as of our review date (these reviews are from last week) but that was lucky and now we're down to $460,302 but, on the other hand, the LTP is clocking in at $1,654,569 so $2,114,871 is up another $20,961 since last week – that's crazy!
As I have been emphasizing all week, we are putting 25-33% of our long profits into our short hedges – in order to lock in those long gains.  When you are netting 6.8% even after the hedging that insures you will keep that 6.8% (or most of it) when the market turns sour, then you can certainly afford to be cautious.  At the end of the year, we'll be up 60-70% whether the market is up or down while, if you let it all hang out and went for 85% – maybe you'll have it at the end of the year and maybe you won't – I'd much rather be sure. 
Anyway, read my notes from the last report – no changes – we're cautious for the same reason but pay particular attention to the kinds of adjustments we made and how they worked out.  That's another HUGE benefit of keeping our portfolio well-balanced – the stability gives us lots of time to tinker with and perfect our positions as it's very easy to make a few minor adjustments, when you don't have to worry about having to make a major one…
Short-Term Portfolio Review (STP):  $487,027 is down $6,813 from our 8/15 review but no apologies there as it's fantastic that that's all we lost while the LTP made 6 figures.  That's because we made sensible adjustments back on the 15th but, otherwise, we didn't touch our STP, which has $481,657 in CASH!!! – just in case we ever need some money if things do go on sale.  
Despite the mountain of CASH!!! (we started with just $100,000 on 11/26/13), we are highly leveraged but our advantage now is that there really isn't that much risk of the markets moving 10% against us vs the very good possibility they move 10% in our favor, which will trigger cascades of cash from our hedges.  It's like one of those penny pushing machines that you can't believe hasn't paid off yet.  
Always remember, these are NOT bets, they are HEDGES – this is a portfolio that protects our LTP, which started with $500,000 so 20% of that investment was geared towards hedging – as well as some fun bets we made along the way.  Though the market has generally gone up, every once in a while a nice bunch of pennies does fall into our cup.
​
​
AMZN – As I said last time, we should stop out if they pop $1,000 but they were at $983 on 8/15 and now $990 – so not too scary.  I'm more tempted to go with another short than get out of this one.
FAS – Gave us a scare but also calmed down.  Notes from last time still apply:  "FAS – This one hurt us as bank earnings were strong but it's a leftover leg we already made a lot off so no worries.  What does worry me though, is that $37 is not a realistic target.  The short Jan $37s are $16 but FAS should calm down and let's say they are $50 by Jan so $13 to close.  the 2019 $50s are $10 so we could roll to 1.3x or maybe just roll the loss (1x) and then we can think about selling some offsets.  Meanwhile, it is a $48,000 hedge."  So waiting and seeing hasn't hurt us so far, we gained $4K since last month, in fact – selling premium rules!
​
​
ABX – Not worried.
GOGO – Will expire worthless.
SBUX – Not worried.  Don't you just love free money?
LABU – Easy money on that one.  I'm really starting to like that ETF.Let's buy back the March $50 putsso we won't be too upset if we dip to $60 (where we'd sell more puts and roll the long calls for more time).
SQQQ – The way we lock in gains on the LTP (about $100K) is to take some of that money to add hedges to the STP.   In this case,the March $25 calls are $4.15 and the March $23 calls are $5.15 so it costs us $1 ($10,000) to add $20,000 more protection AND increase the delta by 20%, which means our now $51,500 worth of March $23s will gain 20% more on a dip than the $25s would have.  A 10% dip in the Nas would pop SQQQ 30% to $35 and our gains aren't capped until $40 and even then only 6/10ths.  So, $35 would make the $23s at least $12 for $120,000 vs the current net $30 means we have $90K of protection here – that works.
​
​
TZA has become our bigger hedge and again, we're going to invest some of our $100,000 LTP gains in improving our hedges.  In this case, it's the same as the OOP, wherewe'll roll our 200 Jan $15s ($1.90) to 200 April $14s ($3) for $1.10 ($22,000)and that's paid for 3 more months of protection and added $20,000 in strike for the low, low price of $22,000.
We'll roll the short puts down the line and, when the Jan $22s expire, we'll sell April whatevers (the $25s are $1) and recover some of the money but, meanwhile, we spent about 1/3 of our LTP gains to lock them in with better hedges.  At $20, 200 $14s would be $120,000 vs current price of $13,000 + $22,000 new is $45,000 so $75,000 to gain on these in a 10% correction means we have $165,000 on TZA and SQQQ (both pay more above 10% too) and another $45,000 from FAS so $210,000 to compensate us in the LTP if the markets go sour.
Since we're up $100K for the month, we know that can be easy come easy go but it's hard to imagine losing much more than $250,000 – even on a sharp correction before we have time to add more covers with all of our side-line CASH!!!  
That's what hedging is all about – it gives us confidence to deploy our cash and make the kind of plays that do make $100,000 in a month!  
Long-Term Portfolio Review (LTP) – Part 1:  At $1,606,883 our LTP is up $1,106,883 (221.4%) in 4 years and, by itself, is double the $800,000 start we had with all 4 of our tracking portfolios.  We began on 11/26/13, when the S&P 500 was 1,805 so it's up 38% over the same period while we've been compounding 40% annual gains – that's pretty good.  If we had started our hedge fund then, we'd be the best performing fund in the US by miles. 
Still, no time like the present and just this past month, since our 8/18 review, we have gained $140,662, which is 10% of where we were ($1,466,221) then and an incredible 28% of our $500,000 base in a month.  We decided we needed to be more bullish last month and we made a lot of bullish adjustments and the market rewarded us – especially on some of our long standing value (FU) plays.  
Yesterday we took about $30,000 of that $140,000 gain and used it to press our hedges, which helps to lock in our gains.  The STP has about $250,000 worth of downside protection if the Nasdaq and Russell correct 10% and that should mitigate most of the damage we expect to take in the LTP.  If not, the STP also has $500,000 worth of CASH!!! we can play with!  
I will say this every month until you are whispering it in your sleep – the reason we are consistently making 40% a year is because we are Being the House – NOT the Gambler.  We have 34 spreads, 12 dividend-paying stocks and 16 short puts which are simply markers that pay us for keeping a watch list of stocks we'd LIKE to move into the other categories – IF they get cheaper.  If not – we keep the cash and move on.
That's it – this is not complicated folks but you do have to learn to be PATIENT.  Like the Butterfly Portfolio, some trades will win and some will lose but we will ALWAYS collect our premium rents – ALWAYS.  That's good for half our gains right there and then there's the short puts and then there's our dividends and THAT is how you make 40% a year.
​
​
AGNC – Like NLY, I'm concerned about REITs with the Fed hiking so let's take it off the table*.*  
ALK – Hurricane killed them for no good reason so hereI want to roll our 5 short 2019 $75 puts ($9.20) to 10 short 2020 $55 puts at $4.80 and we'll add 10 2020 $65 calls for $20 and sell 10 2020 $90 calls for $9.40so net $11.60 on the spread less $3.50 per long we originally sold the puts for and less 0.20 we pick up on the roll is net net $7.90 on the $25 spreads.
ATVI – Not at all worried but let's clear the slot*.* 
BRK.B – Gosh I'd love to own them for $125!  Can't find any reason to take these off with 38% left to gain.  In fact, it's good for a new trade with such a silly premium on those puts.
​
​
DNKN – Not worried but silly to risk.  Instead, let's cash these and sell 5 2019 $50 puts for $5 ($2,500) and see how those play out*.*
ESRX – Still good for a new trade.
GPR0 – Not worried at all.
INFN – Not worried enough to give up 50% more.
NLY – These I'm worried about, let's kill this one*.  Please remind me to add them to the Watch List, though.* 
RH – I can't believe the $25 puts are still $2.33.  Fantastic as a new trade.
SBUX – On track.
SEE – On track.
SPWR – Not worried enough to take the profit.   Would actually like to add a bull spread.
TLRD – Just starting to ramp up.  Good for a new trade.
VZ – We really would like to own them for net $41.60 so on track.
WATT – Their system did NOT get used in the new IPhones so down they went.  Still like them at net $7.40.
​
​
ARR – This REIT we sold calls against so I'm not worried.
CLNS – The short Jan calls aren't doing us any good at 0.05 so let's clear that slot and wait for the bounce to re-cover*.  Hopefully June will be out soon.*  
F – Way over our target.
FNF – Way over our target
GCI – Way over our target
GE – A bit below our target but fine.
GNC – Miles over our target.
​
​
HOV – Right on target butlet's buy back the short Jan $2s at 0.15 if we can(bid 0.10/ask 0.20) as I think they are about to move higher.
That's how things should be in this portfolio, a few minor adjustments and a couple of profits taken to make room for more of our $5,000 monthly put sales.  
Long-Term Portfolio Review (LTP) Part II:  I want to get back to ALK from Part 1.  We took a small position back on 7/26 so we could watch them as we thought they might go lower but, if they didn't, we wanted to at least get $3,500 for trying.  
As it turns out, they went lower and even today lower still and maybe we hit $70 but that's OK, this is a good VALUE position and we're ready to add to our very small initial poke.  So we have rolled our 5 short 2019 $75 puts to 10 short 2020 $55 puts about even so we've collected net $1.75(ish) for each new put which is net $53.25 which is 29% below the current price.  That's now our "worst case" entry on 1,000 shares.  
Then we're adding a small, additional, $11,600 for the 2020 $65/90 spread and we'll be THRILLED to be able to roll those $65s (now $20) down to the $55s (now $26.50) for less than $5 if ALK drops down and then we'd be in a $35,000 spread for $16,600 or less.  THAT is our plan for this trade.   It would almost be disappointing if the stock goes straight up and all we make is $16,900 ($13,400 + $3,500) vs the $21,900 if we get the sell-off we hope for – EVEN THOUGH we already own some.
That's a tough mental state to learn to get to but it's necessary if you want to be a long-term trader who scales into positions over time.  
​
​
And now, on to our spreads:
​
​
AAPL – It's essentially a new spread from our last adjustment and already doing well, despite AAPL's pulback because THE PREMIUM WE SOLD has lost a lot of money.  Again, this is not complicated folks – sell premium and win more often than you lose!   Anyway, the Sept $145 calls are still in the money but not $15 in the money, so it was a great sale and I was just speaking to a guy who owns a bunch of VZ stores and he agrees with me that the IPhone 8 is likely to disappoint as people will be waiting for the 10.  Earnings aren't until lat Oct anyway sono reason not to sell 30 Oct $155 calls ($7.10) to replace them.If AAPL falls below $155, we will sell 20 $145 calls (now $15.70) and put stops on 20 of the short $155s. That's how we ladder in and out of coverage.
AAXN – Well over our target again.
ABX -Our 25 long Jan $12 calls are $5.40 and the 2020 $13 calls are $5.70 so I think it's worth giving up a little position to buy 2 years of time so let's add them to the 50 2020 longs we already haveand then we'll be just 2/3 covered on the remaining spread.
AMGN – On track
BBBY – Waiting for them to come back.
​
​
BX – On track to be called away and that's fine.  I liked them because they were on sale and now they are not so we move on.  
CBI – Nice comeback on these guys and back on track.  This position was down $21,000 last month and we got aggressively bullish and now we're up $9,500.  I encourage you to go back and review it as well as my commentary on Patience Plays and making adjustments – a conversation we were also having in chat at the time.
CG – These guys really burned us on the short calls as they blasted higher recently.  Fortunately our spread is in the money but the Sept $15 puts and calls we sold for $3.05 are now $8.60 so we're going to eat the $5.55 and just wait to collect our spread money, which will not make up for it but there's no sense in trying to fix it – it's just a blown trade that did way better than we thought it would.
​
​
CHK – Having trouble at $4 but on track.
CLF – On track and good for a new trade on the pullback.  In fact,let's buy back half (20) of the 2019 $10 calls ($1.05)because, if CLF goes lower, we can then sell 40 of the 2020 $7 calls (now $2.55) for maybe $3 and spend less than $1 to buy back the other 20 2019 $10 calls and then we can use the net extra $1 to roll the 2019 $5 calls (now $3.15) to the 2020 $4 calls (now $4.50).  That's what happens IF they go lower and we get the opportunity to scale into a better position.  If not, we'll only make the $15,360 we planned.
CM – Man I love dividends!  On track.
CMG – Another nice thing about scaling in and hedging is I haven't given these guys a though all week.  If they go up, I'm happy and if they go down, I'm happy.  As it is, they are drifting along but that's on track for us.  No one got sick recently, so that's a plus and they are rolling out their new queso.  2020s aren't out so no changes.
CSCO – On track and good for a new trade.
DBA – One day people will eat food again.
​
​
DIN – Good for a new trade.
DIS -Gotta take advantage of the dip and buy back the short Jan $105 calls at $1.60.  The 20 2019 $85 calls are up at $17.20 ($34,400) but we can trade them in for 40 2020 $80 ($23.20) $95 ($13.60) bull call spreads at $9.60 ($38,400) and those pay $60,000 at $95*, which is below the current price and we can pick up additional income selling 10 short calls once in a while.  The Jan $100s are $3.30 for example and that would drop $3,300 in our pocket on a 1/4 sale against a $38,400 position and we do have time for 10 of those that can pay for our entire outlay.  Again – BE THE HOUSE!!!  Of course we're not doing it right now because we're so low in the channel.*  
​
​
FCX – Over our goal already but it's a $12,500 spread and only net $6,692 so still a near double from here.
FNSR – May as well buy back the 20 short 2019 $30 calls ($2.20)and lock in that $7,000 gain and then we'll see if it's bouncing or not.  If it is, we'll sell more expensive calls and, if not, we could sell the $30s to some other sucker and use the $2 to roll to the $23s ($4.50) but I'd rather wait for 2020s to come out.
FTR – Back over $13 already is a good sign after paying us an 0.60 dividend yesterday (not reflected yet).   I'm almost confident enough to sell puts at this point but let's see next earnings first (first week of Nov).
What a great bunch of positions and minimal effort required to manage them – that's how long-term investing is supposed to work!  
Long-Term Portfolio Review (LTP) Part III:  Coming into the home stretch now!   It occurs to me that we did add a couple of new positions that are missing – I will fix over the weekend.  
​
​
GILD – Well, that one is all fixed!  It wasn't bad last month, up about $11,000 but now up $20,000 but it's a $30,000 spread (with 5 open calls) and we paid net $3,000 for it so "on track".  Fortunately, we've moved on to TEVA, which was the next perfectly good company to come under attack, preying on investors who don't understand the complexities of debt financing but, for some reason, invest in those kind of companies anyway.
GM – Unlike the OOP, we have TONS of cash and margin sitting around so it would be foolish to cash in this $35,000 spread for net $23,510 as we still have almost 50% to gain from here.
GME – Glad we bought back the short calls!  Kind of obvious coming into Christmas….
​
​
HBI – Over goal already.
IBM – Pretty new, still good for a new trade.
IMAX – Another one we followed through with and got more aggressive on the sell-off that's paying off already.
​
​
LB – Still my leading contender for the 2018 Trade of the Year at $40.  On track for our purposes.
M – So glad we bought the in-the-money calls, they gained almost the whole $2 on the way up while the short calls are essentially flat!  On track.
OIH – Well the short $30 calls are toast but I'm not ready to sell more yet so we'll wait and see.
​
​
PSO – On track for our conservative play but that's not good as we thought $7.50 would be easy to hold.  We'll just keep an eye on them.
QCOM – On track but, while they are still low,our 10 2019 $45 calls are $9.70 and the 2020 $40 calls are $14.10 so that seems worth the roll as we buy a year and $5 in position for $4.40.  Let's also buy back 5 (half) of the short 2019 $55 calls ($4.60) to give us more room to run*.*  
SKT – Wow, I forgot about these guys.  I love this trade and they pay a 5.6% dividend.  Great stock (mall REIT).
SVU – Waiting for BABA to buy them.  Good for a new trade.
TEVA – A little bit of a bounce but miles to go before we're happy.   If we fail $20 on the next move up we need to cover with 1/2 the Jan $20 calls, now $1.10.
TGT – On target!
THC – I'm not enthusiastic about these guys and we're lucky to have a profit so let's close the bull spread and leave the short puts.
TWTR – Back in the black and on track.
UNG – Will this trade ever pay off?  I still like it long-term and I'd hate to miss it if it finally pops so we'll just leave it alone.
WPM – This year's Trade of the Year is on track andwe can sell 2019 $20 puts for $3.15 so let's sell 20 of those while we wait for the Jan $15 puts to expire*.  That's where most of our gains on this trade came from – the short put side!*  
​
​
That's nice.  Just a couple of adjustments and not urgent.  On the whole, I don't like having so many bullish positions but what else can you do in a market that hasn't had a down month all year.  We'll just keep playing it until it breaks and then hope our STP has enough hedges to cushion the fall.  
As I said, we have $250,000 of downside protection but that's not so much for a portfolio that gained $140,000 in 4 weeks and, even as I wrote this review, we hit $1,612,000 (no changes from the morning) so that's +$6,000 since noon!  If you can gain money that easily, you can lose it just as easily – always remember that and take some off the table and insure the rest!  
Butterfly Portfolio Update:  $371,174 is up 271.2% since 7/29/13 and we've gained a huge $38,945 since our 8/18 report due to the bullish adjustments we made at the time.  Like the OOP, we had a loss last month ($24,245) so, on the whole, this is just back on track as $10-20K/month is what we expect to make at this point in our conservative portfolio.
We only have a dozen positions, we don't make a lot of adjustments, there's very little variation in the monthly returns and, in 4 years, we're up 271%.  All we are doing here is Being the House – NOT the Gambler and selling as much premium as we can as often as we can but that doesn't mean ALL the time – we still pick our spots and try to take advantage of moves within the trading channels – that's the difference between making 20% a year and 40% a year.  
Our new IBM trade is not yet reflected here:
​
​
AAPL – On track.  So glad we sold those $155 calls.  This trade alone will net $180,000 if all goes well and the current net is just $53,500 so $126,500 (236%) left to gain means it's still good for a new trade but we netted in for $32,500 (not including other gains that are off the table).  This was essentially a new trade on 6/22 so on track and, if all goes well, it's scheduled to make $8,000/month for the next 16 months.  See, it's not hard!
COST – Right on track.  We intend to sell 2019 calls to cover but no hurry.
CTSH – Hopefully the short Oct $70s will expire worthless.We got a good pop so lets sell the 2020 $80 calls for $8 to cover our 2019 $65 longs(we'll roll those later) and that takes our original $7.30 entry completely off the table so the $15 spread is free and, of course, we can sell calls against it.
DIS – Still waiting for them to turn around but we sold those $100 calls and we have lots of room to roll if they pop.
​
​
GIS – Right on track so we'll watch and wait.
MSFT – Up and up she goes – testing $75 now.The Sept $67.60 calls are $7.30 and I still think they pull back a bit so we'll roll to the same strike in Oct.  Earnings are 10/30 and we can sell the Oct $67.50s for $7.50so about the same but I still like the target.
​
​
​
PG -The short $87.50 calls are $6.50 and I still think we're due for a pullback so let's just roll them out to the Oct $87.50s about even*.* 
TGT – I guess we should sell puts.Let's sell 7 of the Jan $57.50 puts for $2.55 ($1,785).
TXN – Over our target and the semi space seems strong but let's see what happens next month.
VLO – $70 should be the top so let's cover by selling the 2019 $75 calls for $5.30 ($10,600) and 10 (half) the Jan $70 calls for $3.45 ($3,450).
​
​
This is the power of the Butterfly Portfolio.  Here we have a successful, mature position and last month we bought back the short Jan $67.50 calls for $3.10 and the 2019 $75 calls for $3.05 and now we're selling the Jan $70s for $3.45 and the same 2019 $75 calls for $5.30 so we made $2.20 ($4,400) by simply pulling off and putting back on the long covers based on playing the very obvious channel, the holiday weekend and the hurricane.  Now we're in the top of the channel so we cover back up.
In either case, all $13,750 we just sold is 100% premium and it ALL will expire worthless and all we'll owe is the net of the strike to the position (if positive) and the rest we keep.  This is not complicated folks – that's why I love it for retirement accounts.  
WMT – The Sept $72.50s are coming in hot at $7.10 but we sold them for $7.75 so no tragedy and I still like the target and earnings are not until 11/16 solet's just roll them along to the Oct $72.50s ($7.40)and see how things go.
WYNN – Still waiting for a pullback on these.
Well that was easy.  Only 5 adjustments to make plus the one new play for the month.  Not a bad way to make $38,945!
Options Opportunity Portfolio Review (OOP):  It's been a quiet month, with just 3 new trades (XRT, MO, SCO) including one we just made today.   The last review was Aug 17th and we stood at $311,063 which was a pullback from our July 18th high of $325,753 so we decided to get more bullish and now we're back at $321,930 – up $10,867 for the month and up 221.9% overall in the first month of our 3rd year.  
We've been very conservative this summer and we're only using $43,500 of IRA margin – so no impact on our buying power, which is over $600,000 of ordinary margin.  That leaves us flexible enough to handle whatever the market throws our way going forward.
With North Korea threatening to nuke Japan and the US this morning, I'm back to being concerned as to whether we are covered well enough – in case of catastrophe.  No, I don't think he'll actually do it but we could end up with a Cuban Missile-like tension situation in Asia because Japan cannot let a threat like that go unanswered from their next-door neighbor – especially as Abe likes to present himself as strong on Defense.  
For those who are new, we transitioned this portfolio to more of a long-term portfolio as our first few months (back in Aug 2015) made us realize most people were not able to follow active trading due to the platform restrictions at SA.  We've moved towards a hybrid portfolio that mirrors the style of PSW's Long-Term/Short-Term paired portfolios, which relies on long-term positions, short-term premium selling and hedging to create a steady income stream.
​
​
CHL – Right at the money and it will expire on Friday.
NLY – On track but a long way to go.  With the Fed next week, I prefer to take the money and run, rather than risk giving back our gains solet's kill this trade*.*  
WTW – Not worried about them at all, just waiting to collect our last $800.
FXP – Our short China hedge failed for the summer.May as well salvage what's left on the long $22 calls and let the short $26 calls expire worthless*.*
TZA – Our primary hedge.The net of the hedge was $3.35 and we can still salvage $2 from the Jan $15 calls so let's roll them to the April $14 calls at $3.35 for net $1.35 ($10,800) and we've paid for another 3 months of insurance while gaining $8,000 in strike protection*.  If TZA hits $20, the April calls will be at least $6 for $48,000 vs their $26,800 current value so this is about $21,200 in protection against a 10% market drop but, more importantly, it's $48,000 of ready CASH!!! right when we'd need it most.*  
​
​
SVXY – We hopelessly wait for the VIX to turn up.  It never happens but it's fun to hope!   The Sept hedge will expire worthless and the Dec spread – even if it pays in full, will only turn a small ($3,500) net profit – even if we hit it finally.
SQQQ – Our other big hedge was already rolled to March but up and up the Nasdaq goes.The March $26 calls at $3.70 can be rolled down to the $23 calls at $4.90 for net $1.20 ($6,000)and we'll make that cost up later with a call sale as the Jan short calls wear down.  A 10% drop in the Nasdaq would pop SQQQ 30% to $35, which would pay $60,000 vs the $24,500 current value so $35,500 protection on this hedge.
F – Right on track (we're in it for the dividends).In fact, let's double down as we're going to let GM go*.* 
AAPL – This one gives us violent fluctuations but essentially right on track.  The Sept $140 calls are $19.15 and earnings are the last week of Oct, so after expirations.The Oct $140 calls are $19.60 and I still want the protection so let's just do a straight roll to those*.*  
​
​
AAXN – I'm tempted to buy back the short calls as it had such a nice drop but, as I'm worried about the overall market – let's just keep our powder dry.  Great for a new trade.
ABX – On track and not at all worried.
ATI – Wish we had more.  On track.
CDE – On track, not worried.
CHK – I like this for a bottom.  They are going to make at least 0.50 this year so $4.14 is silly cheap and maybe 0.75, which makes 8x $6 solet's buy back the short 2019 $10 calls (0.18 was last) and roll our 20 $5 calls (0.85, $1,700) to 40 of the 2020 $2.50 ($2.15)/$5 ($1.15) bull call spreads at $1 ($4,000)so we're taking and $1,800 loss and spending $2,300 more to move from 2019 $5/10 spreads that would have paid us $10,000 to 2020 $2.50/5 spreads that also pay $10,000.  Our upside at net $4,100 (not including short puts) is still over 100% despite CHK being a big disappointment so far.   Good for a new trade, of course.
​
​
CLF – On track.
CSCO – On track and good for a new entry but I hope it gets cheaper (and we lose money), so we can add more to our position at lower prices.
​
​
DBA –  Well, the good news is there's no food inflation.2020 is out so let's roll our 20 2019 $17 calls ($2.85) to the 2020 $15 calls at $4.85 for net $2 ($4,000) but it will take a while to fill as the 2020s are barely trading.  Make sure you get a good price in 2020 before selling the 2019s as we strongly believe DBA will go higher*.*  
DIS -Let's buy back the Jan $105 calls at $1.45 and take advantage of the low price to sell 10 of the 2020 $85 puts for $6 ($6,000) and I'm not at all worried about the short 2019 $80 puts ($2.65) but let's put a stop at them at $4 so our worst case is we gain net $2 in our pockets*.  Our 2019 $90 calls are $13.20 and the 2020 $90 calls are $16.20 but if DIS goes higher, our $90s should gain faster, so let's hold off on that roll.*  
FNSR – They took a big dip but not too much damage so let's take advantage and roll our 2019 $23 calls ($4.50) to the $18 calls ($7) for net $2.50 and buy 5 more for 15 total*.* 
FTR – They just paid us an 0.60 ($480) dividend today, which is not reflected yet.  Since the net of that trade was $14,888 and we're collecting $1,920 (12.8%) in interest, it's hard to get upset just because the stock is down.  Because of ex-dividend, they are down 0.92 today and that's the 2.5% Rule solet's take advantage and buy another 1,200 shares of stock at $12.82 ($15,384) and buy back our 6 short 2019 $15 puts ($6.70, $4,020) and sell 20 2019 $10 puts for $3 ($6,000) and let's buy back the 5 short 2019 $15 calls at $1.40 ($800) and see if they can bounce back*.*
​
​
Long-term, we expect FTR to be a 10% dividend payer.  At the moment, they are paying 20% so either they will cut the dividend to save cash and pay down debts or the stock will jump back to the $20s and that will make the dividend effectively 10% again.  Either way, we just gained $900 on 5 calls we sold in July and $120 on the short puts so that's $1,020 plus the $480 dividend today is $1,500 back this quarter against the $15,384 net cost is on track to pay back 40% of our money in a year – of course we want to double down!  
GE – Fairly new and still good for a new trade.
GM – Way over our target.  Max payment on the spread is $12,500 and our net is currently $11,535 so why wait 16 months to collect the rest?Sadly, we'll let this one go (cash out) but we have F still*.*  
IMAX – On track.
JO – Perking up again.
LB – Taking a pause at $40 and I want to wait for 2020 before making changes.  We're uncovered so aggressively bullish and I like them for a new trade.
M – On track but we'll watch earnings closely.
MO – Hopefully it was a good bottom call.  New trade.
​
​
SGYP – Just crossing our fingers on the next trial.
SPWR – On track.
SVU – I think either they get bought or there will be a rumor that they are getting bought (almost as good), solet's buy back the 2019 short $25 calls ($3.20) and buy 3 more 2019 $13 calls ($9.30).
TEVA – Not dead yet!  We just adjusted this so let's let it play out.
TGT – Way over goal already.  I wish we'd bought more.  Hopefully M follows suit.
​
3
TWTR – Also not dead yet and at our goal already but it's a net $8,000 potential spread and currently at $5,950 so hopefully another $2,050 (35%) coming to us between now and Jan so I guess it's good for a new trade – I just hate chasing things.
UNG – On track.  Not inclined to sell new calls yet and the short Jans will expire worthless, then we'll consider a new sale.
WPM – Our Trade of the Year is halfway to goal so on track.
XRT – That was easy money.  Also pays off in Jan and on track for the full $5,000 and currently net $2,700 so $2,300 (85%) left to gain in 4 months is still good for a new trade, even though you are chasing our quick gains.
​
​
We've slowed down our activity as the portfolio has matured and now it's turning into a nice little cash machine where our leftovers, like XRT and TWTR put us on track for thousands in quick gains while we wait for our longer-term trades to play out.  
Now we come into earnings season and we have tons of cash, so we'll do a little bargain shopping if we can and I'm pretty satisfied with our hedges – just in case this market actually pulls back one day.