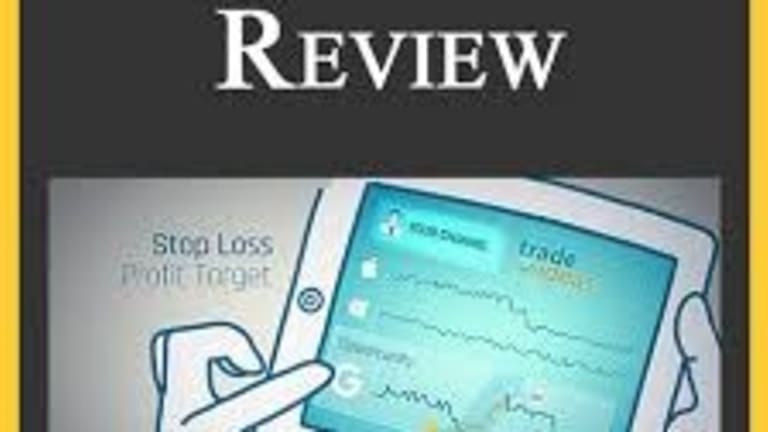 Philstockworld July Top Trade Review
What we do need to do is bargain-hunt in case it's another shallow sell-off.
Yes, this is Wednesday morning's PSW Report.
I don't have much to say about the markets this morning, other than "I told you so" as they give up the week's gains on more Trade War nonsense that we KNEW was coming (see yesterday's morning Report for my warnings about following that idiocy).   We'll see what holds today and we'll make adjustments in chat and in this afternoon's Live Trading Webinar – so no need to talk about what an idiot the President is here, right?   What we do need to do is bargain-hunt in case it's another shallow sell-off and we need to add more longs and the best way to do that is to look back on past trade ideas and see if we can find some that haven't gone up yet.
We did our last Top Trade Review in April, so it's a good time to do one of those and, as our Members well know, the vast majority of those trades turn positive so, when they're not, it's usually just a matter of time.  As of the April review, we had looked at Top Trades that were initiated through last August and, out of 36 Top Trade Ideas in 35 weeks, we had 29 winners and 7 losers for a very solid 80.55% winning percentatge.  In fact, our only loser in July was TEVA, who have since recovered completely and turned into a winner and THAT is why these reviews are so valuable – those "losing trades" often turn into the best opportunities:
​
​
Our Top Trades are what we think are our best trade ideas of the week with the highest chances of winning and we send out Alerts to our Members via Text and Email but we don't have a specific portfolio for them as they ofen ended up in one of our 5 various Member Portfolios already.
There's a bit of randomness to the reviews in that we check in on trades after roughly 6 months so they are usually in progress and may be randomly up or down at the moment but that's why these reviews are so great for identifying bargains that simply haven't made a move yet.These are the Top Trade Ideas for September and October:
Wednesday, Sept 6th was a big day for Top Trades as I was appearing on BNN's Money Talk that night and we updated trade ideas for our Money Talk Portfolio, which we only trade quarterly on the show (and I'm on again next Wednesday, by the way).  That led us to issue 4 Top Trade Alerts for the day:
Apple (AAPL) was our Stock of the Year in 2013 ($55), 2014 ($75) and 2015 ($105) but we hit our $130 target so we moved on (WPM is our current Stock of the Year) but we do like Apple again as they are coming into another up cycle in sales, which should take them up over $180 by next year.

Apple (AAPL), who usually give conservative guidance, indicated that they expect $52Bn in sales in Q3 (July, Aug, Sept – which is their Q4), presumably indicating a sales boost of the IPhone 8.  AAPL is very secretive but there is an event on Sept 12th and, generally, devices go on sale a week after they announce so Sept 17th makes sense, especially as the 5, 6 and 7 were all released in the 3rd week of September as well.
​
​
This will end Apple's fiscal year with about $228Bn in sales and about $49Bn in profits and on track to hit $250Bn next year with $55Bn in profits which puts a $1Tn valuation ($195/share) firmly in reach as the p/e would be only 18 and, don't forget, AAPL is sitting on $250Bn in cash which, thanks to Trump, it's likely they will be able to bring home from overseas at a very low tax rate, which could lead to a massive dividend distribution or stock buyback.

That being the case, we could play AAPL to certainly stay over $160 with the following spread:

Sell 10 AAPL 2019 $140 puts for $9.10 ($9,100)

Buy 20 AAPL 2019 $150 calls for $25.30 ($50,600)

Sell 20 AAPL 2019 $165 calls for $17.70 ($35,400) Your net cash outlay on the spread is $6,100 and the potential upside on the spread is $30,000 if AAPL is just over $165 on expiration day (Jan 18th, 2019) for a gain of $23,900 (392%).   Selling 10 puts obligates you to buy 1,000 shares of AAPL at $140 ($140,000) plus the $6,100 cash so $146.10 per share is a $16 discount (10%) to the current price as a worst case.  Ordinary margin on the puts is just $10,361 since it's far out of the money so the return on margin is excellent as well.
AAPL has jumped $40 (26%) since Sept and our spread is already deep in the money with 6 months to go.  At the moment, the Jan $140 puts are just 0.80 ($800) and the $150/165 bull call spread is net $13 ($26,000) out of a possible $15 so that's net $25,200 on the spread and already **up $19,100 (313%)**against our $6,100 cash outlay.  We'll still make another $4,800 in 6 months but that's "only" 19% more than the cash we could take out - though it's a pretty safe 19% so I'd leave it alone unless we see something much more exciting to do with $25,200!  
And there's a good point, by the way, for the conservative crowd – here's the leftover scraps of a trade we took the risk on 9 months ago and, even though our Members made a ton of money on the trade already – you could pick it up right now as a fresh trade on AAPL where all it has to do is hold $165 into January and you can make 19% or about 3% a month!   That sure beats diividends, doesn't it?

In fact, as a new trade, you could take the $150/165 bull call spread for $13 and sell the $165 puts for $3.15 and that would drop the net to $9.85 on the $15 spread and now you have $5.15 (52%) upside in just 6 months and your worst case to the downside is owning AAPL stock at net $174.85, which is $15 (10%) below the current price.
Our next trade idea for the day was our 2018 Trade of the Year on Limited Brands (LB):
The second trade we like today is Limited Brands (LB) who own Victoria Secret, Pink and Bath and Body Works.  Aside from the general fear of Amazon that has been hitting the entire retail sector, LB has been putting up weak comps all year but that's because they cut their swimwear line in Q3 last year as it was not profitable – as well as seasonal and the company chose to streamline their offerings.  They also stopped sending out a paper catalog, which also impacted some sales.

So the damage is self-inflicted and, going forward, the comps should be much stronger but, at $36.68, the Market Cap has dropped to $10.4Bn for a company with $12Bn in sales that's dropping over $1Bn to the bottom line for a p/e of about 10.  Strong sales, strong profits and an iconic brand at a huge discount makes LB a strong contender for our Trade of the Year for 2018 (if it stays this cheap).
​
​
At the moment, our trade idea would be:

Sell 20 LB 2019 $32.50 puts for $4.70 ($9,400)

Buy 40 LB 2019 $32.50 calls for $7.50 ($30,000)

Sell 40 LB 2019 $40 calls for $4.30 ($17,200) The net cash outlay on this spread is just $3,400 and the margin requirement is $4,974 while the spread returns up to $30,000 at $40 or better on Jan 18th, 2019 for a net profit of $26,600 (782%).  Worst case is owning 2,000 shares of LB at $32.50 + $1.70 cash lost would be $34.20, about 5% below the current price.
Though LB has been disappointing so far, our conservative spread is nicely in the money at $37.81 and the short Jan $32.50 puts are now $2 ($4,000) while the $32.50/40 bull call spread is now $4 ($16,000) so that's net $12,000, which is up $8,600 (252%) and well on the way to our full $26,600 potential gain so, even as a new trade, it's just net $12,000 on the $30,000 spread with $18,000 (150%) upside potential remaining in just 6 months!  
IMAX is another stock that's on sale because the 2017 box office has been a huge disappointment but you can hardly blame (IMAX) for that.  There may be a bit of a trend away from movie-going but IMAX is multi-national and it will be many years before China and India stop going to the movies – even if this is a downward trend.

IMAX's market cap has fallen to $1.25Bn at $19.50 and they are making about $40M this year and projecting $65M next year so we are looking for growth going forward but that's indicated by how many new theaters they have signed up.
​
​
IMAX doesn't have 2019 options, they only go out to March so our trade idea for IMAX is:

Sell 10 IMAX March $20 puts for $2.35 ($2,350)

Buy 20 IMAX March $18 calls for $3.10 ($6,200)

Sell 20 IMAX March $22 calls for $1.30 ($2,600) Here our cash outlay is $1,250 on the $8,000 spread that's $3,000 in the money to start.   The margin is a steep $2,200 because we're selling aggressive puts but the turnaround time is just 6 months if all goes well and we stand to make a potential $6,750 (540%) return on cash if IMAX is over $22 on March 18th.
As you can see, IMAX was all over the place and finished on March 16th (expiration day) at $20.75 so the short puts expired worthless ($0) and the $18 calls were $2.75 ($5,500) while the short $22 calls also expired worthless so our net on the spread was $5,500 – a bit less than expected but still up $4,250 (340%) for the six-month trade.  Actually, on the Feb dip, I was on BNN again and we did adjust the trade to be more aggressive and did much better than that but, as I noted above, these reviews are just snapshots to check progress and not optimized trades.  
Our current Trade of the Year, (WPM), still has a year to run and, although the spread is already net $9,100, up $7,100 (355%) from our net $2,000 entry – the maximum payoff at $22 is $25,000 so this trade can still make another $17,900, close to a 200% return on $9,100 – so we still like this trade, even as a new one!
​
​
​
As usual, time is on our side and the only sure thing in the markets is that the premium we sell to suckers who think they are smarter than the market ALWAYS expires worthless and those short Jan $17 puts we sold for $7,500 are now 0.10 each ($250) and the $17/22 spread is back in the money at net $4 (of $5) for $20,000 so net $19,750 is now up $17,750 (887%) from our original entry and, even from the 2nd chance entry at the time ($7,100) it's up another $12,650 (178%) and, even now, it will be good for another 20% but way less of a sure thing than AAPL so I'd cash this one out.
So there's 4 trade picks I made live on TV back in September that, without being touched, made $44,600 in a $50,000 portfolio.  These were not momentum stocks – we do not need momentum stocks and we do not need to take risky positions in order to make TREMENDOUS amounts of money as long as you are PATIENT enough to make the good value plays when they come up.  By only trading the Money Talk Portfolio once per quarter – we are forced to be patient and, just as importantly, we are forced to LEAVE THE TRADE ALONE AND LET THE PREMIUMS DO THE WORK FOR US!!!
Thursday, Sept 14th we thought oil was topping out and we were wrong:
In the OOP, let's add:
​
​
Buy 20 SCO Nov $33 calls for $4 ($8,000)

Sell 20 SCO Nov $39 calls for $1.80 ($3,600)

Sell 10 SCO Nov $35 puts for $3 ($3,000) That's net $1,400 on the $12,000 spread that makes money as long as oil is under $50 in November.  Upside potential is $10,600 (757%) in 64 days.  That should pay for our Christmas shopping and also makes a nice market hedge.
Of course we adjusted the trade and avoided big losses but this is the snapshot version and the bull call spread epired worthless and the 10 short puts expired at $27, obligating us to buy 1,000 shares of SCO at $35 for an $8,000 loss.
Tuesday, Sept 19th we decided Target (TGT) had been beaten up enough and we put our foot down with the following trade idea:
OK, let's do a proper write-up on TGT for the OOP:

We're liking Target (TGT) because they are low in their channel, just under $60 and trading at a p/e of about 13.5, with no less than $4.30 in earnings expected this year and perhaps moving to $5 next year so that, in itself, makes them a bargain at $59.25.
​
​
In addition to the fact that fears of Amazon are overblown, Target is well-positioned to benefit from hurricane damage in Texas and Florida.  Millions of homes suffered damage and will need to go to the store to replace a lot of goods and TGT is a go-to place – especially when people are looking to save a bit of money.

Much more importantly, TGT has their grocery business and Millions of homes were without power for a week (some longer) and that means they have to throw out everything in their refrigerator and then they have to re-stock and that's huge business for the grocery stores.

Florida has 137 TGT and "just" $69Bn total sales so 2M homes x $300 more than usual spent would be a 1% pop but in 1Q it's a 4% pop. Should be enough to get them back over $60 – especially as they have very low expectations this Q (0.86 vs $1.04 last year) and they beat last Q by 3.4% at $1.23 – so I think the estimates are way low.

Not only that but ToysRUs is going BK and again, this is a place where TGT can fill a gap as they have extensive toy sections with a lot of the same things you used to find at ToysRUs.  Though the bankrupt ToysRUs can wage a price war, Target will have more pull with vendors to get the current toys kids want – just a cherry on top of the reasons we like them down here.

As a new trade (if you're not already in it) – it's simply selling the 10 2020 $52.50 puts for $7 ($7,000) and buying 15 of the 2020 $50/65 spreads for $6.90 ($10,350) and that's net $3,350 ($6.90 per long) and returns $22,500 for a $19,150 profit (192%) if TGT is over $65 in Jan 2020.
It's a long way from Jan 2020 but already the short $52.50 puts are down to $1.85 ($1,850) and the $50/65 bull call spread is way in the money at net $11 ($16,500) for net $14,650, which is a profit of $11,300 (337%) and another $7,850 (53%) more to be made over the next 18 months – not bad for a trade that's 20% in the money to start!
Thursday, Aug 5th we liked Barrick Gold (ABX) as a gold play and our trade idea was: 
I think gold is just right at the moment.  It's too easy to make money mining it at $1,250 (ABX averages less than $900) so more supply comes on-line and there's no particular major uptick in demand and people sure aren't worried about anything (see VIX) so why would gold go up?

ABX, on the other hand, is ridiculously undervalued as they have 90M ounces of gold ($114Bn) in proven reserves but, more importantly, at a $350 spread to mining costs so $31.5Bn and you can buy the entire company at $16.42 for $18.8Bn.  I don't know of many better ways to turn $18.8Bn into $31.5Bn and you are still getting fantastic upside leverage if gold prices go up.
​
​
We already have plenty of ABX but, as a new trade, I'd go with:

Sell 10 ABX 2020 $15 puts for $1.95 ($1,950)

Buy 20 ABX 2020 $13 calls for $5.15 ($10,300)

Sell 20 ABX 2020 $20 calls for $2.15 ($4,300) That's net $4,050 on the $14,000 spread that's $6,800 in the money to start.  Upside potential is $9,950 (245%), which is really good as it's a fairly conservative play.
Unfortunately, ABX has gone lower and is now trading at just $13.41, barely in the money and below our put line.  The 2020 $15 puts are now $2.45 ($2,450) and the $13 ($2.20)/$20 ($0.48) bull call spread is net $1.72 ($3,440) for a net $990 on the spread, which is a $3,060 (309%) loss.  We still like ABX long-term so this trade calls for the following adjustment:
Roll the 20 2020 $13 calls at $2.20 ($4,400) to the 2020 $10 calls at $4.10 ($8,200) for net $3,800
Buy back the 20 short 2020 $20 calls for 0.48 ($960)
That's an aggressive adjustment that leaves the short $15 puts (as we still like the target) and invests another $4,760 to move the now-naked calls to the $10 strike.  That raises the total price of the trade to $9,810 or $4.90 per contract so our break-even is $14.90 on the $10 calls or about $14.95 on the total trade.  As a new trade, it's net $7,240 – not a huge difference.
Tuesday, Oct 17th we liked two trade ideas:
I like IBM into earnings, by the way, you can sell 5 2020 $130 puts for $12 ($6,000) to net in for $118 and leave it at that or you can add 5 2020 $130 ($22)/$160 ($9.25) bull call spread at $12.75 ($6,375) to net 0.75 ($375) on the $15,000 spread with $29.25 (3,900%) upside potential if IBM gains 10% in two years and your worst case is owning IBM at net $130.75.
​
​
IBM is pretty much where we came in after a nice run to $170 but I'm confident we made money because we took a nice, conservative position where we sold premium to suckers and now 9 months have gone by.  In fact, the 2020 $130 puts are now $9 ($4,500) while the $130/160 bull call spreads are $13.80 ($6,900) for a net of $2,400 which is up $2,025 (540%) but still with the potential to make another $12,600 (525%) from here – so great for a new trade as well!  
By BEING THE HOUSE and NOT the Gambler – we are able to have huge wins on trades, even when the underlying stock doesn't go anywhere – that is a TREMENDOUS advantage to our trading system.
WSM/Baron – That's an old favorite of ours.  I have been slow to get back in, even though they are back where we entered (and out as they got to $80) since I really don't like Pottery Barn but I do still like the company, making a barely growing $300M with a $4.3Bn market cap at $50.50, what's not to love?
​
​
Anyway, we don't pay retail for the stock so we can add it back to the LTP:

Sell 10 WSM 2020 $40 puts for $5.40 ($5,400)

Buy 20 WSM 2020 $47.50 calls for $9.20 ($18,400)

Sell 20 WSM 2020 $57.50 calls for $6 ($12,000) That's net $1,000 on the $20,000 spread that's $5,000 in the money at $50 so the upside is $19,000 (1,900%) at $57.50 in 2 years and the downside is being a long-term owner of WSM at $41 (20% off).  Not a bad worst case!
Well, this one was no problem at all.  There was all the time in the World to fill our value trade until suddenly the opportunity was gone as WSM blasted higher on their last earnings report.  Now the 2020 $40 puts are $2 ($2,000) and the $47.50/57.50 bull call spread is $6.20 ($12,400) for a net of $10,400 which is already up $9,400 (940%) but that's only halfway to goal so you can still score a double entering this trade long after we made the first 900% – isn't that great?
Tuesday, Oct 24th we had two more trade ideas to share:
WHR/Baron, Albo - I'm liking them more if Kenmore is still being made by WHR.  That makes this fairly inconsequential.  I imagine that 3% number is correct for the WHR brand but Kenmore is huge, hard to imagine they are including that.
​
​
Anyway, this is what we call and Option Opportunity so let's take advantage of the sell-off and sell 5 of the WHR 2019 $130 puts for $7 ($3,500) in the OOP and, in the LTP, let's sell 5 of the WHR 2019 $155 puts for $15 ($7,500) and see how things go.
Here's another example of a trade that has not gone our way (WHR was $180 at the time, now $154) but, because we sold premium, the outcome is not so bad.  The Jan $130 puts are still far out of the money and just $3.10 ($1,550) so up $1,950 (55%) so far and still a nice trade to make from scratch.  The $155 puts are at the money but only 6 months left to go now and they have fallen to $11.50 ($5,750) for a $1,750 (23%) gain, which is just fine for a stock that went 20% against us, right.  I'm very confident in WHR long-term and, from scratch, I'd go with the same puts in 2020 as the 2020 $130 puts are $9.75 and the $155 puts are $20, netting you in for $135 – a great deal!  
GILD/Lunar – Well, they are up over 20% since our bottom at $65 and we have a 3/4 covered 2019 $60/75 bull call spread and short $65 puts so my thoughts are I'm very happy with that – it's already up $20,000 our of $30,000 potential and, if they dip on some earnings disappointment, I may want to get more aggressive but most likely they will be over $85 after earnings.
​
​
As a new play on GILD, I like the 2020 $75 ($15)/$90 ($9) bull call spread at $6 .  You can buy 10 of those for $6,000 and sell 5 of the 2020 $65 puts for $6 ($3,000) to net into the longs at $3,000 with a $15,000 payoff at $90 and a $12,000 profits (400%).
As you can see, the stock hasn't gone anywhere for us but you know what that means – we win!  Don't you think this should be your default trading style when we don't even need the stock to go up to make tons of money?  It is truly amazing to me that I can show people how these trades work, over and over again yet they still instist on playing riskier strategies – go figure!  Anyway, so far the 2020 $65 puts are down to $4.85 ($2,425) and the $75/90 spread is barely in the money at net $5.50 ($5,500) so net $3,075 is up a pathetic $75 (2.5%) but lucky you as it still makes $11,925 (387%) from here!
Thursday, October 26th we thought we were catching a nice dip as Celgene (CELG) tumbled on earnings but they are much lower now though, as I noted, it was our intention to double down as they went lower:
CELG/Albo – A stock down 20% in a day is generally waiting for an excuse to go lower.  They lowered targets all the way out to 2020 but it is still $7 per now $96 share so p/e around 14 is not terrible so, if it's right for your portfolio, keep an eye on the short 2020 $80 puts, now $10 – as that's a nice entry and then maybe the $80 ($30)/110 ($16) bull call spread at $14 and you've netted in for $4 on the $30 spread that's 50% in the money.  In fact, though I think we can do better, we can start with 5 units in the LTP as that costs us just $2,000 of our cash but makes $15,000 if CELG recovers in 2 years*.*  
​
​
Keep in mind, Albo, that we intend to at least DD once on this small entry so if it goes lower, we'll be THRILLED to step up our position.
One nice thing about selling puts on a steep drop is you tend to get a great premium.  Despite being lower now, the stock has calmed down so the 2020 $80 puts have dropped to $7.85 ($3,925) and the $80/110 bull call spread is still $11 ($5,500) for net $1,575 so down $425 (21%) is perfect for a new trade or that double down we were meaning to make!  We will do the official move in the LTP next week, when we review our Member Portfolios.  
So that's 10 winners out of 13 trades for September and October and we still like our losers though 10/13 is only 77%, which brings down our percentage but TEVA saves us by moving to the win column so it's 40 and 6 (86.9%) for 2017 through October!   The Sept/Oct trades made a combined net of $59,615 in gains (so far).  
Slow and steady wins the race – especially when you learn to sell premium and Be the House - NOT the Gambler!
​