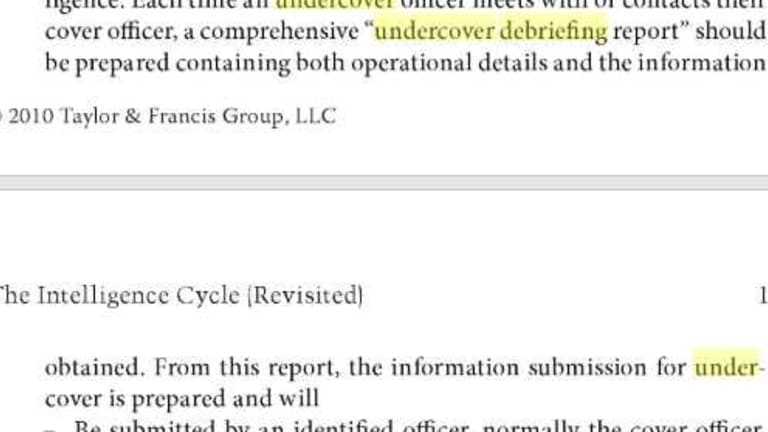 Monday Market Movement – Trump has his First Debriefing
We're taking another whack at shorting the Futures this morning.
President Trump is meeting his handler this morning.
It's a private meeting, of course, and whatever goes on from there we will only know from what Trump and Putin say about it but, fortunately, both men are well-known for giving the public faithful accounts of their actions behind closed doors, right?  According to protocols, however, Putin at least should have a report and maybe one day we'll get to see it.
Futile though it's been, we're taking another whack at shorting the Futures this morning as noted in my 7:21 note to our Members:
On the whole, I still like the short side and we'll be looking to cash a lot of positions in our portfolio reviews.  /NQ below 7,400 (tight stops above for all) is good as is, /YM 25,000, /ES 2,800 and /RTY 1,690 – 3 below and short the laggard is the safest way to play but I'm hoping NFLX disappoints and hurts the Nasdaq and, of course, it's time for negative AAPL rumors!
Powell testifies before Congress for the first time tomorrow – that's a biggie.  June Retail Sales this morning, Industrial Production tomorrow, Housing Wednesday and the Beige Book and NY and Philly Feds this week too!  So plenty of data to chew over.
​
​
Also we are finally into earnings season and we're off to an exciting start with very high expectations which may lead to some nice shorting opportunites on high-flyers like Netflix (NFLX), who report this evening.  
​
​
​
As you can see from the chart above, Netflix is anticipated to move 9.3% on earnings but usually doesn't move that much and they are just below the $400 line so we're talking about $37!   The problem is traders don't know if it's $37 up or $37 down but you can sell the Aug $420 calls for $14 and that's a fun way to short the stock.  I'd sell 2 of those for $2,800 and buy 3 Aug $450 ($60)/400 ($25) bear put spreads for $10,500 so net $7,700 on the $15,000 spread and your break-even is about $422.50 – anything below that is profit!
Sketchers (SKX), on the other hand, is undervalued at $31.29 and their options are, not surprisingly, pricing in a 15% move since the stock fell from $42 to $28 (down 33%) after last earnings were disappointing.  Most of the rising costs in their Q1 report were from INVESTMENTS but idiot traders don't like companies to invest in the future and Sketchers is ambitiously moving to make themselves a global brand – that's expensive!  Expensive but worth it as China grew 30% with 4.4M pairs sold and overall international growth was 62.1%.
SKX won't turn around this Q, they hired a lot of people and are building distribution centers in China and Europe.  Since expectations are way down, I doubt they will disappoint again so we may as well take advantage of the high volatility expectations to sell some premium for our Long-Term Portfolio.  Since we REALLY don't mind owning them long-term, we can aggressively sell puts:
Sell 10 SKX 2020 $30 puts for $5.25 ($5,250) 
Buy 20 SKX Jan (2019) $28 calls for $6 ($12,000) 
Sell 20 SKX Jan (2019) $34 calls for $3 ($6,000) 
That's net $750 on the $12,000 spread that's $6,000 in the money to start and our break-even is $29 so SKX has to drop $2.29 before we have any concern at all.  We're doing the 2019 bull call spread to take advantage if theres a quick move higher as those will hit $5 of our $6 goal if, for some reason, SKX pops back to $40 (not counting on it).  Still, $35 is a very realistic goal for the year's end.  The upside potential on the play is $11,250, which is a 1,500% return on cash if SKX goes 10% higher and our worst case is being forced to own 1,000 shares of SKX at net $30.75 – just a bit below where it is now.
That's how we use options both to leverage our gains and hedge against losses at the same time!  
We'll look for more fun opportunities as the week continues.