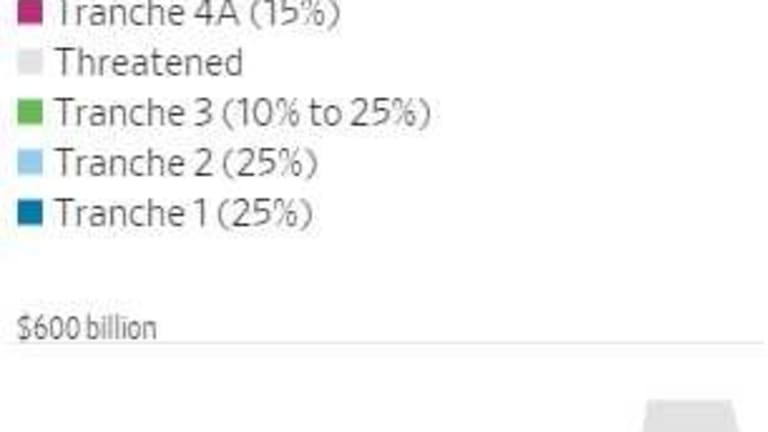 Monday Market Movement
We have a Trade Deal – now what? Now there is going to be more pressure on the numbers, going forward, to show us...
We have a Trade Deal – now what?
Now there is going to be more pressure on the numbers, going forward, to show us genuine improvement and every Corporate Profit miss can't be excused by "tariff issues" but, other than that, life goes on.  Over the weekend, the US and China offially agreed to "Phase 1" of a trade deal but there are still 25% tariffs on $250Bn in Chinese goods and China hasn't cut tariffs on our goods at all.  Trump agreed to cut tariffs on $150Bn worth of Chinese goods from 15% to 7.5%, giving up $9Bn of his $77.5Bn tariff slush fund – as I predicted, Trump would not let that money go as he needs it to win the 2020 election.
Not only that but none of this actually goes into force until February so, for now, nothing at all has actually happened other than the US delaying the additional tariffs that were threatened to begin on the 15th.  As noted by the WSJ: "Neither government submitted a full text or even a detailed summary of the deal, hamstringing efforts to determine the winners and losers in the world's two biggest economies or the quality of the agreement."
Chinese negotiators struck a more cautious tone. At a hastily arranged press conference at the main propaganda department in central Beijing, senior Chinese economy officials didn't disclose much detail, except to confirm that both sides had reached an agreement in principle.
Vice Commerce Minister Wang Shouwen, one of China's lead negotiators, said the U.S. had agreed to remove the remaining tariffs on Chinese products "in stages." Mr. Lighthizer said there was no such agreement on that, and suggested China believes further reductions could be negotiated in later phases of the deal.
Overall, does this really seem like something that should be driving the markets to record highs?  We expected to see 3,300 on the S&P following a Trade Deal with China but since then, our expectations have been lowered and now traders are acting like this partial deal deserves the same sort of boost of market confidence that a full deal would have brought.  That's obviously ridiculous when you think about it and, very clearly, traders are not thinking about it…
The last Options Expiration of the Decade happens on Friday and we also get yet another estimate (the 3rd) of 3rd Quarter GDP, which has been hovering at an anemic 2%.   3 Fed speakers tomorrow (Kaplan, Williams and Rosengren) but then just Evans on Wednesday and we're done with those jokers for the week.  Other than that, we'll have the Empire State Manufacturing Survey, PMI, Housing, Industrial Production, Philly Fed, Leading Indicators, Personal Income & Outlays, the KC Fed and Corporate Profits – so lots of fund data that still gets to use tariffs as an excuse for disappointing.
We also have some significant companies reporting earnings this week – so let's not be complacent as FDX, MU, GIS, DRI, NKE and KMX are all potential market-movers:
KMX has blasted higher since our pick on Sept 23rd, when we felt $85 was way too low and it became our first official new bullish call after closing out our Member Portfolios the week before.  At the time, our trade idea was:
You can sell the 2022 $70 puts for $8 and that's net $62 – I think that's very reasonable and, in the LTP, I would sell 5 for $4,000 and then see how things play out but we have no LTP at the moment – so we'll just see how it goes.
We'll see how the earnings go but it's up a lot faster than we thoght so earnings might relatively disappoint on Friday but still very confident $70 will hold up over the long run.