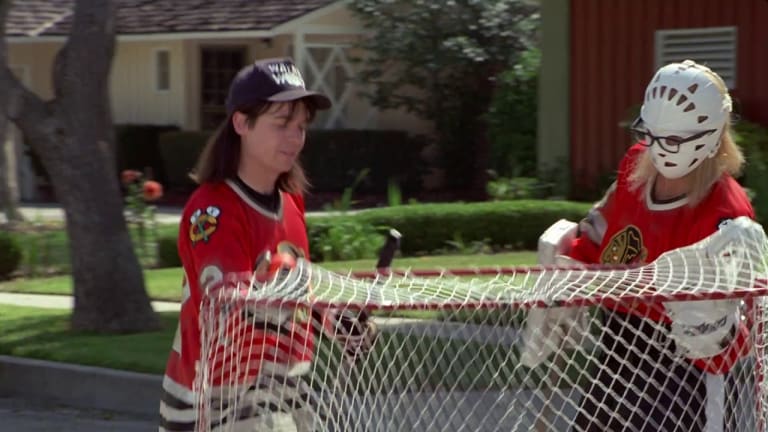 Monday Market Momentum – Lost Due to Trade Setback
Over the weekend we had a little setback in the trade negotiations as Trump said he has NOT agreed to remove...
Trade off!
Over the weekend we had a little setback in the trade negotiations asTrump said he has NOT agreed to remove tariffs on Chinese goodsand that news came after Chinese markets had closed on Friday so this morning,  the Shanghai Composite wwas down 1.8% and Hong Kong's Hang Seng dropped 2.6%.
Also in Hong Kong, tensions escalated even further this morning as the police opened fire on protesters while Hong Kong's Governor said the Govevernment won't "yield to violence."  A man was also "set on fire" – apparently by the protesters.  Around midday, crowds of office workers were seen fleeing clouds of tear gas filling the streets. Some rushed into the lobbies of buildings to seek shelter and poured water over their eyes to relieve the pain. Police made a number of arrests as people chanted abuse at them.  
Combine that level of chaos in a densely packed city AND have the market start to collapse – that's a recipe for disaster and one of the main reasons we've been leary about re-committing our capital to the market.  Chinese protests, however, also gave us our shorting premise on Booking.com (BKNG), as we discussed last week in our Short-Term Portfolio Review.  We felt the earnings would be impacted by the protests – which have been going on all quarter and we got a nice dip in BKNG on earnings, leading to a massive $18,872 (19%) portfolio gain in just two days – your welcome!  
Our BKNG spread is now up $34,600 out of $40,000 potential in just two months but the way we've set it up is to generate quarterly premium income selling puts and calls – and it's right on track to make us $40,490 this quarter alone so no, we're not going to be cashing in this one early – despite the massive gains.  This is why I started Phil's Stock WORLD 15 years ago – Global Events matter, Politics matter – and most investing sites ignore them or only pay them lip service at best and ignore them at worst, while we find ways to profit from them instead!
We will be starting a brand new portfolio on Wednesday asI'll be on Money Talk at 7pmand we cashed out our prior Money Talk portfolio up 148% in two years so we'll see if we can repeat the magic in this cycle – possibly starting off with an early Trade of the Year Idea – since it's almost Thanksgiving anyway.:
Our Trade of the Year for 2019 was IBM, which we announced way back on Nov 21st, 2018:
This is our favorite kind of market because so many stocks are going at ridiculously cheap prices as babies get thrown out with the bathwater and we just cashed in $100,000 worth of hedges and we're either going to plow the money back into $300,000 worth of additional hedges (if the weak bounces fail) or we'll put the money to work buying $300,000 worth of longs for $100,000 – either way, we're going to have a good time!
IBM, for example, came back down to our buy zone ($115) yesterday and our Top Trade Alert from Oct 31st was:
Sell 5 2021 $120 puts for $20 ($10,000)
Buy 15 2021 $120 calls for $11.30 ($16,950)
Sell 15 2021 $145 calls for $5 ($7,500) That's a net $550 credit on the $37,500 spread so $38,050 upside potential (6,918%) if IBM is over $145 in Jan 2021.
We got a quick $10 pop but now it's fading back but we love IBM, who have made $6.7Bn in the first 3 quarters of the year yet you can buy the whole company for $105Bn at $117, which is about 10x current earnings.  That's for a company that made over $12Bn a year all decade except last year, when they took restructuring charges and reorganized the company to accomodate future growth.  Nonetheless, "investors" panicked out of the stock and continue to do so, despite almost being back to normal $10Bn+ earnings already.  Idiots – did I mention that the average investor is an idiot?  Keep it in mind…
IBM's CEO, Ginni Romettyjust bought $1M worth of stock at $117and another $2M for her retirement fund along with a couple of Directors who bought $250,000 each recently.  Now, when Elon Musk buys $1M worth of TSLA stock, I'm quick to point out it's just a stunt ashe's worth $22Bnand most of that money is tied up in TSLA stock so all he's doing is pumping up his own bank account by creating a stir.Ginni is no slouch but worth "just" $45Mso, when she puts $3M into her company's stock – it's making much more of a statement, isn't it?
As you can see, they've also been busy buying back their own stock, at a pace of about 8% per year, which means that $10Bn+ in earnings will be divided by a lot less shares going forward than it was in 2016.  IBM did overpay for Red Hat (RHT) at $34Bn but it's money that was burning a hole in their pockets anyway and they had strategic reasons for doing so and no, there won't be a bidding war because RHT will owe IBM $975M if they don't complete the deal – the opposite of a ususal buyout condition.
RHT only makes $250M a year on $3Bn in sales so, on the surface, it seems insane for IBM to buy them but Red Hat has 33% of the Global Server Market (and it's the fastest-growing) and, though Linux is basically free, those same companies buy hundreds of Billions of Dollars in Services, which Microsoft (MSFT) is able to parlay into $60Bn worth of sales and $10Bn in profits.  NOW does buying RHT make sense for IBM?
Red Hat is IBM's foot in the door to customers who do buy all those services that IBM sells – just not from IBM.  Now the first interacton they will have is with IBM sales people, coming to the office to deliver their free version of Linux while discussing all the ways IBM can help them install, host and service that software – it's brilliant actually…
That's why IBM, who were our runner-up for Stock of the Year in Nov 2015 at $140, are now our official stock of the year at $117 and that makes the above trade our PSW Trade of the Year and usually we promise to give people who buy an Annual Subscription between now and Dec 31st a full year bonus if our Trade of the Year doesn't make 100% before the renewal next year(you don't have to make the trade but you do have to subscribe), but this one is so cheap we'll simply guarantee that, by November next year, this trade makes at least $5,000 – or your renewal is FREE!
Well, it's November so let's see how we did with IBM significantly off its highs (we cashed out in late September): 
5 IBM Jan 2021 $120 puts are now $7.45 ($3,725) 
15 IBM Jan 2021 $120 calls are now $22.20 ($33,300) 
15 IBM Jan 2021 $145 calls are now $8.50 ($12,750)
That's net $16,825, up $17,375 (we had the credit to start) and that's up 3,159% in a year but only "on track" to make the full $38,050 if it gets back over $145 into next January.  While making another $20,675 (118%) in 14 months would probably be the Trade of the Year for most sites – it doesn't qualify for us anymore as our Trades of the Year are the trade we fell is most likely to generate at least 300% returns over the next two years.
Notice that IBM was $115 when we made the trade and still short of target at $137 but we've already made almost half of our potential gains because the options PREMIUM that we sold has decayed considerably – and that is the secret to all of our success.  We are not Options Strategists – we are FUNDAMENTAL investors who use options both to Leverage our Trade Ideas as well as to Hedge them – it's a very powerful combination that gives us a tremendous market advantage.  IBM went up $22 (19%) and our trade returned 3,159% on cash!
At the moment, I have no idea what our 2019 Trade of the Year will be.  We will be discussing it in our Live Member Chat Room today and tomorrow.  We are still in the thick of earnings season with hundreds of companies still reporting this week though most of the big boys have gone so we're better able to make guesses on the remaining plays.  This week we have:
Cisco (CSCO) to me is a long-term no-brainer though this past Q may have been impacted by tariffs and that may also cloud (get it?) their outlook.  CSCO makes about half their money selling Infrastructure Platforms these days, 25% on Network Services and the rest is Applications and Security Tech.  They also have $9Bn in cash sitting around with $52Bn in sales generating $12Bn in profit and you can buy the whole company for just $207Bn at $49 – a p/e of 17.25 that should go much lower over time.
At the moment, you can sell the 2022 $45 puts for $6.50 and that gives you a net entry of $38.50 and we can use half of that money to buy the 2022 $42.50 ($9.50)/50 ($5.80) bull call spread at net $3.70 for an overall net $2.80 credit on the $7.50 spread so 10 of those costs $2,800 and can return $7,500 at $50 for a profit of $4,700 (167%)
We have 7 Fed speakers this week including Chairman Powell on Wednesday morning.  Fed GDP expectations have been crashing this month and, if we lose our trade catalyst, it may be a lot harder to maintain these market highs.