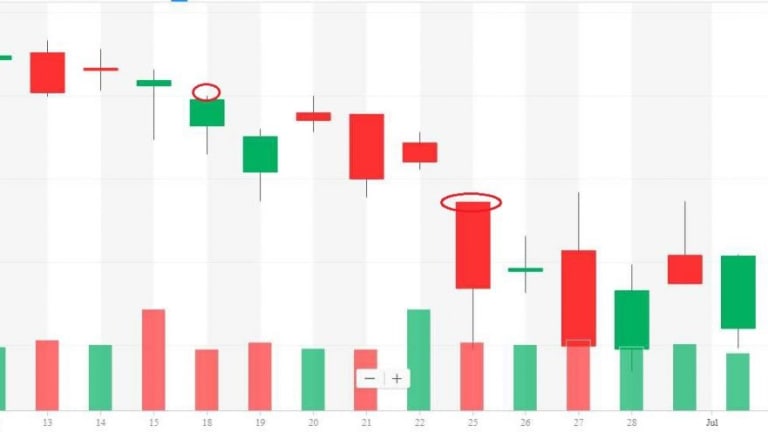 Meaningless Monday Market Movement – Time for Earnings
The markets seem to be unconcerned about the opening round of the Trade Wars.
It's Monday so we must be up in the Futures, right?
Monday mornings have market the high for the week in 3 of the past 4 weeks (last week being the exception but it was low-volume, holiday training), so we're not taking today's open too seriously, especially at the start of a data-heavy week that gives us Consumer Credit this afternoon, Small Business Confidence and Job Openings tomorrow morning, PPI on Wednesday along with a likely disappointing Petroleum Status Report, CPI on Thursday and Friday, not only do we have Import and Export Prices and the Michigan Sentiment Survey but we'll have earnings from 5 big banks to kick off the season (C, FRC, JPM, PNC & WFC).
So far, the markets seem to be unconcerned about the opening round of the Trade Wars though shots have been fired with the US imposing $34Bn worth of 25% tariffs (taxes) on flat-screen TVs, aircraft parts and medical devices and China has fired back with $34Bn worth of tariffs on US goods including soybeans, Autos and lobsters. Another $16Bn from each side is expected to be announce Thursday, as Trump heads off to Europe to fight with NATO on the way to kissing Putin's ring next week (read the excellent article from New York magazine titled: "Will Trump be Meeting with his Counterpart of his Handler?").
Whether Trump is actually just a Putin puppet or whether he decides on his own to do things that destroy Democracy and benefit Putin, there sure is a lot of chaos and turmoil out in the World that is already disrupting global trade, global business and global economies – simply not the kind of environment in which you expect the market to be making new highs.  
Oil (/CL) is trading $30 (75%) higher than it was last July and you KNOW that's going to impact the consumers by turning $40 fill-ups into $70 fill-ups and even once a week for 200M cars is $6Bn per week ($312Bn/yr) of after-tax income taken away from US consumers that they used to spend on something else.  Even if 2M new jobs were created and those workers were all paid $1,000 per week, after tax they would only make up about 15% of that drop in overall consumer buying power. 
As we begin to hear earnings reports this week and next, it's not going to be about last quarter's earnings, which are boosted by tax cuts, but about forward guidance with not only tariffs but a very tight, and very expensive, labor market AND a rising rate environment that puts a strain borrowers. We've already heard from manufacturers like Harley-Davidson (HOG), Ford (F) and GM (GM), who are warning that tariffs will directly impact their businesses but soon we'll hear from the beef and soy exporters and the shippers who expected to send them to China and whiskey will get 25% more expensive than local brews in China as well.
The ability of tariff-hit companies to weather the conflict may partly depend on the amount of stock they managed to import before higher levies kicked in. But once those supplies run down, they'll have to absorb the tariffs or pass them on to customers.   Tesla, for example, raised prices for its Model S and Model X by 150,000 Yuan to 250,000 Yuan after the additional tariffs, according to a sales representative. That would take the retail price of a Model S to as much as 1.47 Million Yuan. 
"There's a high-end portion of 10 percent: restaurants where people pay thousands of yuan for a steak, who said they still need American beef. But the vast majority say they cannot accept any cost increase," a Chinese importer said. "If we try to even push 5 or 10 percent of the cost to them, they will switch to other types of beef."  Suzhou Huadong, which has annual revenue of about 3Bn Yuan, has suspended any further deliveries from U.S. ports. "We are not going to let them onto the sea if this is not resolved," the company said.
These are all very real issues that are NOT going to be resolved overnight, nor will their effects be truly felt for quite a while – but that's no reason to just ignore them.
Please, be careful out there!