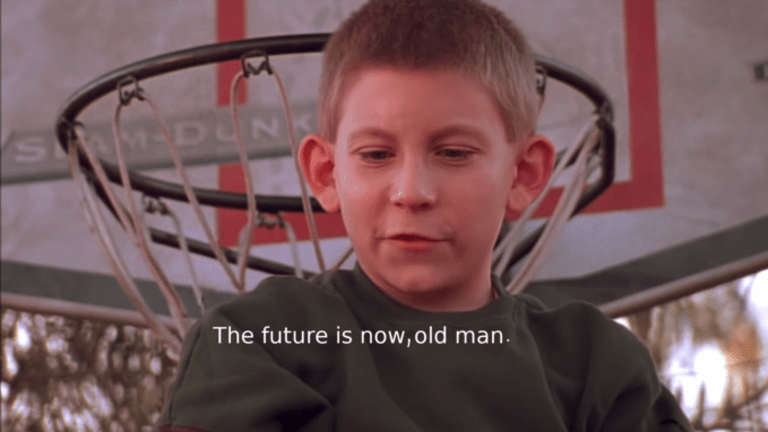 Future Stock Thursday – Building a Portfolio for the 21st Century
The Future is Now! I was posting some news on Tuesday in our Live Member Chat Room and McDonalds (MCD) was selling...
The Future is Now!
I was posting some news on Tuesday in our Live Member Chat Room andMcDonalds (MCD) was selling Artificial Beef (BYND), theFreeport LNG Terminal was coming on-line in Texas to supply Japan with Liquefied Natural Gas,Virgin Galactic (SPCE) got an upgrade based on Hypersonic TravelandWal-Mart (WMT) is testing Autonomous Grocery Deliveries.  I wasn't looking for them but that was all in one morning's news, which led me to comment to our Members:
I'm thinking we should put together a portfolio of "Future is Now" stocks like SPCE – Something that represents the leader in each Future Field like CRSP, ISRG, etc…
As I noted in yesterday's Live Trading Webinar, it's tough to pick winners this early in the game but we can pick the sectors that are likely to be important in the next 10-20 years and then, within those categories, we can find stocks we currently think are a reasonable value within a growing sector.  In yesterday's Member Chat Room and during the Webinar, we came up with the following ideas:
Virgin Galactic (Space Tourism) – SPCE
Tesla (Electric, Self-Driving Cars, Battery Storage) – TSLA
Beyon Meats (Plant-Based Meat) – BYND
Sunpower (Solar Cells) – SPWR 
Lockheed Martin (Fusion, Weapons) – LMT
Disney (Entertainment, Virtual Reality, Robotics) – DIS 
Xylem - (Water Conservation and Treatment) – XYL 
Waste Management (Recycling, Reusing) – WM 
Crisper (Gene Thearapy) – CRSP
IBM (AI) – IBM
Qualcome (5G…) – QCOM
Intuitive Surgical (Robot Doctors) – ISRG 
Ballard Power, Plug Power, Fuel Cell Energy (Hydrogen Fuel Cells) – BLDP, PLUG, FCEL (not sure which)
Amazon (Smart Homes, Smart Devices, Drone Delivery, On-line Shopping) – AMZN 
We're very open to additional suggestions and, over the next few days, we'll be refining this list and then deciding who the actual leaders in each space is and then deciding what the best plays to make in each category are going to be and then we'll have a new portfolio.  Easy peasy!
Not much going on otherwise, the Fed didn't raises rates yesterday and that dropped the Dollar back below 97, so down 1.5% for the month and the S&P is right where we started the month, at 3,150 so, in Dollar terms, your S&P stocks may now be exchanged for 1.5% weaker Dollars than they could be on Dec 2nd.  Is that progress?
https://www.finviz.com/fut_chart.ashx?t=ES&cot=138741,13874A&p=h1&rev=637117392538013350