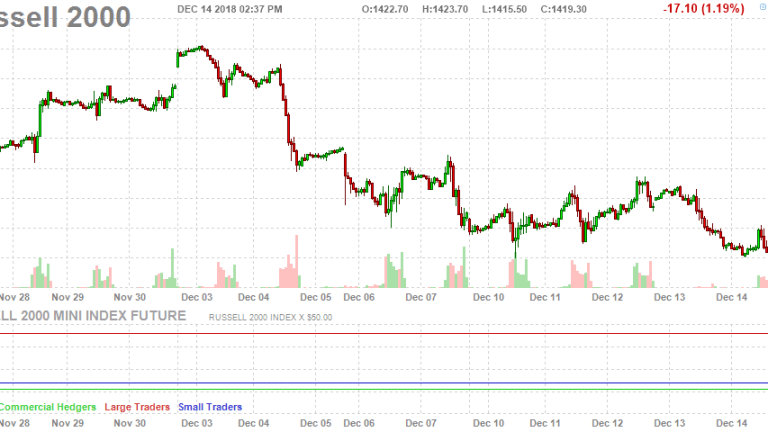 Faltering Friday – Poor China Data Ends the Week on a Down Note
Phil - " Those are the kind of trade set-ups we like to look for in our Futures trades."
​
Now what?
China's Retail Sales were "only" up 8.1% in November, below expectations of 8.8% and below October's 8.6% gains and Auto Sales were a real disaster, with a 10% drop from last year, the worst result in 7 years while Industrial Output rose 5.4%, missing the 5.9% expected.  Exports and Imports also slowed but, overall, China is still on track for their 6.5% GDP goal for the year – effectively getting the "soft landing" they had been looking for – trade war or no trade war.
"China's economy, if it's in trouble, it's only in trouble because of me," Donald Trump told Fox News in an interview on Thursday.
Meanwhile, US Retail Sales were strong at 0.2%, double the 0.1% expected and October was revised up to 1.1% from 0.9% so all is still well with US Consumers so I don't see any reason why we should be putting in new lows, which would be 24,000 on the Dow (/YM), 2,600 on the S&P (/ES), 6,550 on the Nasdaq (no way) though the Russell (/RTY) is testing 1,420 for the 2nd time in a week so that would be the best line to make a bullish bet at.
​
Speaking of Futures trades, we got a nice move in Gasoline (/RB) yesterday that netted a lovely $7,634 gain on 3 contracts off the $1.42 line as Gasoline was getting stupidly low again, also testing the same bottom we played last week.  It's often worth playing double bottoms for bounces – especially if you keep tight stops below the line so that your risk is far less than the potential reward – those are the kind of trade set-ups we like to look for in our Futures trades.
We also look for patterns and, so far, all of this week's pre-market moves have been erased and this morning, at 8:50 am,/YMis down 188 at 24,400 and that's a great line to play bullish off of as 24,400 should be good support and, if it isn't, then take a quick loss and try again at 24,000.  The same goes for 2,625 on/ES, 6,700 on/NQand, as noted, 1,420 on/RTYso it's a great moring to take some futures longs as a 180-point recovery on the Dow would be good for $800 per contract – definitely worth a shot!
More Brexit worries are causing the Dollar to spike and that's putting pressure on the indexes, which are down about 0.7% in direct relation to the Dollar gain so it's nor really a sign of weakness – simply a currency adjustments – another good reason for us to take a stab at some longs as the Dollar is not likely to move over 97.40 into the weekend since the US certainly has problems of our own – including a President who may be led out of the White House in handcuffs.
We'll have to see how today works itself out – we've generally called a bottom here but it's pending holding these bounce lines so we are ready to slap on some more hedges if things get worse but you can't go by what you see on the Futures, as we've had several 500-point reversals in the past couple of weeks and I'm sure there are more ahead.
Have a good weekend,