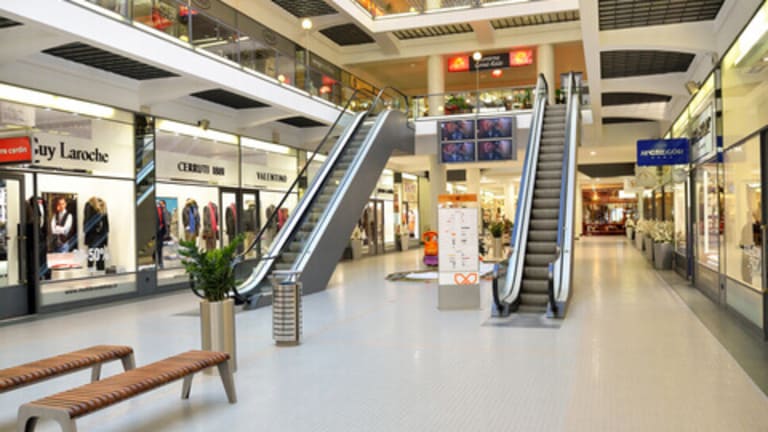 Fa La La Friday – The Weekend Before Christmas
'Twas the weekend before Christmas and all through the mall,
'Twas the weekend before Christmas and all through the mall,
No shoppers were shopping – no shoppers at all!  That's right it's the last shopping weekend of the Retail Apocalypse and there are 9,302 less places to shop than there were last Christmas asthat's the amount of store closings this year.  Thousands more store closings could be on the way in the coming years as online shopping continues to replace purchases at physical stores and eat into retailers' profits. High debt levels and rent have also burdened traditional retailers. 
Payless, Gymboree, Charlotte Russe and Shopko all filed for bankruptcy and closed a combined 3,720 stores, according to Coresight. The majority of those were because of Payless, which filed for its second bankruptcy in February and shuttered 2,100 US stores.  Discount chain Fred's filed for bankruptcy in September and closed 564 stores. Forever 21 also filed for bankruptcy that month and said it will close up to 178 stores. Forever 21's closures are not in Coresight's report since they are not finalized.  Other retailers, such as Ann Taylor parent Ascena Retail, Family Dollar, GNC, Walgreens, Signet Jewelers, Victoria's Secret and JCPenney, slashed their store footprints to save money and prop up higher-performing stores.  Family Dollar closed 359 this year, while Signet, the parent company of mall stalwarts Kay, Jared and Zales, announced 159 closures.
According to UBS, Online Sales are currently 16% of Retail Sales and will rise to 25% by 2026, which could, in turn, force up to 75,000 additional stores to close, including 20,000 clothing stores and 10,000 consumer electronic stores.  Moody's lowered its outlook on Department Stores heading into the holiday season but it shouldn't affect things much as retailers like Macy's (M), Kohls (KSS), Gap (GPS) and L Brands (LB) are already in the bottom 20 of the S&P 500 in 2019 performance. 
As you can see on the chart – it's not so much that ECommerce has really LOWERED the amount of shopping at malls as it has, very clearly, killed its growth.  Stores are closing, in large part, because the ambitions of the Retailers exceeded the reality of their ability to add sales over time as they have fluctuated around the $150Bn mark for this entire century (so far).  
On the other hand, ECommerce has exploded and is now as big as Mall Shopping but, fortunately, it's not a zero sum game and people do seem to like to do both.  Tomorrow is "Super Saturday" – the last Saturday before Christmas and it's actually bigger than Black Friday, which is merely a marketing attempt by the Retailers to generate excitement early in the season.  148M people are expected to hit the malls this and that would be up over 10% from last year, and if correct, would be a real boost for the beleaguered Retail Sector.
With the economy better, more people working and wages rising slightly, the amount spent per shopper is likely to improve as well.  That's why we are keen on Macy's (M), Limited Brands (LB) as well as Tanger Factory Outlets (SKT), two retail names we feel have been unduly sold off.  All have been Top Trade Alerts for our Members recently, M on 12/9, LB on 11/25 and SKT on 8/1 - none of made much progress but we do like them all still as new trade ideas.
We'll have a better idea next week as to how this holiday shopping season is shaping up but Christmas Eve is Tuesday already – so I expect a whole lot of last-minute shoppers to finally fill up those empty malls this weekend.
"Just there waiting to be filled

With someone else's stronger will

Just some reason to survive

With empty, empty

Empty lives" –Graham Parker
Have a great weekend,