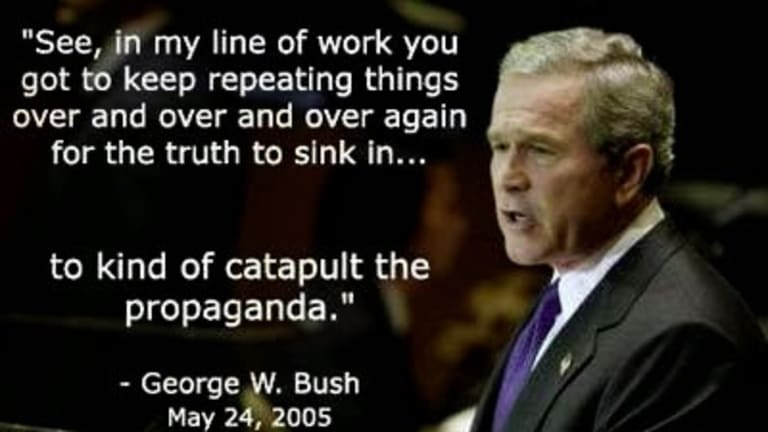 Enthusiastic Thursday – Dressing the Windows for the Holidays
There was no margin at all in the bull call spread – it was a play that could have been done in an IRA.
Propaganda!
That's what you are seeing in the markets this morning. What do "THEY" want you talking about with your friends and relatives at the weekend barbeque? They want you to tell everyone how resiliant the markets are and how you "can't lose" on bullish bets and how buying the dips is a brilliant strategy. Why? Because every good Ponzi scheme needs a fresh round of suckers to keep things going!
Since our down days on Aug 17th and 18th, market volume has vanished and our "recovery," such as it is, has been very narrowly based – with just a few of the market-moving stocks taking the indexes higher, which forces the ETF algorithms to BUYBUYBUY – without the need of human intervenetion.
Here's a look at the volume on the S&P 500 ETF (SPY) over the past 10 days:
​
​
We've had 4 down days where 365M shares were traded, 3 up days where 186M shares were traded and 3 neutral days where 157M shares were traded. Even yesterday, where we had a strong finish, had advancing volume of just 1.42Bn on the NYSE and declining volume was 1.16Bn while the AMEX has more declines (36.5M) than advances (29.2M) by a wide margin. This is NOT what a real rally looks like.  
And, if you think I'm just being paraniod – ask the NYSE, who just this morning have proposed a 5-minute delay for announcements after the market close to combat "sophisticated trading algorithms that scan English-language text in search of signals to buy or sell stocks." The auctions determine the end-of-day price for thousands of NYSE-listed stocks. The NYSE is trying to address a problem that has been around for years, but has gotten worse with the rise of algos that read news releases and execute trades if they spot phrases such as "record revenues" or "merger," said Eric Noll, former chief executive of brokerage Convergex. They're building in a buffer so the closing auction isn't impacted by rapid-fire trades coming into the market.
Don't get me wrong, we love our robot overlords!  The fact that they go crazy when they see certain key words is a key way we make our money trading against them. Robots, unlike humans, are nice and predictable and my Father, David Davis, wrote some of the early trading programs that were used by investing firms and banks and understanding the flaws in those trading systems is one of the ways we are able to take advantage and trade against them.
For instance, just yesterday, in our Morning Report, I told you we were going long Oil Futures (/CL) at $46.15 and long Gasoline Futures (/RB) at $1.63 and we CRUSHED IT – with oil shooting up to $46.65 for a $500 per contract gain and gasoline made two trips from $1.63 to $1.67 and, as you can see from the chart of the contract, that was good for gains of $5,388 on just 2 long contracts!  
Trading is becoming more and more like chess, you can't just think about how you are going to trade but you have to think about how, given what's on the board, your opponent (the Algos) will trade and then come up with a strategy to either counter their move or, sometimes, move along with them.  
One trade idea that is not working out yet is our Dow (/YM) shorts. At the moment, we have worked ourselves up to 8 short contracts (now $40 per point!) at an average of 21,903.25 which are down $630 at 21,919 (they aren't all winners!) and, because we think this low-volume, end-of-month window-dressing rally is BS (and there was even a tax cut thrown in!), we feel pretty confident those Algos are over-reacting to the upside and we'll wait for reality to kick back in.  
I lost money on the Dow yesterday because I violated a cardinal rule of Futures Trading – NEVER LEAVE YOUR DESK! I was being interviewed over at the Nasdaq and, ahead of the GDP Report (which was a middling 3%). We initially got exactly the reaction we expected and the Dow dropped from our shorting line at 21,900 all the way to 21,840, which was good for a $1,200 gain on our 4 contracts but I wasn't around to take the profits and they were almost all gone by the time I got back.
​
​
Over at the Nasdaq yesterday,we were talking about the reliablity of market dataand we didn't get a chance to go over the Nasdaq Portfolio, which only had 3 trades because the Nasdaq changed their policy and does not want us discussing specific trades anymore. That's a shame because those 3 trades are alreadyup $4,480 (101%) from an initial $4,450 outlay in just 4 months!  We're going to discontinue the Nasdaq Portfolio and initiate a Money Talk Portfolio next week when I do that show next Wednesday – let's see if we can double their money as well!
​
​
That Gilead (GILD) trade was also featured in our April 24th PSW Report, which featured the trade idea we had discussed the morning before over at the Nasdaq. It's a good link because we also discuss the strategy we used to come up with these trade ideas. There was no margin at all in the bull call spread – it was a play that could have been done in an IRA.  
One of our Options Opportunity Portfolio Members asked me today if we were done with that trade, now that it's up 66% but I said to him that it's "only" up $2,975 out of an expected $5,525 so we still have $2,550 left to gain, which is 46% of our expected gains and 33% of the current value of the spread. As I said back in the April interview, now that we're up 70% (yes, I hit it on the button), we have to evaluate the risk/reward as a new trade and, as I said, I still don't have much better, safer ways to make 33% on my money but, when I do – I'll know a good place to get some CASH!!!
Of course, the more aggressive way to play was also suggested in the 4/24 Report and that was to also sell 5 of the GILD 2019 $60 puts for $7 ($3,500) which dropped the net of the spread to $1,200 in exchange for our promise to own 500 shares of GILD at $60, which we thought was a terrific price (it was my favorite all spring). You still get back the same $10,000 at $70 but the return on cash is now $8,800 (733%) and those puts are now $2.40 ($1,200) and up $2,300 (65%) as well.  
See, not at all complicated. In fact, in that same report I mentioned we also like Whole Foods (WFM), who have since been bought by Amazon (AMZN) at 20% over the April price and the 2019 $30 puts we sold for $4.50 are now worthless for a 100% gain – very easy money if you can get it!
And you can get it, because Super Value (SVU) is still down in the doldrums at $19.80 and our trade for our Options Opportunity Portfolio is still playable but maybe a bit aggressive as a new trade so, as a new play, I would take advatage of the $20 line by playing it this way:
Sell 10 SVU 2019 $15 puts for $2.15 ($2,150) 
Buy 10 SVU 2019 $15 calls for $7.30 ($7,300) 
Sell 10 SVU 2019 $22 calls for $4 ($4,000) 
That trade nets you into the $7,500 spread for $1,150 so the upside potential at $22 (10% higher) is $6,350 (552%) and your worst-case scenario is owning 1,000 shares of SVU at net $16.15, which is still 20% off the current price. When your worst case is owning a stock for 20% off and your best case is making a 552% return on cash – it's probably a good trade!  
SVU has 1,900 stores and sell $13Bn worth of groceries and makes $200M. At $19.80, their market cap is just $759M – less than they make in 4 years. Whole Foods (WFM) has 465 stores and sells $15.7Bn worth of groceries and makes $500M (or MADE, as AMZN is cutting their prices).  At $42, their market cap is $13.5Bn.  
So, WFM is valued at almost 18 times what SVU is despite having "only" 2.5x as much profit. I'm not saying SVU is better than WFM – I'd rather make more money selling less stuff too. What I am saying though, is SVU seems very underpriced in a sector that may be undergoing additional consolidation because I could buy SVU for $1.5Bn ($40/share) and still have $11Bn to revamp my 1,900 stores ($5.8M per store) rather than spending $13Bn for WFM.
Make a wish and say "Alibaba!"